Free Confidential Oil Field Accident Review
Have you or a loved one been seriously injured or killed in an oilfield accident? If so, you should contact our oil field injury attorneys immediately for a free consultation. You may be entitled to maximum compensation for your serious injuries and our law firm can help.
The legal team of trial lawyers at Schmidt & Clark, LLP, is dedicated to protecting the rights of injured workers and is one of the only firms with knowledge of maritime law willing to pursue oilfield injury cases throughout the entire United States.
Do You Need an Oil Field Accident Attorney in New Mexico?
Oilfield accident cases in New Mexico are complicated by the nature of the industry and the fact that there are often many different oilfield workers at the site. Our law firm has a deep understanding of the oil industry in New Mexico and are familiar with oilfield accidents, the equipment, the different companies involved, and the safety rules companies must follow.
Our law firm knows that careless and reckless behavior leads to explosions from highly flammable materials, equipment failure, and other accidents. More importantly, our law firm is passionate about helping injured workers recover what they deserve in a personal injury claim or workers' compensation claim.
When injured oilfield workers suffer minor injuries, hiring a personal injury lawyer may not be necessary. Minor injuries from New Mexico oilfield accidents are those that either does not require time off work or require only a few days of medical care.
Most oil companies should carry workers' compensation insurance. However, serious oilfield injuries are those that lead oil field workers to partial or total disability or a wrongful death claim. If you were hurt in a serious oilfield accident, call the oilfield injury attorneys at Schmidt & Clark, LLP, right away for a free consultation about personal injury claims.
From H2S gas injuries to oil truck accidents involving oil and gas workers who operate dangerous machinery, our law firm will conduct an in-depth investigation into what occurred at the oilfield, oil rig, refinery, or other location.
Our personal injury attorneys will gather and preserve the evidence and collect any incident reports, photos, video footage, workers' compensation benefits, and eyewitness statements.
Our law firm will investigate your employer's history of oil field accidents and health and safety violations. If another person or business was involved, we will investigate their background and responsibility to obtain a full and fair settlement.
Related Article: Oil Rig Injury Attorneys
New Mexico Oilfield Safety Protocols / OSHA Regulations
According to the U.S. Occupational Safety & Health Administration (OSHA), oil and gas extraction workers in New Mexico face seven times the rate of serious injury of all other industries. During a single four-year period – 2013 through 2017 – 489 oilfield workers died on the job.
Because their work is inherently dangerous, OSHA has established specific regulations intended to mitigate the most common causes of oil field injuries.
But having successfully represented thousands of workers against the largest oil and gas companies in the world, it's been our injury lawyers' experience that the vast majority of oilfield accidents, explosions, and injuries are entirely preventable and usually result from the company's decision to cut corners and ignore adequate training regulations put in place to protect workers' health and well-being.
Oilfield workers engage in many different industrial processes, operate specialized equipment, and regularly handle or come in contact with various volatile chemicals and other dangerous substances. These conditions create many safety and health hazards with the potential to cause serious injury and death if not adequately addressed.
To keep their job sites safe and reduce risks to workers, oilfield companies must follow specific  standards established by OSHA, including:
Supply workers with personal protective equipment that fits properly and offers protection to appropriate standards at no cost to workers.
Alert workers of potentially hazardous areas using color codes, labels, posters, and signage.
Have tools and equipment in the facility that are safe and adequately maintained.
Act to remedy any violations found by a compliance officer following a worksite inspection.
Provide OSHA oil and gas training to workers in a language they understand.
Communicate requirements of established operating procedures.
Many of these regulations address the most common causes of injury and death among oil and gas workers.
Related Article: Risks & Dangers of Oil Field Work
Oilfield Accident Workers' Compensation Death Benefits
It's always difficult to lose a loved one to an oilfield injury. It can be even more difficult when their passing is a direct result of toxic exposure or catastrophic injuries.
No amount of financial compensation can make up for losing someone that you love. Our trial attorneys for death benefits can help you to receive fair compensation for these losses. While it cannot make up for your loss, it can help with bills, expenses, and a way to transition to the next phase of your life.
There are roughly 11 million workers' compensation claims for severe injuries (i.e. traumatic brain injuries, neck injuries) and diminished earning capacity every year in the United States. Some of these cases result in death.
If death is related to drilling deep underground on oil rigs with faulty equipment and heavy machinery, then the dependents of the deceased employee can be awarded up to a total of $320,000.00 for family member medical bills. This is known as a death benefits case.
In order to prevail in a death benefits case, our injury lawyers only have to prove that work contributed to the death. Work does not have to be the entire cause of the death in order to have a valid workers' compensation death benefits case.
Related Articles: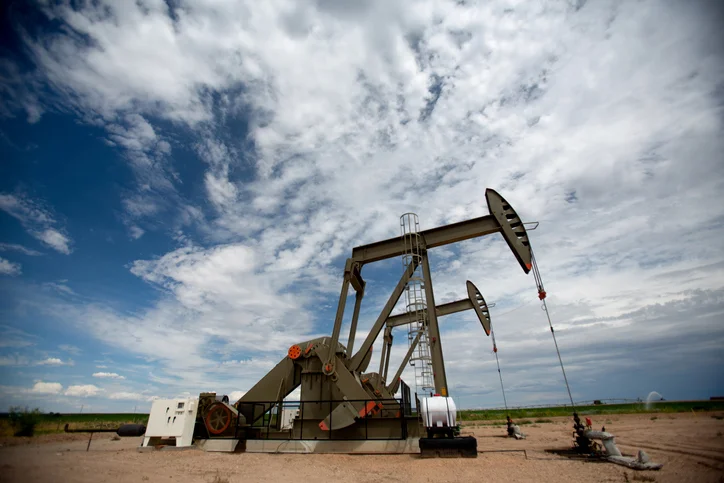 Get a Free Lawsuit Evaluation With Our Law Firm
The accident attorneys at Schmidt & Clark, LLP, are dedicated to protecting the rights of the American oil and gas worker, and our experienced lawyers are willing to handle oil rig work and fracking accidents litigation throughout the entire United States.
Again, if you or a loved one has suffered oil field injuries, you should contact our oil field accident lawyers immediately by using the form below or calling our law firm toll-free 24 hrs/day by dialing (866) 588-0600 for a free consultation to discuss your legal options.
Injured workers may be able to seek compensation for lost wages and medical expenses from an oil company in a lawsuit and an oil field injury lawyer can help.