Free Confidential Case Review
Have you or a loved one suffered a personal injury in an oil rig accident in Wyoming? If so, you should contact our accident attorneys immediately. You may be entitled to a financial award and an oil field injury lawyer can help.
The legal team of injury lawyers at Schmidt & Clark, LLP is dedicated to protecting the rights of injured oil rig workers and is one of the only firms with knowledge of maritime law willing to pursue justice in these practice areas throughout the entire United States.
How Many Oil Field Workers Are Injured in Wyoming?
Anyone who works in the oil and gas industries in Wyoming knows all too well that oil field activity has always been a matter of "boom or bust" compared to other industries. Unfortunately, this "boom or bust" cycle can also lead to a loss of awareness regarding safety rules at drill sites.
The exact number of oil fields accidents in Wyoming is hard to come by due to several reasons, including:
There is no federal mandate that these oilfield accidents be reported to a central data collection agency.
Oil field accidents often involve other workers that are not always on the drill site, such as truck drivers who transport defective equipment or drilling supplies.
Many oil rig accidents occur in remote locations and a worker's injuries suffered are often treated at hospitals that are hours away from the accident site.
Some drilling operators have been known to encourage injured employees to mislead accident investigators or insurance adjusters about the circumstances of a worker's injuries.
Related Article: Oil Field Accident Lawsuit Update
4 Main Types of Oil Field Injuries
1. Fires and Explosions
A worker can easily suffer an oil field injury when flammable vapors or gas escape wells or tanks, leading to explosions.
When the vapor or gas makes contact with hot surfaces or open flames, then they can explode, causing devastating burn injuries to injured workers.
An employer should minimize the risks by performing an adequate safety assessment and following approved safety guidelines.
However, many job sites are lax when it comes to fire prevention, and employees suffer oil field injuries as a result.
2. Transportation Accidents
Many accidents occur during the transportation of oil and gas. Workers who drive from one job to another or who transport fuel to a refinery end up suffering serious injuries when they collide with another vehicle.
Often, they are driving on rural roads which might not be in the best condition, and suffer a rollover as a result.
Many oil companies contribute to this problem by requiring their workers to drive for long hours, without concern for driver fatigue.
Companies are ultimately responsible for making sure their employees are protected, and an oil field injury lawyer can help you identify whether you have a valid claim after a transportation accident.
3. Collision with Heavy Equipment
An oil field is full of heavy machinery, such as cranes, hoists, derricks, pressure lines, and motor vehicles. Many oil field workers are injured when they are struck, caught between, or hit by one of these heavy objects.
As a result, they can suffer concussions, fractures, crush injuries, amputation, and even death.
Only properly-trained employees should operate heavy equipment, and all oil field workers should receive training on how to handle equipment safely.
Unfortunately, any experienced oil field injury attorney can tell you that training is often inadequate or missing altogether.
4. Fall Injuries
Many oil and gas workers need to work high up off the ground, which increases the risk that a worker could fall off a platform or other elevated equipment.
When they land, they can suffer devastating, life-altering injuries. Federal regulations provide strict guidelines that employers must follow to minimize falls, but fall fatalities continue to occur.
Related Article: Most Common Types of Oil Rig Injuries & Accidents
Serious Injuries and Workers' Comp
Workers' comp insurance covers necessary medical care and disability benefits to those workers who are temporarily or permanently unable to work because of an oil field injury.
Workers' comp benefits are "no-fault," meaning it does not matter whether the worker is to blame for the accident. So long as the injury occurred while on the job, then the employee is covered.
One negative of the workers' comp system is that the law shields your employer from a lawsuit, even when their safety lapse is to blame. This might sound unfair, but it is the system that Wyoming has adopted.
Workers' comp benefits also are inadequate. They might not cover all medical treatments that you find beneficial, and the disability benefit only covers a portion of your lost wages.
Many people see a sharp drop in their standard of living after a workplace injury and can struggle to make ends meet.
What Compensation Could I Be Awarded?
An injured worker has the legal right to be compensated for their oil field injuries. This compensation can include:
Payment of all medical expenses that are directly related to the worker's injuries
Payment for wages and other practice areas that were lost due to their injury
Compensation for "non-economic" issues such as pain caused by their injury, psychological issues, and disruption of families.
If a worker is killed in an oilfield accident, the worker's family members are entitled to receive compensation for:
Loss of the oil field workers' financial support over the worker's expected lifetime
All medical expenses incurred because of the worker's injuries
Expenses related to the worker's death such as funeral expenses and legal expenses such as probate costs and oil field injury attorney fees to the families.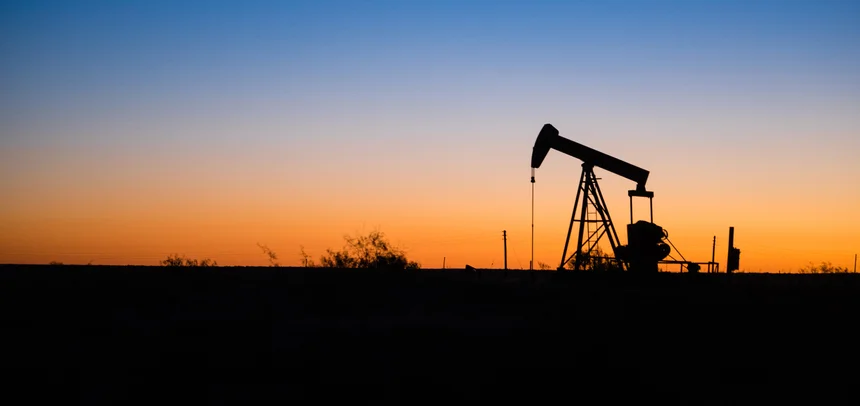 Related Articles:
See all the personal injury and accident lawsuits our lawyers have taken on.
Get a Free Lawsuit Evaluation With Our Attorneys
The accident attorneys at Schmidt & Clark, LLP have experience dealing with the rights of the American oil and gas worker, and we are one of the only firms willing to handle oil field injuries throughout the entire United States.
Again, if you or a loved one has been seriously injured in an oilfield accident, you should contact our oil field accident lawyers immediately by using the form below or calling our law firm toll-free 24 hrs/day by dialing (866) 588-0600 for a free consultation and legal advice.
Injured workers may be able to recover compensation for medical bills from an oil company in a lawsuit and an oil field injury lawyer can help.