Free Confidential Lawsuit Evaluation: If you or a loved one had problems following knee surgery, you should contact our law firm immediately for a free confidential case evaluation. You may be entitled to compensation by filing a suit and our lawyers can help.
What's the Problem With the Zimmer Persona Knee System?
The defective Zimmer Knee Implants, introduced in 2003, use a porous metal component. In other brands, cementless femoral components work fine. However, this is not the experience that surgeons are having with Zimmer's products.
Two prominent Chicago orthopedic surgeons, Dr. Richard Berger and Dr. Craig Della Valle from Rush University Medical Center, have been using the product for a number of years. Their experience shows that 36% of the implants were loose after 2 years, and 9.3% of the implants were either revised or scheduled to be revised because of looseness and associated pain.
Zimmer has sold over 150,000 of these implants since the product was released in 2003, and the NexGen products make up 2% of the $1.76 billion in sales from 2009. Zimmer claims that the Chicago surgeons simply implanted the medical devices incorrectly, which ignores the extensive experience of these orthopedic professionals. Zimmer has not been receptive to Dr. Berger's call for a voluntary recall.
Related Article: Exactech Optetrak Knee Lawsuit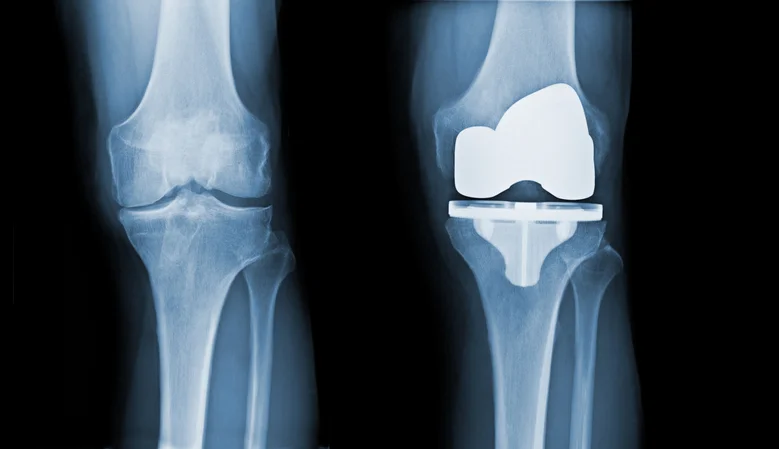 Zimmer Persona Knee Recall
The U.S. Food and Drug Administration (FDA) approved the Zimmer Personalized Knee System (Zimmer Persona Knee) in late 2012. Just 3 years later, the company issued a Zimmer Persona Recall for the Trabecular Metal Tibial Plate, a component of the implant, after it was linked to numerous reports of problems that could lead to revision surgery.
Nearly 12,000 Zimmer Persona knee replacements were affected. The company also recalled the Persona Tibial Articular Surface Provisional Shim, a tool used during knee surgery, because of the potential for complications.
Of the complaints Zimmer received:
36% identified symptomatic radiolucent lines or were revised for loosening
28% had asymptomatic radiolucencies
8% subsided
28% were inconclusive
Zimmer Persona Knee Implant Complications
Knee Pain
Premature Loosening
Lack of Artificial Knee Fixation
Device Failure
Poor seating
Persistent pain
Knee tightness
Need for Revision Surgeries (second surgery)
How Does the Zimmer Personalized Knee System Work?
Zimmer Persona knee replacement surgery is typically recommended for patients who suffer from arthritis or extensive fractures. The following are the most common indications for surgery:
Arthritis: Inflammation of the knee joint which causes wear and tear on the knee cartilage.
Osteoarthritis: The most common type of knee arthritis, which results in bone-on-bone contact at the knee joint.
In a total knee replacement surgery, surgeons remove the bone tissue and cartilage on the end of the femur (thigh bone) and the shin bone (tibia). Devices, oftentimes made of plastic or metal, are then attached to the bones to create a new knee joint.
What is the Zimmer Trabecular Metal Tibial Plate?
According to Zimmer's advertising materials, the Zimmer Persona Knee was "designed to minimize the compromises experienced with yesterday's standard knee systems." The system allows surgeons to personalize the implant to the unique needs of the patient, with a goal of coming as close as possible to the way a real human joint works.
Along with the Persona system, Zimmer provided a variety of component sizes and shapes to allow surgeons to more accurately manage the fitting of the implant. Different components could also be used depending on whether the surgeon was planning on retaining part of the joint or completely replacing it.
The Trabecular Metal Tibial Plate is a component that fits over the top of the tibia bone (shin bone) after it has been modified to accommodate the implant. It is secured to the bone, where it provides a sort of platform for the rest of the knee implant.
Dangers of Knee Replacement Surgery
Though revision surgery may fix many of the complications associated with the Zimmer Persona system, these surgeries come with their own risks. Since the knee has already been operated on once, it is more vulnerable to problems the second time around.
Complications associated with knee revision surgery include:
Device failure
Infection
Pain and swelling
Nerve, tissue, or blood vessel damage
Bone loss
Blood clots
Fractures
Leg length differences
Class Action Lawsuit Information
Although Schmidt & Clark, LLP, is a nationally recognized class action firm, we are currently not filing class action lawsuits over injuries alleged from the Zimmer Persona knee replacement system. This is because in complex medical device litigation, class actions often result in small settlement amounts for class members, as well as higher attorney fees.
Our law firm files individual lawsuits because we believe every person who was injured by a defective knee replacement deserves an attorney who is committed to knee implant complications cases. We specialize in bringing negligent device-makers to justice.
Related Zimmer Lawsuits:
See all current cases on medical devices claims.
Get a Free Zimmer Persona Knee Lawsuit Evaluation With Our Lawyers
The Medical Device Litigation Group at our law firm is an experienced team of trial lawyers that focus on the representation of plaintiffs in Zimmer Persona Lawsuits. We are handling individual litigation nationwide and currently accepting new Zimmer Persona Lawsuits in all 50 states.
Free Case Evaluation: Again, if you had problems with a knee replacement device, you should contact our law firm immediately for a free consultation. You may be entitled to a settlement by filing a Knee Replacement Lawsuit and we can help with compensation for medical expenses.