Free Confidential Zimmer Biomet Shoulder Replacement Lawsuit Evaluation: If you or a loved one suffered complications after shoulder surgery, you should contact our law firm immediately for a free case evaluation. You may be entitled to compensation by filing a Zimmer Biomet Lawsuit and our dangerous drug lawyers can help.
Zimmer Recalls Medical Device Over Decreased Shoulder Function, High Fracture Rate
Zimmer Biomet initiated the recall after receiving a higher than expected number of reports of its Comprehensive Reverse Shoulder Device fracturing, which could require revision surgery leading to adverse health complications including permanent loss of shoulder motion, infection, or rarely, death.
The Zimmer Reverse Shoulder is a shoulder replacement device designed to help restore movement in patients with shoulder tears who have severe arthritis and previously failed shoulder joint replacement.
This is a Class I Food and Drug Administration Recall, which is reserved for shoulder replacement devices that have a "reasonable probability that use of these products will cause serious adverse health consequences or death." The notice did not suggest specific instructions for patients but instead urged doctors to proceed with surgical follow-up protocols.
The FDA released the following information regarding the product. This is pertinent information for any patient who thinks they might have a defective Zimmer Biomet implant:
Zimmer Biomet Shoulder Replacement Class 1 Recall Information
Product Description: Comprehensive Reverse Shoulder System Humeral Tray Model 115340
Trade Name: Zimmer Biomet Shoulder Replacement
Product Code: KWS, PAO
Lot Numbers: All lots with part number 115340
Distribution Dates: October 2008 to September 2015
Manufacturing Dates: Aug 25, 2008 to Sep 27, 2011
Medical Devices Recalled: 3662
Related Articles: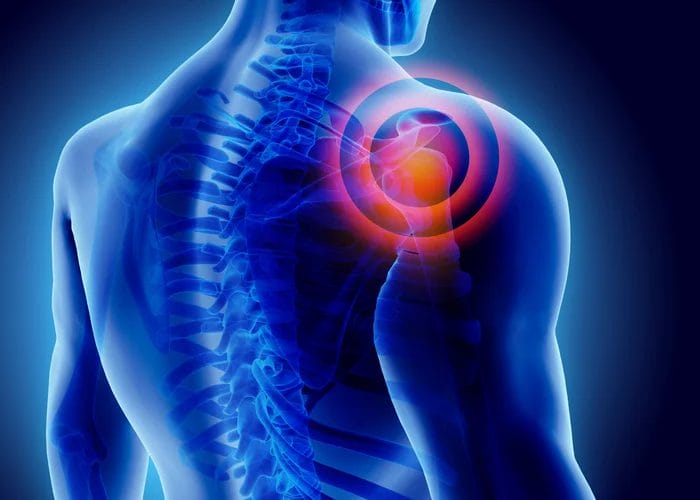 What is the Zimmer Reverse Shoulder Replacement Surgery Device?
In shoulder blade surgery, a medical device is surgically implanted into the shoulder to repair complex fractures and restore range of motion in a patient who suffers from rotator cuff deficiencies, and/or alleviate pain. The goal of the surgery is to improve arm movement. Although less common than total shoulder replacement, the reverse shoulder implant is used in thousands of surgeries a year across the U.S.
Shoulder replacement surgeries are typically performed on patients who have either already undergone a previous shoulder surgery that failed or have large rotator cuffs that caused them to develop arthropathy.
In some cases, patients may not be aware of the specific brand of device used in surgery. If you received a reverse shoulder implant between 2008 and 2015, you should contact your doctor and/or surgeon for additional information about the device used. The device you received may qualify for a shoulder replacement lawsuit.
What's the Problem with the Comprehensive Reverse Shoulder Humeral Tray?
Patients who have undergone shoulder surgery using the Zimmer Biomet Shoulder Humeral Tray are more likely than patients with other implants to require revision surgery. Every surgery in itself poses risks to the patient, who must undergo general anesthesia and work through rehab to recover.
Having a second surgery increases risks such as infection, permanent loss of shoulder motion, or something going wrong with the device implantation, among many other factors.
The problem with manufacturer Zimmer Biomet Shoulder is that negligence in design and testing before the product was released and implanted into thousands of patients has caused life-threatening and sometimes life-ending problems. While the company marketed the device as a way to help patients regain a natural arm motion, it has had the opposite effect in many cases.
The FDA approved the Comprehensive Reverse Shoulder Humeral Tray in 2008 through the 510(k) Pre-Market Approval process, which enables products that are substantially similar to products that are already on the market to be released, without a requirement of human clinical trials.
The 2016 recall isn't the first issue Zimmer Biomet Shoulder has experienced. In September 2010, the Comprehensive Reverse Shoulder Humeral Tray with Locking Ring (49mm standard) was recalled by Biomet because of complaints that the device was fracturing at the joint.
In 2011, the Custom Comprehensive Reverse Shoulder Humeral Trays (bio-modular base 44mm standard) was recalled because some of the trays may contain a locking ring that was not assembled correctly. The FDA designated both these recalls as Class II, which indicates that the devices may cause temporary or medically reversible negative health issues.
Who Are Comprehensive Reverse Shoulder Humeral Tray Patients?
Patients who have received the Zimmer Biomet Comprehensive Reverse Shoulder Humeral Tray are typically those who have lost control of their natural arm movement. Many times, these patients have suffered a rotator cuff tear that is a severe type of shoulder arthritis in different muscles, called cuff tear arthropathy.
When patients do not respond to traditional shoulder replacement surgery, reverse shoulder replacement surgery may be recommended.
When considering the differences between traditional shoulder replacement surgery and reverse shoulder replacement surgery, in regular shoulder replacement, the implant replicates the normal anatomy of the shoulder. Like the name implies, in reverse surgery, the design is reversed to be opposite the normal anatomy.
This allows patients with cuff tear arthropathy to use the deltoid muscle to move the arm besides the rotator cuff.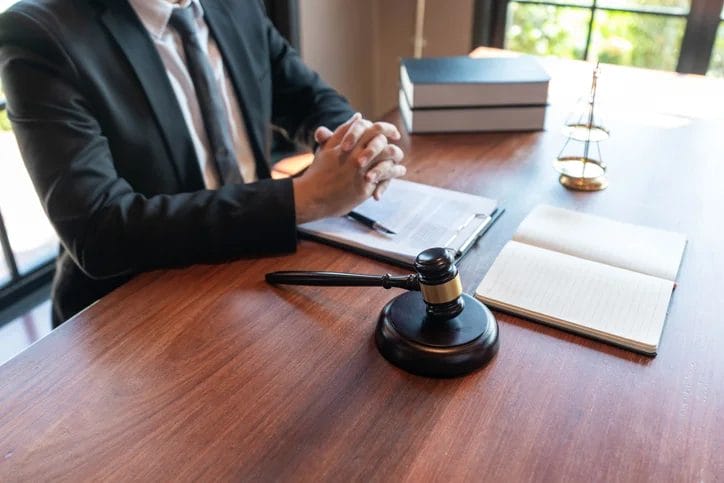 Which Injuries Qualify for a Lawsuit?
The fracturing of a shoulder replacement device causes the implant to become loose within the shoulder. The fracturing of the device can cause severe pain and discomfort, loss of shoulder function, or even revision surgery.
The law offices of Schmidt & Clark, LLP, are currently accepting potential lawsuits on behalf of patients who suffered the following shoulder replacement injuries:
Shoulder replacements that have fractured;
Shoulder replacements that have failed;
Or shoulder replacements where a revision was required.
If you have had complications as a result of a shoulder replacement device, please contact our lawyers to discuss your options. You may qualify for a Zimmer Biomet Shoulder Replacement lawsuit.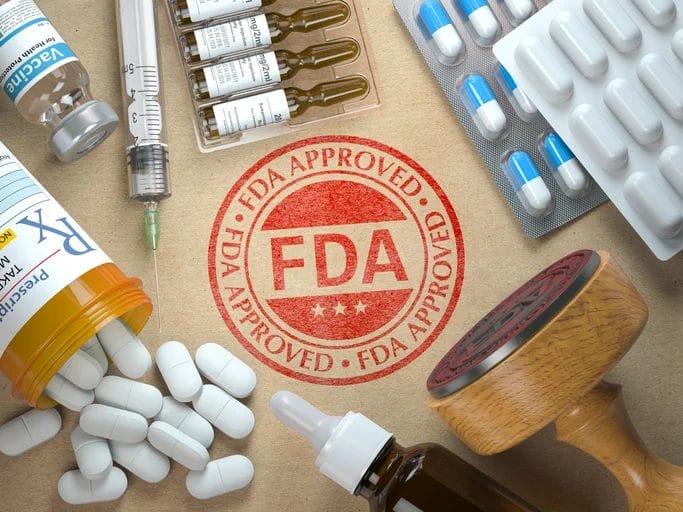 FDA Recommendation
If you underwent shoulder replacement surgery (regardless of whether you received a Zimmer Biomet Comprehensive Reverse Shoulder), you should contact your doctor if you feel anything out of the ordinary.
If you've been injured by a defective hip implant, you may be entitled to compensation through the filing of a lawsuit and our law firm can help.
Visit our website to see all the medical devices lawsuits we've taken on.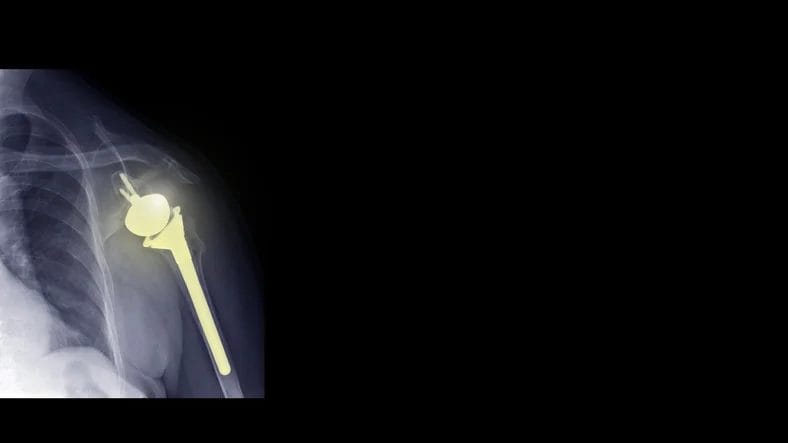 Get a Free Biomet Shoulder Replacement Lawsuit Evaluation With Our Lawyers
The Medical Device Litigation Group at our law firm is an experienced team of trial lawyers that focus on the representation of plaintiffs in Zimmer Biomet shoulder replacement lawsuits. Our law firm is handling individual litigation nationwide and currently accepting new injury cases in all 50 states.
Free Zimmer Biomet Evaluation: Again, if you had problems with a Zimmer Biomet device, you should contact our law firm immediately. You may be entitled to a settlement by filing a Zimmer Shoulder Replacement Lawsuit and we can help.