Free Confidential Ezricare Artificial Tears Lawsuit Review
If you or a loved one suffered permanent vision loss, eye infection, urinary tract infections, or other complications after using Ezricare Artificial Tears, you should contact our Ezricare lawyers immediately.
You may be entitled to compensation by filing an Ezricare Artificial Tears lawsuit and we can help. Please click the button below for a Free Artificial Tears Case Evaluation or call us toll-free 24 hrs/day by dialing (866) 588-0600.
Centers for Disease Control Investigates EzriCare Eye Infections
The Centers for Disease Control and Prevention said 85% of patients with pseudomonas aeruginosa (CRPA) bacterial infections reported using at least one of more than 10 brands of artificial tears, and most patients used EzriCare Artificial Tears brand [1]. The contaminated eye drops are preservative-free, meaning they don't have ingredients to prevent bacterial growth.
As of January 31, 2023, the Centers for Disease Control and Prevention has identified at least 55 patients with pseudomonas aeruginosa infections in 12 states:
California
Colorado
Connecticut
Florida
New Jersey
New Mexico
New York
Nevada
Texas
Utah
Washington
Wisconsin
To date, at least 38 cases have been associated with 4 healthcare facility clusters. The dates of the specimen collection range from May 2022 to Jan. 2023, CDC said.
Using artificial tears or eye drops before developing the CRPA infection is believed to be the most common form of exposure.
Testing of open EzriCare bottles identified Pseudomonas aeruginosa bacteria that resist antibiotics including: cefepime, ceftazidime, piperacillin-tazobactam, aztreonam, carbapenems, ceftazidime-avibactam, ceftolozane-tazobactam, fluoroquinolones, polymyxins, amikacin, gentamicin and tobramycin. However, bacterial isolates that were tested against cefiderocol were susceptible to it.
The bacteria in the open bottles could have come from contamination either during use or during the manufacturing process, CDC said. Testing of unopened bottles is ongoing.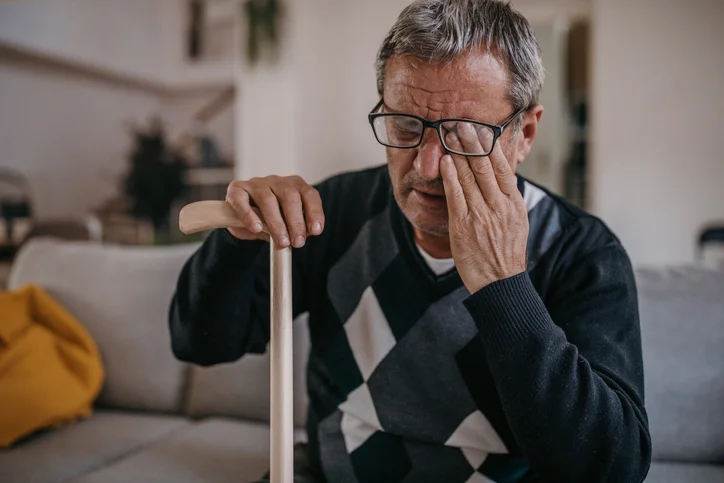 EzriCare Artificial Tears Bacterial Infection
The CDC has received reports of the following injuries associated with use of contaminated Ezricare Artificial Tears products:
CRPA infections
Ocular infection
Blindness
Pink eye
Infected tissue
Respiratory infections
Bacterial infections
Bloodstream infection
Death
EzriCare Eye Drops Lawsuits Filed After Infections, Death: ABC News Video
What's the Difference Between Ezricare Eye Drops and Artificial Tears?
Artificial tears (lubricating eye drops) and redness-reducing eye drops are both over-the-counter products that you can find on the Internet or at your local pharmacy. However, each have different uses.
Artificial tears can help relieve symptoms of dry eye and give your eyes some much-needed moisture as a form of treatment. They can also make your tears thicker or help create a protective layer over your eye.
However, unlike many types of eye drops, artificial tears don't contain a medication. They contain chemicals like glycerin, carboxymethylcellulose, or polyethylene glycol that mimic a person's natural tears.
Eye drops, on the other hand, help control eye redness (bloodshot eyes). These products typically contain an alpha agonist medication like naphazoline, tetrahydrozoline, or brimonidine. Eye drops tighten blood vessels in the eyes to help them return to their normal color.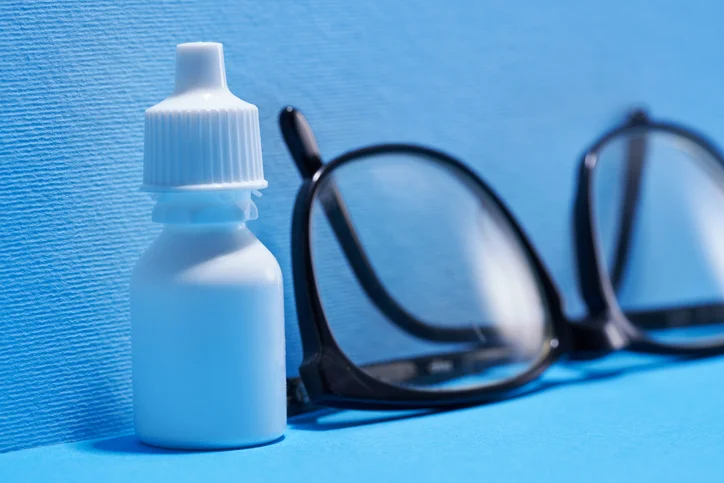 Is There an EzriCare Eye Drops Recall?
On February 2, 2023, Global Pharma Healthcare announced a voluntary recall of its EzriCare artificial tears in response to the Pseudomonas aeruginosa outbreak. The recall comes after the CDC warned consumers to immediately stop using the eyedrops.
EzriCare said in a statement that it "had no role in the formulation, packaging delivery system or actual manufacturing of this product." The company said it only designed the label and marketed the eye drops.
Pseudomonas Aeruginosa Eye Infections
"The specific strain, carbapenem-resistant Pseudomonas aeruginosa with Verona integron-mediated metallo-β-lactamase and Guiana extended-spectrum-β-lactamase (VIM-GES-CRPA), had never been reported in the United States prior to this outbreak," CDC said. "The outbreak is associated with multiple types of antibiotic resistance infections, including eye infections."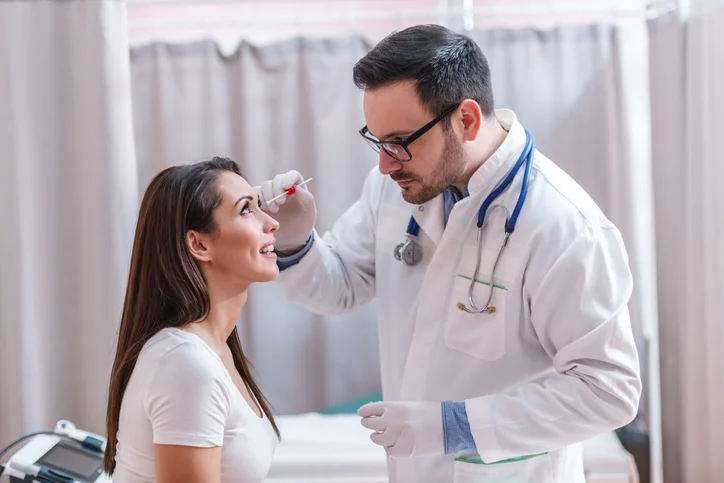 Symptoms of CRPA Eye Infections
Common symptoms of an Artificial Tears eye infection include:
Yellow, green, or clear discharge from the eye
Eye pain or discomfort
Redness of the eye or eyelid
Feeling of something in your eye (foreign body sensation)
Increased sensitivity to light
Blurry vision
Damages Caused by EzriCare Infections
Complications caused by EzriCare infections can leave patients with various degrees of vision loss. The retina can suffer damage, scars, and ulcers which lead to partial or total blindness.
These types of eye infections can even spread to other areas in the body and endanger other organs or a patient's life.
These problems have a multitude of potential health complications for those infected with VIM-GES-CRPA caused by EzriCare products.
Even those who manage to avoid serious complications are still stuck with medical bills and lost wages resulting from their illnesses.
In product liability lawsuits, these losses caused by defective products like EzriCare Artificial Tears are known as damages. They can be compensated by filing a lawsuit against the manufacturer.
The damages involved in EzriCare Artificial Tear lawsuits are going to be extensive, and can be separated into economic damages and non-economic damages.
Economic damages are financial losses with a dollar value such as medical bills. Non-economic damages are losses which lack a specific dollar value, such as the emotional pain associated with the loss of one's eyesight.
Related Articles:
See all related product liability lawsuits our attorneys have taken on.
CRPA Eye Infection Treatment Options
CDC recommends that individuals who have used EzriCare artificial tears and who have symptoms of vision loss or an eye infection should seek medical attention immediately. The agency warns patients immediately discontinue the use of Ezricare eye drops should symptoms occur.
At this time, there is no recommendation for testing of patients who have used Ezricare Eye Drops and who are not experiencing any symptoms of an pseudomonas aeruginosa infection.
Am I Eligible to File an EzriCare Eye Drops Lawsuit?
You may be eligible to file an EzriCare lawsuit if you or a loved one:
Used EzriCare Artificial Tears
Suffered vision loss, eye infections, or other injuries as a result
Be advised that you only have a limited amount of time to take action. State laws known as statutes of limitations limit how long you have to file an EzriCare Lawsuit. Contact the legal team at Schmidt & Clark, LLP, today for legal action and to learn more about your rights.
Find an EzriCare Artificial Tears Lawyer Near You
The Product Liability Litigation Group at our national law firm is an experienced team of trial lawyers that focus on the representation of plaintiffs in Ezricare Artificial Tears lawsuits. We are handling individual litigation nationwide and currently accepting new legal challenges in all 50 states.
If you or a loved one suffered from permanent vision loss or other complications after using Ezricare Artificial Tears, you should contact our law firm immediately for a free case evaluation. You may be entitled to financial compensation by filing a suit and we can help.