Free Confidential Philips CPAP Recall Lawsuit Review
If you or a loved one was injured by a Philips CPAP machine, and you are in need of legal assistance, don't hesitate to contact our Rhode Island Philips CPAP Recall Lawyers immediately.
You may be entitled to compensation by filing a CPAP Cancer lawsuit, and our CPAP lawyers can help. Please click the button below for a Free Confidential Philips CPAP Lawsuit Evaluation or call us toll-free 24 hrs/day by dialing (866) 588-0600.
How Can CPAP Machines Cause Cancer?
Normally, Philips BIPAP and CPAP machines don't cause cancer. In fact, people with sleep apnea who use CPAP or BiPAP mechanical ventilator machines can reduce their risk of cancer and other health problems.
However, Philips CPAP BiPAP and ventilator machines involved in the Philips CPAP recall contain polyester-based polyurethane (PE-PUR) sound abatement foam — used to dampen sound and vibration while devices are operating — that may break down, increasing the CPAP cancer risk to Rhode Island residents.
According to Philips, particles and gases released by the recalled CPAP machines and mechanical ventilators could cause cancer and other toxic effects if they enter the body.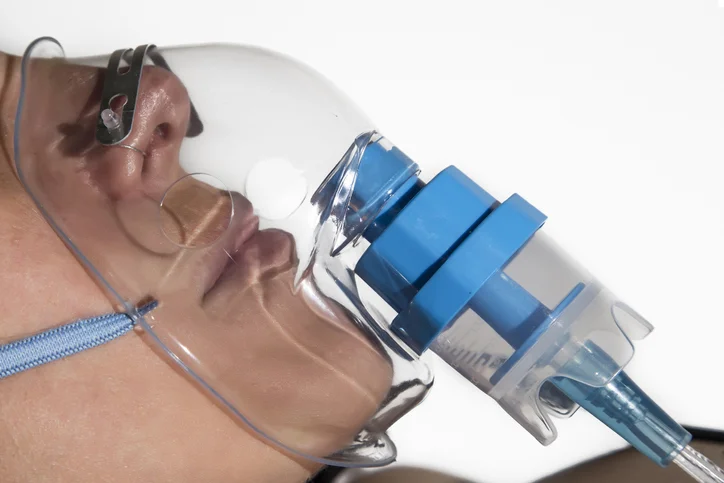 Philips CPAP Machine Injuries
Philips Respironics has received reports of possible patient impact due to foam degradation in recalled Philips CPAP machines.
The potential health risks of particulate exposure in a defective Philips CPAP, sleep apnea machines, ventilator devices and other similar medical devices include:
Headache
Irritation
Inflammation
Chest pressure
Respiratory issues
Toxic effects
Cancer (carcinogenic effects)
Other health issues
Potential risks of chemical exposure due to Philips breathing machines off-gassing include:
Headache
Irritation
Hypersensitivity
Nausea/vomiting
Sinus infection
High blood pressure
Toxic effects
Carcinogenic effects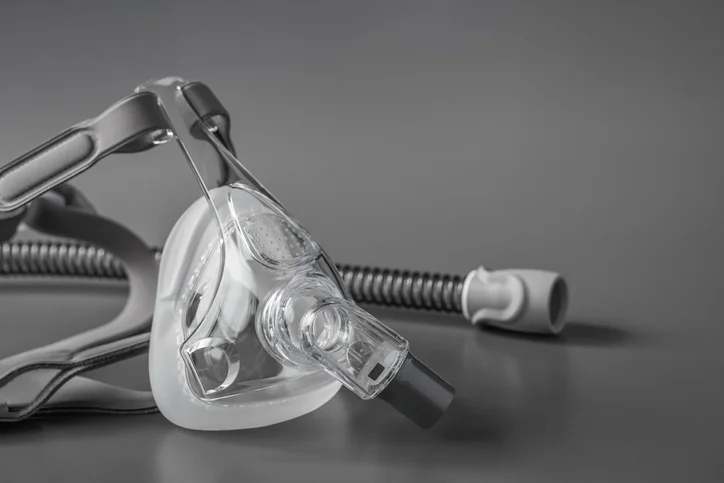 Are Philips CPAP Lawsuits Being Filed?
Rhode Island residents are filing Philips CPAP Cancer Lawsuits because the polyester-based polyurethane (PE-PUR) sound abatement foam in recalled Philips BiPAP, CPAP, and mechanical ventilator devices may cause cancer and serious respiratory problems.
Individual injury lawsuits filed by Rhode Island residents seek compensation for injuries and claim Philips manufactured defective CPAP breathing machines but didn't warn the public of the risk of being diagnosed with cancer from a sleep apnea machine.
A handful of Rhode Island CPAP cancer class-action lawsuits demand that Philips pay for the cost of replacing CPAP sleep apnea devices.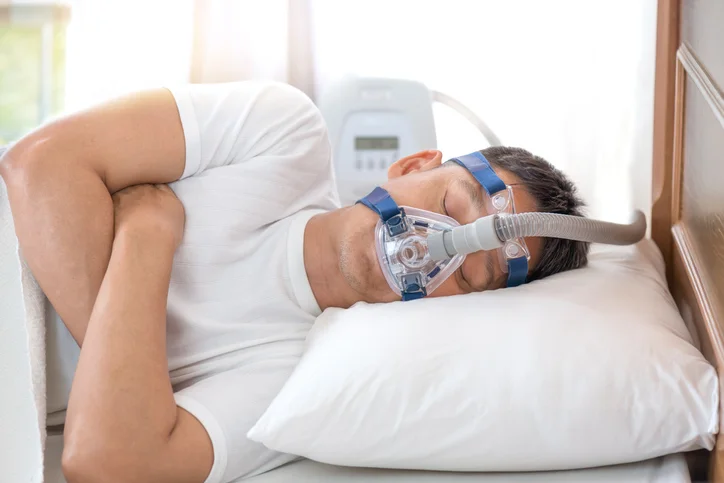 Lawsuit Alleges Philips CPAP BIPAP Caused Man to be Diagnosed With Cancer
In a recently filed Philips CPAP cancer lawsuit, a Rhode Island man alleges he developed pancreatic cancer from a Philips DreamStation, indicating that he was exposed to toxic chemicals and debris from the deteriorating sound abatement foam inside the sleep apnea machine.
The complaint was filed by Plaintiff John Wagner in the U.S. District Court for the Eastern District of Missouri on April 18, 2022, joining other Rhode Island residents who used the recalled machines (CPAP, BIPAP or ventilator) who are now pursuing damages for medical expenses against Koninklijke Philips and its U.S. subsidiaries.
Wagner indicates he was prescribed use of the Philips DreamStation for treatment of his sleep apnea in 2017, and used it on a daily basis.
However, he developed cancer in January 2022, which he directly links to breathing particles and debris released by the sleep apnea machine's sound abatement foam.
"Plaintiff's use of the subject device caused the development and progression of his CPAP cancer," the complaint states. "Plaintiff's development and progression of his pancreatic cancer, as a result of his use of the subject device, necessitated treatment resulting in adverse effects, limitations, and sequelae, as well as the need for continuous future medical care and treatment."
Related Articles:
See all related medical device litigations our lawyers have taken on.
Philips Recall Lawsuit in Rhode Island: No Fees Unless We Collect For You
If you've been injured by a Philips CPAP, BIPAP, or ventilator, We will represent all persons involved in Philips recall Rhode Island claims on a contingency basis, meaning our CPAP Cancer Lawyers never charge legal fees unless we win compensation in your Philips ventilator recall case against Royal Philips.
For a free no-obligation consultation, please fill out our short online contact form and one of our personal injury attorneys serving Rhode Island clients will contact you to answer any of your questions.
Get a Free Philips CPAP Recall Lawsuit Evaluation With Our Lawyers
The Dangerous Medical Device Litigation Group at our Rhode Island law firm is an experienced team of Philips CPAP BIPAP lawyers that focus on the representation of plaintiffs in a Philips CPAP Recall Lawsuits.
Our Personal Injury Lawyers are handling individual litigation nationwide and currently accepting new Philips CPAP recall cases in all 50 states.
If you or a loved one was diagnosed with cancer after using a recalled Philips CPAP, Philips sleep apnea device or ventilator machine, you should contact our law firm immediately.
Rhode Island clients may be entitled to financial compensation for medical expenses by filing a Rhode Island Philips CPAP Cancer Lawsuit, and our Rhode Island Lawyers can help you receive fair compensation.