Free Chicago Pressure Cooker Lawsuit Review
If you or a loved one suffered a severe burn or other injury caused by a pressure cooker, whether or not the defective pressure cooker has been recalled, you should contact our law firms immediately. Our law firm is actively investigating pressure cooker explosions in all 50 states.
Please click the button below for a Free Consultation or call us toll-free 24 hrs/day by dialing (866) 588-0600 if you suffered a serious injury after your pressure cooker exploded.
How Do Pressure Cookers Work?
Pressure Cookers, also commonly known as "instant pots", are airtight cooking devices that use a sealed chamber in the manufacturing process to trap excess pressure to quickly cook food.
By trapping the steam pressure from boiling water in a pot with a sealed lid, high internal pressure steam within the instant pot is produced and permits cooking temps to reach as high as 266° F (130° C).
With this high heat, pressure cookers can significantly shorten cooking times – often between half and a quarter the time for conventional boiling. Since there is no evaporation, pressure cooker brands are also known to extract flavor more efficiently from foods with minimal to no loss of nutrient content.
This "high-heat" cooking method has gained interest with kitchen novices and professionals alike, given its ability to cook food rapidly in today's age of speed, efficiency, and safety features.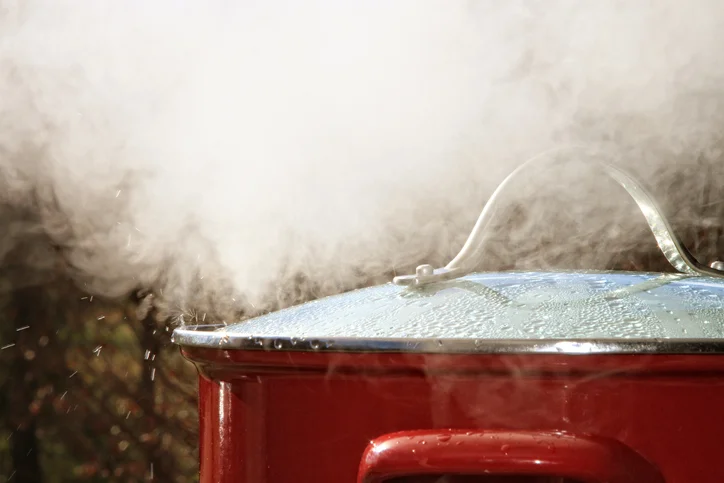 What's the Problem With Pressure Cookers?
With a busy life, there is often little to no time to properly cook food in a traditional sense. This has given rise to the popularity of pressure cookers, devices that use high-pressure steam to cook food quickly at high cooking temperatures.
Although the entire line of pressure cookers was designed to be safe and easy to use, a number of these devices have been found to have faulty wiring and inherently dangerous design defects in their lid locks that can lead lead to excessive buildup of pressurized steam that results in an explosion that puts users at risk of severe injuries such as burns, lacerations, and even electrocution. If you have been a victim of such an event, you may qualify to file a product liability claim.
Related Article: Pressure Cooker Lawsuit Update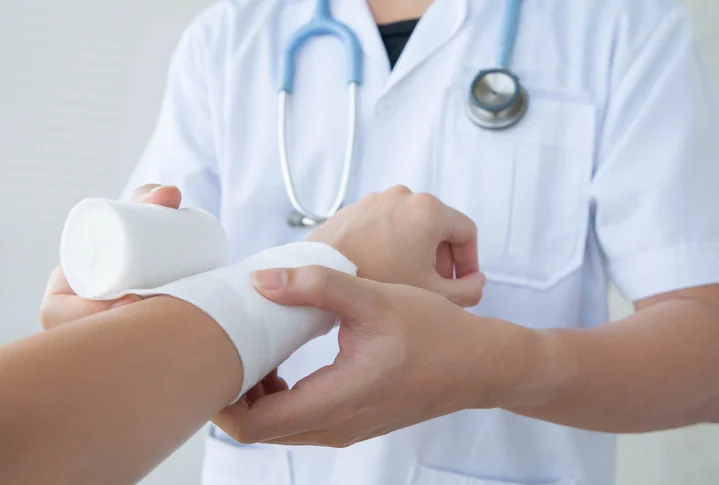 Exploding Pressure Cooker Injuries
Our lawyers have seen several different injuries caused by exploding pressure cookers. Below are a few:
Serious burns
Hot steam burns
Second-degree burns
Third-degree burns
Eye injuries and blindness
Scalds
Permanent scarring
Disfigurement
Kitchen and/or property damage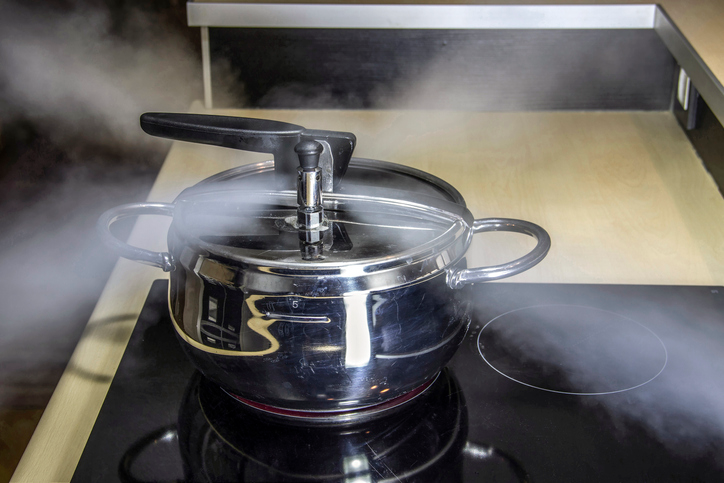 Common Causes of Defective Pressure Cooker Explosions
A pressure cooker is supposed to safely contain the pressure that builds up inside it through the cooking process, then safely vent that pressure when the cooking is complete. As long as there is pressure in the pot, the user should not be able to open it. Unfortunately, not all defective pressure cookers are safe.
According to the Consumer Protection Safety Commission, a pressure cooker explosion may occur if any of the following conditions exist:
Faulty lid seals: If the seal isn't designed correctly, it can result in a leak that leads to a faulty pressure cooker explosion.
Faulty gaskets: A faulty gasket that allows the user to open the pot during high pressure can lead to an explosion.
Inadequate venting: If the vent doesn't relieve pressure when needed, the pressure cooker explodes.
Defective lid lock: If the lid locking mechanism doesn't work as it should, the lid may be able to be opened when the cooker is still under pressure.
Automatic shut-off malfunctions: If there is no automatic shut-off, or if it's defective, the unit may overheat and explode.
Most pressure cooker companies advertise the safety mechanisms they have on their cookers. But if those mechanisms don't work as they should, consumers may suffer injuries.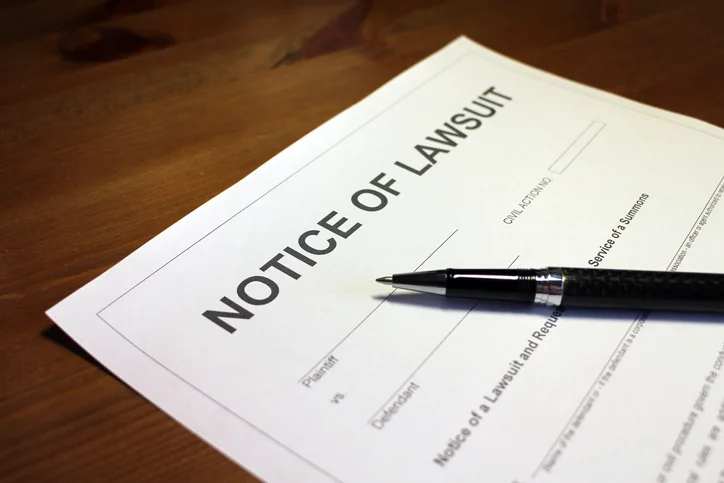 Filing a Defective Pressure Cooker Lawsuit in Chicago
The civil litigation legal process for a defective products class action lawsuit for medical expenses requires extreme attention to detail and can be overwhelming for someone who does not possess extensive legal knowledge. A lawyer will need sensitive information to be able to prove the liability of the manufacturer for anyone who suffered injuries or was severely burned.
Additionally, you will be obligated to show proof of mitigation. Thus, means that you have made a concerted effort to treat your injuries. It is imperative to file your claim as soon as possible. If you wait too long, the statute of limitations may expire, and your claim will become void.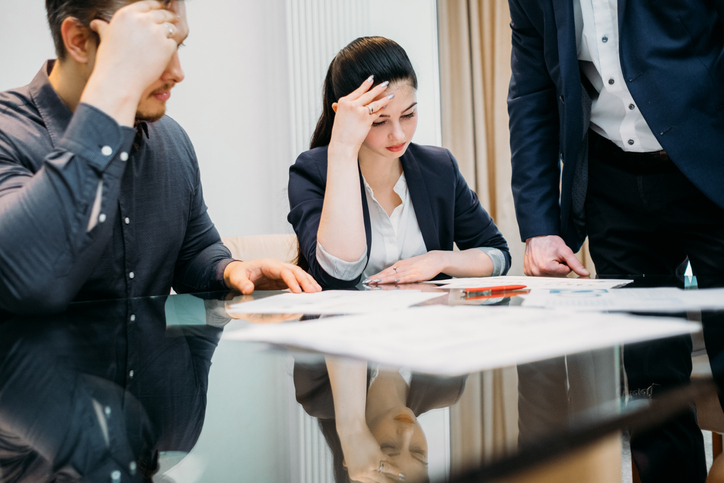 Related Articles:
See all related product liability lawsuits our attorneys covered so far.
Get a Free Lawsuit Evaluation With Our Lawyers
The Product Liability Litigation Group at Schmidt & Clark, LLP law firm is an experienced team of jury trial lawyers that focus on the representation of plaintiffs in Pressure Cooker Lawsuits in Chicago. We are handling individual litigation nationwide and currently accepting new catastrophic injury cases from pressure cookers in all 50 states.
Free Confidential Lawsuit Evaluation: Again, if you or a loved one suffered serious burns or other serious injuries caused by an exploding pressure cooker, whether or not the pressure cooker has been recalled, you should contact our law firm immediately for a free case evaluation. You may be entitled to recover damages and financial compensation for medical bills and lost wages by filing a pressure cooker lawsuit in Chicago against pressure cooker manufacturers and our law firm can help.