Free Confidential PFOS Water Contamination Lawsuit Review
If you or a loved one was injured by PFOA and PFOS in drinking water supplies, you should contact our law firm immediately. You may be entitled to compensation by filing a PFOS Lawsuit and our law firm can help. Please click the button below for a Free Case Evaluation or call us toll-free 24 hrs/day by dialing
(866) 588-0600
.
What are PFOS?
Perfluorooctane sulfonic acid (PFOS) is one of a group of related toxic chemicals known as perfluorinated alkylated substances (PFAS). These are also referred to by the disease registry as perfluorochemicals (PFCs) or perfluorooctanoic acid. This group of chemicals is commonly used in a wide range of industrial processes and is found in many consumer products.
The 3M Company was once a major manufacturer of PFOS and products containing PFOS, but supply chain production was phased out in 2002. PFOS production has been phased out nationwide but continues in other countries. Products containing PFOS may include:
Teflon and other stain- and waterproof coatings
Gore-Tex jackets
Lubricants
Paper and textile coatings
Fire-retarding foams
Food packaging
Polishes
Cleaning products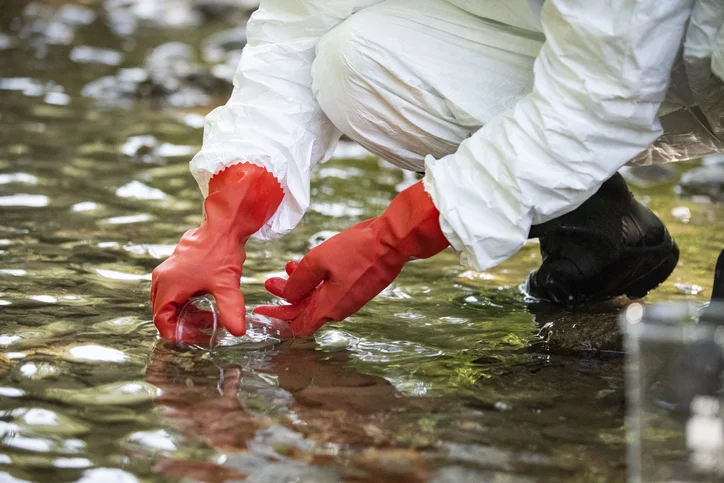 Why Are PFOS Harmful to Human Health?
The International Agency for Research on Cancer (IARC), a division of the World Health Organization, has classified PFOA over the past decade as "possibly carcinogenic to humans" (Group 2B), based on limited evidence in humans that it can cause testicular and kidney cancer, and limited evidence in lab animals.
Furthermore, medical monitoring has found that both PFOA and PFOS are possibly carcinogenic to humans.
PFOS and PFOA accumulate in the human body and are eliminated slowly. This propensity to be stored in the body increases concerns about the possible effects of these compounds on human health.
Studies indicate that PFOA and PFOS can cause reproductive and developmental, liver and kidney, and immunological effects in laboratory animals.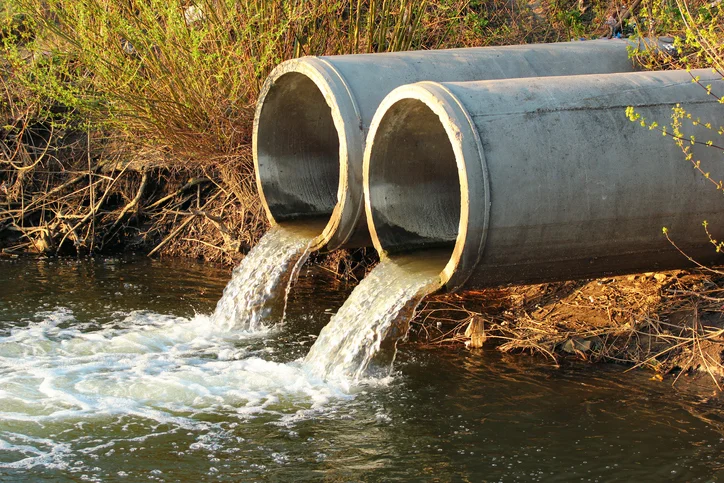 PFOA and PFOS Water Contamination Health Effects
The accumulation of PFAS chemicals in ground and drinking water, animals and people can have significant and substantial adverse health problems including:
Kidney and Testicular Cancer
Liver damage
Thyroid disease
Decreased fertility
High cholesterol
Obesity
Hormone suppression
Low birth weights
Pregnancy induced hypertension
And more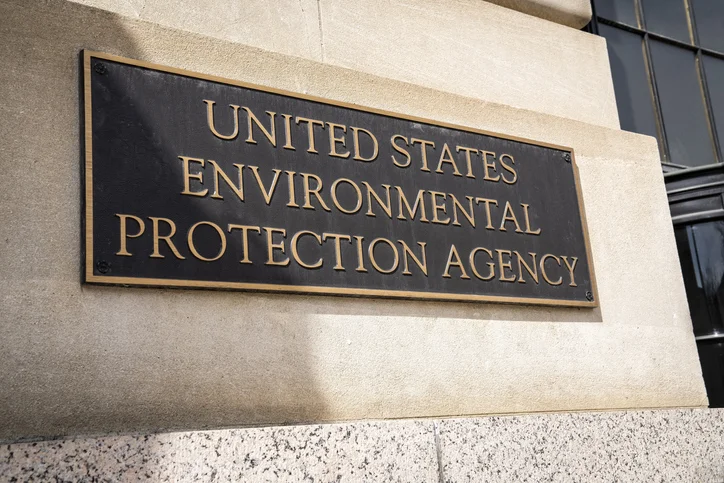 Environmental Protection Agency Drinking Water Health Advisory
The EPA has established health advisories for PFOA and PFOS based on the agency's assessment to provide system operators, and state, tribal and local officials who have the primary responsibility for overseeing these systems, with information on the health risks of these toxic substances and forever chemicals so they can take a comprehensive environmental response to protect their residents.
EPA's health advisories are based on the best available peer-reviewed disease registry of the effects of the two chemicals PFOA and PFOS on laboratory animals and were also informed by medical monitoring of human populations that have been exposed to PFOA and PFOS toxic substances in drinking water and other consumer products.
These studies indicate that exposure to the vast majority of PFOA and PFOS over certain levels may result in adverse health effects, including developmental effects to fetuses during pregnancy or to breastfed infants (e.g., low birth weight, accelerated puberty, skeletal variations), cancer (e.g., testicular, kidney), liver effects (e.g., tissue damage), immune effects (e.g., antibody production and immunity), thyroid effects and other effects of PFAS exposure (e.g., cholesterol changes).
Related Articles:
See all related product liability litigations our lawyers have covered.
What is the Safe Drinking Water Act?
The Safe Drinking Water Act (SDWA) was a liability act passed by government officials in 1974, with amendments added in 1986 and 1996, to protect enforceable limits on our drinking water supply and resource conservation.
Under the national drinking water standard, EPA sets the standards for drinking water quality and monitors states, local authorities, and water suppliers who enforce those standards.
As part of the SDWA, EPA has set maximum contaminant levels on polyfluoroalkyl substances / PFAS compounds, as well as to address PFAS early detection for over 90 different contaminants in public drinking water.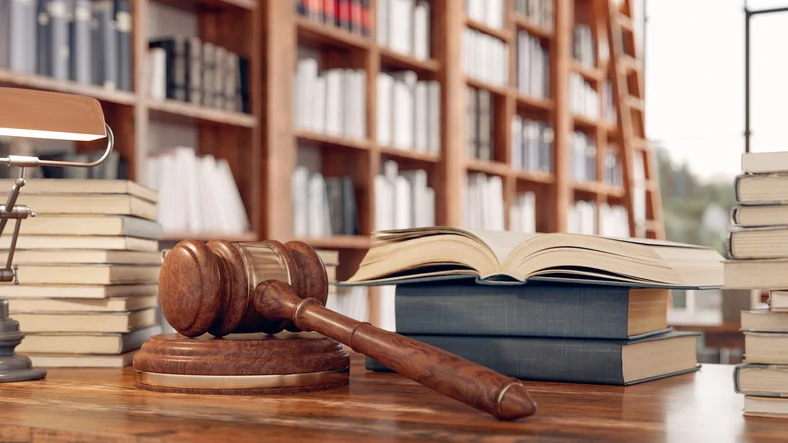 Expected Litigation on Polyfluoroalkyl Substances
For more than two decades, PFOS personal injury and property damage has been subject to litigation and regulatory attention, arising from the ubiquity and persistence of certain released PFAS compounds and allegations from property owners about exposure-based health impacts.
Following on the heels of high-profile litigation against certain manufacturers of PFAS, enterprising plaintiffs' counsel have sought progressively to identify new potential categories of defendants and claims.
While PFAS manufacturers will remain at the center of attention, claimants on the federal level will also pursue new companies and products in new industries using existing and adapted legal theories.
Additionally, the arrival of a new presidential administration and new science panel, which promised to focus on PFAS regulation and has appointed key government officials with experience in dealing with PFAS issues, including declining property values, is expected to coincide with and potentially enable an expansion in the volume and scope of both regulation and litigation.
Any expansion of regulatory efforts by the Biden Administration can be expected to spur or accelerate litigation, both because of the protections by these new laws and the increased public attention and pressure his environmental initiatives will likely engender.
Indeed, federal regulatory initiatives envisioned by the Biden Administration may generate additional legal liability for current and former owners and operators of facilities where PFAS have been handled. The renewed focus of the Biden administration on PFAS will likely also impact private litigation in additional ways, directly and indirectly.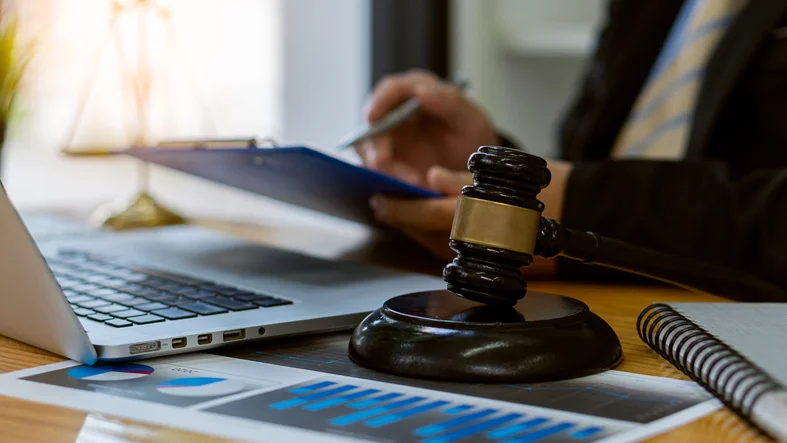 Get a Free Firefighting Foam Lawsuit Evaluation With Our Lawyers
The Hazardous Substances Litigation Group at our law firm is an experienced team of environmental attorneys that focus on the representation of plaintiffs in Emerging Contaminants Lawsuits. Our law firm is handling individual PFOA and PFOS litigation nationwide and currently accepting new personal injury claims in all 50 states.
If you or a loved one was injured by aqueous film forming foam, you should contact our law firm immediately for a free consultation about your legal options. You may be entitled to financial compensation by filing a suit against PFAS manufacturers and/or other responsible parties and we can help.