Free Confidential Old Spice Talc Lawsuit Review
If you or a loved one was specifically diagnosed with mesothelioma, lung cancer or another form of cancer after you used Old Spice Talc Powder or other talcum powder products like Johnson's Baby Powder, you should contact our trial lawyers immediately for formal legal advice.
You may be entitled to recover compensation for compensatory damages and punitive damages by filing an Old Spice Talc Lawsuit and our law firm can help with a free consultation.
Please click the button below for experienced legal representation today or call our lawyers for a free case review toll-free 24 hrs/day by dialing (866) 588-0600.
California Jury Awards Mesothelioma Victim $18 Million in Old Spice Talc Lawsuit
In October 2016, a Los Angeles jury returned an $18.07 million verdict against longtime talc supplier Whittaker Clark & Daniels in a lawsuit filed by California political figure Philip Depoian, who developed mesothelioma due to asbestos exposure at a barber shop where his father worked and through his use of products including Old Spice, Clubman, Kings Men and Mennen Shave Talc.
The jury verdict is the largest award on record for individual lawsuits filed over asbestos in talc.
The jury reached its verdict on Oct. 19 following six weeks of trial. A second phase for damages resulting from Depoian's exposure to asbestos was set to resume before the sole remaining defendant – talc supplier Whittaker, Clark & Daniels – reached a confidential settlement on Oct. 26.
In agreeing to the law firm's settlement, Whittaker, Clark & Daniels avoided the prospect of additional penalties based on the jury's finding that it had acted with malice in failing to warn consumers about the potential for a cancer diagnosis due to toxic asbestos contamination.
Depoian's attorneys successfully argued in Los Angeles County Superior Court that their client was exposed to asbestos in talc products.
Related Article: Talcum Powder Lawsuit Update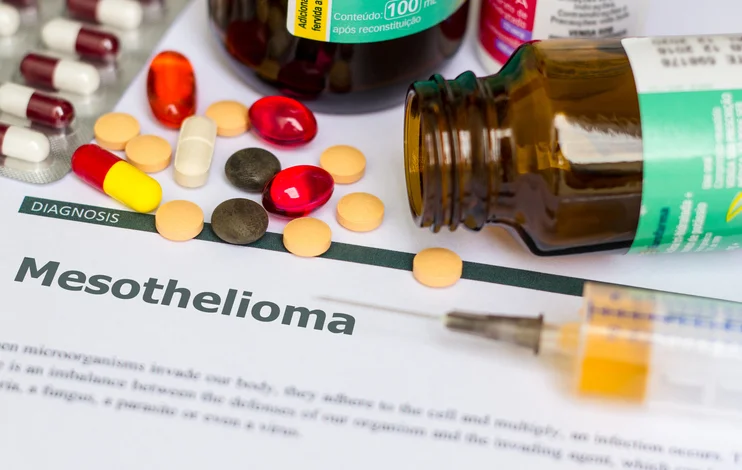 Johnson cosmetic talc trial Ends in $4.8 Million Jury Award
In April 2021, a jury in Los Angeles, California, awarded $4.8 million to a man with mesothelioma who used Old Spice for more than 20 years.
The lawsuit was filed by Willie M., a 78-year-old Vietnam War veteran, grandfather, and retired school bus driver who used Old Spice Talc Powder every day for 22 years.
The plaintiff was diagnosed with cancer in 2017 — malignant pleural mesothelioma, which is strongly associated with exposure to asbestos.
Lawyers presented evidence that Old Spice Talc Power contained talc from a mine in North Carolina that is known to be contaminated with asbestos.
On April 15, 2021, the jury awarded him $1.8 million in compensation for his injuries, pain and suffering, and other damages, plus $3 million in punitive damages against Whittaker Clark & Daniels for selling talcum powder.
The lawsuit was filed in the Superior Court of the State of California, Los Angeles County — Case No. BC698965.
Related Article:
See all related product liability lawsuits our attorneys covered so far.
Get a Free Old Spice Talc Powder Lawsuit Evaluation With Our Lawyers
The Product Liability Litigation Group at Schmidt & Clark, LLP law firm is an experienced team of trial lawyers that focus on the representation of plaintiffs in Talc Litigation.
We are handling individual Old Spice Talc Lawsuits nationwide and currently investigating potential cancer cases caused by products that contained talc in all 50 states.
Again, if you or a loved one was diagnosed with cancer after using an Old Spice Talc Powder or other cosmetic talc products, you should contact our law firm immediately for a free class action lawsuit evaluation.
You may be entitled to compensation for injuries by filing a lawsuit and our national law firm can help.