Free Confidential Lawsuit Review
If you or a loved one was injured by a Talcum Powder exposure, you should contact our lawyers immediately.
You may be entitled to compensation by filing a lawsuit and a lawyer can help. Please click the button below for a Free Case Review today or call our national trial lawyers toll-free 24 hrs/day by dialing (866) 588-0600.
[toc]
Talcum Powder Ovarian Cancer Lawsuits
More than 16,000 women across the country have filed talc claims against Johnson & Johnson—the world's largest manufacturer of healthcare products—claiming the pharmaceutical giant failed to warn the public about the link between talc particles and ovarian cancer. Billions of dollars in damages have already been awarded to victims in multiple ovarian cancer lawsuits against J&J.
In April 2020, U.S. District Judge Freda Wolfson ruled that thousands of pending talc trials in which the statute of limitations has not expired will be allowed to move forward. The talcum powder lawsuits allege that perineal talc use can cause ovarian cancer.
Our San Diego attorneys are representing women in baby powder cancer cases across the country. If you used j j's signature talc-based Baby Powder or Shower-to-Shower for feminine hygiene purposes and developed a risk of ovarian cancer, it is in your best interest to speak with a baby powder attorney immediately to discuss your claim over these cosmetic products.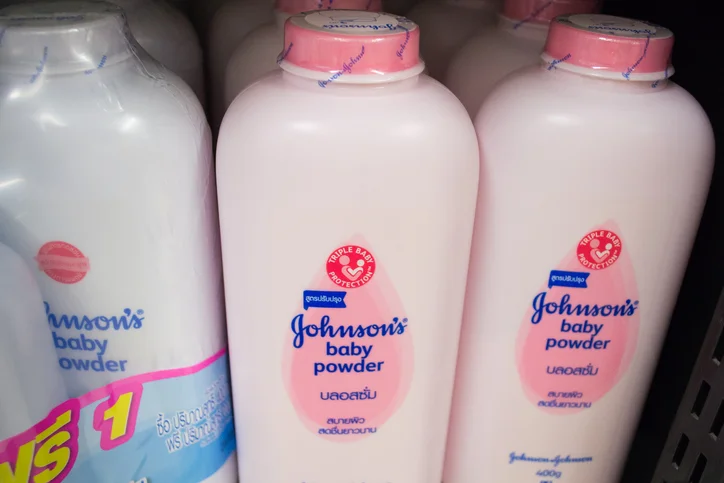 Jury Awards $417 Million in Baby Powder Cancer Lawsuit
A California jury in San Diego has awarded a record $417 million in damages in a talc case brought by a California woman, alleging that Johnson & Johnson failed to warn consumers about the risks involving talcum powder use and ovarian cancer.
According to The New York Times, 63-year-old Eva Echeverria developed ovarian cancer after decades of using Johnson & Johnson's Baby Powder on a daily basis.
The plaintiff's lawyer stated that she began using Baby Powder for feminine hygiene at age 11, and that use continued after receiving her ovarian cancer diagnosis in 2007. It was only after hearing news reports about another talcum powder lawsuit against Johnson & Johnson that Echeverria ceased using the product.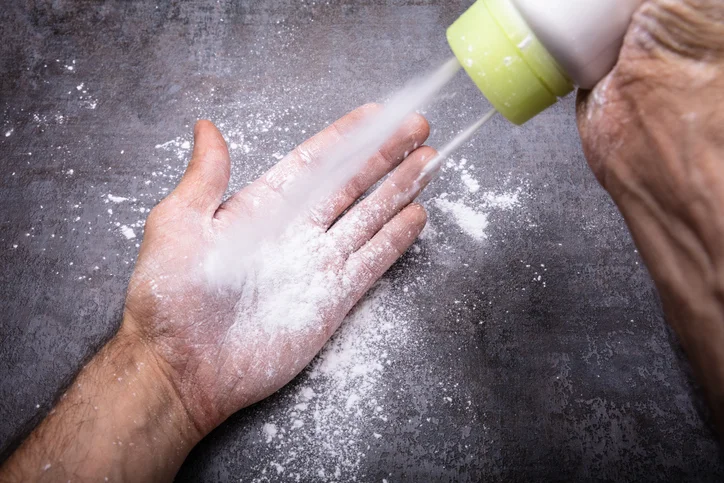 Ovarian Cancer Statistics
Ovarian cancer is the second most common gynecologic cancer in the United States, according to the CDC and other highly regarded nonprofit organizations.
Ovarian cancer causes more deaths than any other cancer of the female reproductive system. In 2016, there were 20,418 new cases of ovarian cancer reported. In that year, 14,223 women died of cancer of the fallopian tubes.
It is known as a "silent killer" because many women have no signs or symptoms until it is late in the disease process. As a result, it is often in an advanced stage by the time treatment of the genital area is first initiated.
Ovarian cancer ranks fifth in cancer deaths among women. It is the leading cause of death of all cancers related to the female reproductive system.
Although this cancer mainly develops in older women, it is found in both teenage females and middle-aged women.
Approximately 50% of women are diagnosed with ovarian cancer at 63 years or older. This may be in part because it is often diagnosed at a late stage.
Related Article: Baby Powder Ovarian Cancer Lawsuit
Lawsuit Allegations
Talcum Powder Cancer Lawsuits that have already been filed allege that Johnson & Johnson was aware of the increased risks associated with baby powder use, but chose to conceal those dangers from the public. Additional charges that have been made against the baby powder manufacturer in perineal talc lawsuits include:
Violating the legal remedies of a cancer patient
Violating the Unfair Competition Law
Violating business and professional code
Negligence
Breach of implied warranty
Failure to warn about the risk of developing ovarian cancer
Is There a Statute of Limitations on a Baby Powder Lawsuit?
Talcum powder lawsuits are product liability cases, and the statute of limitations is different in each state. Generally the statutes on talc cancer lawsuits run from two to 10 years. The majority of states have two-year statutes on injuries caused by talc-containing products.
Depending on the supreme court in your state, the clock may start ticking either from the date of the cancer diagnosis or from the date you found out talcum powder might have contributed to your cancer.
In some cases, family members may file a wrongful death claim for the loss of a loved one from mesothelioma or ovarian cancer due to talc-based products with asbestos contamination. These statutes of limitations on talcum powder cases are shorter — most average two years.
If you developed ovarian cancer or another form of cancer from asbestos-contaminated talcum powder, a talc powder attorney can help you determine the correct time frame for each state. Contact an attorney right away to avoid losing your right to file talc litigation.
Related Articles:
See all related product liability lawsuits our lawyers have taken on.
Get a Free a California Talcum Powder Cancer Lawsuit Evaluation With Our Lawyers
The Product Liability Litigation Group at Schmidt & Clark, LLP law firm is an experienced team of trial lawyers that focus on the representation of plaintiffs in California Talcum Powder Cancer Lawsuits. We are handling individual cases nationwide and currently investigating potential cases in all 50 states.
Again, if you were diagnosed with ovarian cancer or another form of cancer after talcum powder use, you should contact our law firm immediately. You may be entitled to compensation for injuries and punitive damages by filing a suit and we can help.