Free Consultation
If you or a loved one think you may have a claim, you should contact a personal injury lawyer immediately.
You may be entitled to recover compensation and our legal team can help. Please click the button below for a Free Consultation or call us toll-free 24 hrs/day for legal advice by dialing (866) 588-0600.
One of the most common questions our lawyers get is how long it will take to resolve future lawsuits. 
For many people, the concern is a poor prognosis for their cancer. But even when there is a good expectation for the treatment outcome, a long and drawn-out lawsuit is not something that some people can cope with. 
To help you answer this question, we've put together this quick guide to provide an idea of how the process works and how long it might take before you see a payout. 
1. How Long Do Lawsuits Usually Take?
How long a lawsuit takes depends entirely on the complexity of the case evidence and available court calendar dates. 
There are multiple stages that every personal injury lawsuit has to go through, and it's no different with a Roundup weed killer claim. 
One important thing to note is that not all these lawsuits will end in court. In some cases, the evidence is so overwhelming that Bayer/Monsanto may offer an early settlement. 
Such Roundup settlements can come at any time in the legal process and significantly reduce the amount of time to a payout. 
To better understand why there is no typical timeline for a lawsuit, it's important to look at the process.
Related Article: Roundup Lawsuit Update
2. What Is the Lawsuit Process?
The lawsuit process involves multiple stages, from the initial complaint filing to a jury delivering the final Roundup verdict for a case. 
First of all, your lawyer will file a civil complaint for personal injury due to product liability. The product in question is Roundup, and the damages will be health issues in the form of a disease like cancer. 
The second phase is called discovery, and this is where your lawyer will exchange information about your personal case [1]. This will include medical records about your diagnosis, treatment, and prognosis. 
It can also include sworn testimony as evidence of your Roundup exposure in your personal or professional life. 
Next comes a phase of pre-trial motions from your lawyer and Bayer's defense team. This will involve convincing the judge to include and exclude certain evidence during the trial. 
And finally, the trial will take place where your lawyer will carefully present your case in front of a jury. 
While a Roundup class action lawsuit would be different from this process, it's important to note that there are currently no such cases available for you to join. 
3. Do You Need a Lawyer?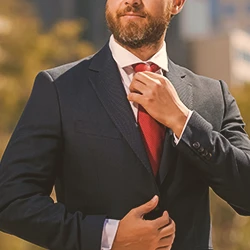 Yes, you need a lawyer for a lawsuit. The process of filing documents and evidence is very complicated. And any kind of mistake in this process could lead to a negative outcome at trial or a significantly lower payout. 
This becomes even more important if you don't have a typical and straightforward case. 
You also have to remember that you will be going up against one of the world's largest corporations with a huge legal defense budget to try and pay out as little as possible in as few cases as possible.
But with a law firm that has the necessary resources and experience to handle every step of the way, you can make sure that your Roundup trial has a successful outcome for you and your family.
4. Is a Lawsuit Worth This Time Investment?
Yes, new lawsuits are still worth the time and effort invested. This weed killer may have caused irreversible damage to your health, and any settlement payout you receive can go a long way toward dealing with medical bills and improving your quality of life. 
With a dedicated lawyer from our legal team, you can also ensure that you don't have to invest much personal time and effort in the lawsuit. We will provide you with a regular lawsuit update along the way and ensure that there is as little as possible stress for you. 
It's also important to note that you may receive a Roundup settlement offer at any stage before the trial begins. The more overwhelming the evidence in your case might be, the more likely this is to happen. 
And with the right team of attorneys, you can ensure that your evidence is presented in the best possible way. 
5. What Is the Statute of Limitations?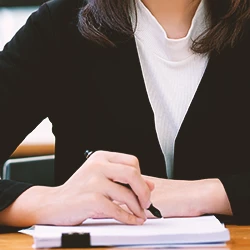 The statute of limitations for lawsuits is set at the state level. Each state has legislation in place that details how much time can elapse between a personal injury and filing a claim [2]. 
However, it's important to note that this time is tied to the diagnosis of a disease, which can, and often is, many years after exposure to Roundup. 
That's why Roundup cancer claims will continue to come up for many decades. 
But it's important not to miss the deadline to file a lawsuit. The best way to ensure this is to talk to our legal team today and get a free case review.
6. What if You Don't Have Symptoms Yet?
If you don't have symptoms or a confirmed diagnosis of cancer or another disease, then technically, you won't have incurred a personal injury. 
While this means that you probably won't have a legal claim against Bayer right now, that doesn't mean that you're excluded from future Roundup claims. 
The time limitations on filing a claim, as mentioned above, start from the date that you had symptoms or received a medical diagnosis from a doctor. 
Figuring out the exact dates and which ones are more relevant is a complicated legal task. And that's why it's important to talk to our legal team as soon as possible to get a full picture of what you're dealing with. 
"Manufacturers selling glyphosate-containing products have claimed for years the chemical is safe for humans to use, stating the herbicide only harms plants. Data now suggest otherwise, however. Glyphosate exposure is linked to chromosomal and DNA damage in human cells, as well as non-Hodgkin's lymphoma and other types of hematopoietic (blood cell-related) cancers."
- RegionalCancerCare.org
Related Articles:
See all related product liability lawsuits our attorneys covered so far.
Get a Free Lawsuit Evaluation
Talk to one of the Schmidt & Clark, LLP attorneys today and receive a free case review. We will carefully analyze your situation and assess what possible economic, non-economic, and punitive damages might be involved in your case. 
We put our attorney-client relationship at the core of everything we do. And that means that you will experience a process where we take care of all the stressful work so that you can deal with your health issues and well-being. 
This is not a process you want to take on alone or without an experienced team to fight one of the world's largest corporations. 
---
References:
https://www.americanbar.org/groups/public_education/resources/law_related_education_network/how_courts_work/discovery/

https://www.law.cornell.edu/wex/statute_of_limitations