Free Consultation
If you or a loved one think you may have a claim, you should contact a personal injury lawyer immediately.
You may be entitled to recover compensation and our legal team can help. Please click the button below for a Free Consultation or call us toll-free 24 hrs/day for legal advice by dialing (866) 588-0600.
The weed killer Roundup has become one of the most widely used herbicide products. But along with other glyphosate-based herbicides, the risks to human health have been exposed through many high-profile lawsuits in America. 
Despite the known links of glyphosate herbicide to cancer, American states and countries worldwide were initially slow to ban glyphosate. 
But in recent years, there has been a dramatic shift with many cities, counties, and countries banning the use on public and private property. 
While the list of places where Roundup is no longer legal is constantly growing and evolving, we've pulled together the most up-to-date information available.
What States And Counties Have Banned Glyphosate?

Here is a list of states and counties that have banned the use of glyphosate:
Arizona:

In Tucson, only organic weed control is allowed on city property, with toxic chemicals only allowed in exceptional circumstances [

1

].

California:

While there is no state-wide ban, many of the most populated counties have introduced bans. Los Angeles County is one that stands out the most, where officials introduced laws to ban glyphosate in county and city parks in 2019 [

2

]. Dozens of cities and counties have followed suit. 

Colorado:

Durango and Boulder are the two major cities in Colorado that have introduced bans. Boulder has the most stringent restrictions, with a ban on the use of glyphosate and toxic pesticide use on city property [

3

].

Connecticut:

Connecticut has introduced a state-wide ban on pesticides and herbicides near schools [

4

]. And many cities, including Greenwich, Manchester, Roxbury, and Watertown, have full or partial bans on glyphosate. 

Illinois:

While Illinois hasn't yet introduced state-wide bans and regulations, Chicago has been leading the way with some of the most comprehensive regulations for all pesticides [

5

].

Iowa:

A public petition to stop the use of all glyphosate in public parks and green areas ultimately led to Dubuque banning this chemical [

6

].

Florida:

In 2019, Miami introduced a complete ban on glyphosate products by the county and its hired contractors [

7

]. Many cities and counties have followed this lead, including Key West, Fort Myers, Miami Beach, and Satellite Beach. 

Maine:

Legislators in Maine have proposed a state-wide ban on aerial glyphosate spraying [

8

]. And cities like Portland have banned chemical pesticides on public and private lawns [

9

].

Maryland:

Baltimore has introduced laws taking effect in 2022 that restrict the use of a large range of chemical pesticides [

10

].

Minnesota:

While Minneapolis hasn't outright prohibited glyphosate use, the city is phasing out the use and opting for natural and organic methods of weed control [

11

].

Nevada:

Reno was one of the earliest adopters of legislation to phase out pesticides in public parks and has successfully continued that program [

12

].

New Jersey:

New Jersey introduced a state ordinance that heavily restricts the use of pesticides and herbicides, which also requires strict registration processes for commercial use [

13

].

New York:

The New York State Senate is still working on the details of Bill S225, which aims to prohibit the sale and distribution of all glyphosate products [

14

].

Oregon:

Portland was another early adopter of a phasing-out process that led to a complete ban on synthetic pesticides, including Roundup [

15

].

Texas:

Denton has phased out glyphosate use and developed an integrated pest management program [

16

].
Related Article: Monsanto Roundup Lawsuit Update
The list of cities and counties is constantly growing, and Bayer has announced that the company will phase out the sale of glyphosate products in the USA by the end of 2023 [17]. This is a major step towards dealing with huge public health concerns. 
"Bayer's decision comes in response to the many lawsuits related to glyphosate that it inherited when it acquired Monsanto in 2018. Juries sided with the plaintiffs in three highly-watched trials before Bayer settled around 95,000 cases in 2020 to the tune of $10 billion."
- Olivia Rosane, Writer at EcoWatch.com
Have Other Countries Banned Glyphosate-Based Herbicides?

Yes, many other countries have banned or restricted the use of glyphosate-based weed killers, and people around the world have been supporting many legislative actions to eliminate glyphosate use entirely. 
Here are some countries that have introduced glyphosate legislation:
Every year, more and more countries are taking huge steps toward eliminating toxic pesticides and herbicides. And public demand for such action is growing as fast as the number of lawsuits.
What Does the Environmental Protection Agency Say?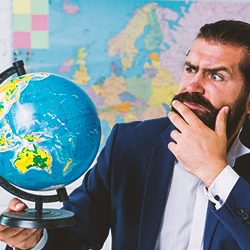 Unfortunately, The Environmental Protection Agency and European Food Safety Authority have not taken steps to list Roundup or the use of glyphosate as being cancer-causing [25].
This is despite the many health risks that lawsuits worldwide have exposed and the medical evidence to support this serious risk.
Even more interesting is the fact that the International Agency For Research Of Cancer, which is part of the World Health Organization, lists glyphosate as a probable human carcinogen [26].
Whether a change in official guidelines will happen any time soon is unclear, but it's important to understand that local restrictions on glyphosate herbicides don't impact your eligibility for filing a Roundup lawsuit. 
Related Articles:
See all related product liability lawsuits our attorneys covered so far.
Get a Free Lawsuit Review
If you have developed serious health issues and suspect that they could be related to your exposure to Roundup or other glyphosate products, then contact Schmidt & Clark, LLP legal team today. 
We can provide you with a free case review to assess your eligibility for a lawsuit against the manufacturer. Our goal is to make the entire litigation process as stress-free for you as possible so that you can prioritize your medical treatment while we ensure that you get the best possible payout. 
Call us today to find out how to start the process. 
---
References:
https://www.kold.com/2018/11/01/tucson-first-state-adopt-organics-instead-herbicides/

https://www.ewg.org/news-insights/news-release/2019/03/la-county-bans-use-monsantos-roundup-weedkiller-county-property

https://bouldercolorado.gov/services/reducing-pesticides

https://www.cga.ct.gov/2009/act/Pa/pdf/2009PA-00056-R00SB-01020-PA.PDF

https://www2.illinois.gov/sites/agr/Pesticides/Pages/Pesticide-Use-And-Regulation.aspx

https://www.change.org/p/city-of-dubuque-dubuque-city-council-ban-toxic-pesticides-like-roundup-from-dubuque-public-spaces

http://www.miamidade.gov/govaction/matter.asp?matter=191159&file=true&fileAnalysis=false&yearFolder=Y2019

https://www.wagmtv.com/2021/03/03/maine-considers-ban-on-aerial-herbicide-spraying-in-forestry/

https://www.pressherald.com/2019/03/25/portlands-ban-on-synthetic-pesticides-goes-into-effect/?fbclid=IwAR0xzAONg0UVaylQ0O3mK8Ou_mAMS7ZwLAVkzX1OlD2po43i2ihVDzHh9nc

https://environmentamerica.org/maryland/media-center/statement-baltimore-city-council-passes-ban-on-toxic-pesticides/

https://www.southwestjournal.com/news/parks/2016/04/park-board-moves-ahead-with-goats-glyphosate-ban/

https://beyondpesticides.org/dailynewsblog/2015/09/reno-nevada-kick-starts-pesticide-free-parks-program/

https://www.nj.gov/dep/rules/rules/njac7_30.pdf

https://www.nysenate.gov/legislation/bills/2019/S225

https://www.pressherald.com/2019/03/25/portlands-ban-on-synthetic-pesticides-goes-into-effect/

https://dentonrc.com/news/denton/denton_city_council/denton-ends-use-of-glyphosate-herbicide-for-city-parks/article_5e41ad83-6c79-558f-b9be-da761afb18d4.html

https://cen.acs.org/environment/pesticides/Bayer-end-glyphosate-sales-US/99/web/2021/07

https://www.bbc.com/news/world-us-canada-45155788

https://phys.org/news/2019-01-france-roundup-weed-killer-court.html

https://www.reuters.com/article/us-germany-farming-lawmaking-idUSKBN2AA1GF/

https://www.theguardian.com/environment/2022/jul/12/its-a-non-party-political-issue-banning-the-weed-killer-glyphosate

https://www.thehindu.com/news/national/other-states/punjab-government-bans-sale-of-herbicide/article25314146.ece

https://sustainablepulse.com/2018/04/06/pasta-spats-canadian-wheat-exports-to-italy-slump-over-glyphosate/#.W0-UuthKiT8

https://sustainablepulse.com/2020/06/27/mexico-announces-phase-out-and-ban-on-glyphosate-herbicides/#.YyBstS8w1bX

https://www.epa.gov/ingredients-used-pesticide-products/glyphosate

https://www.iarc.who.int/featured-news/media-centre-iarc-news-glyphosate/