Free Consultation
If you or a loved one were injured or killed in an auto accident while driving a GM vehicle where the airbags failed to deploy, you should contact our law firm today for a free consultation.
You may be entitled to recover compensation through the filing of a lawsuit and we can help. Please click the button below or call us toll-free 24 hrs/day about your potential case by dialing (866) 588-0600.
What's the Problem with General Motors Airbags?
GM airbags have failed to deploy or deployed too late in thousands of car crashes across the U.S. This problem has been linked to faulty ignition switches.
Because faulty ignition switches can shift from on to off, it could shut off the engine while driving, thus preventing airbags from deploying.
During congressional testimony, GM initially argued that its vehicles' airbags could deploy for 60 seconds after the engine stalled.
However, the company later told the Associated Press that the airbags can only deploy for about 150 milliseconds after an engine stalls.
From 1990 to 2007, the deaths of 284 Americans, including 180 children, were due to a defective airbag, according to the National Highway Transportation Safety Association (NHTSA). Thousands of non-fatal airbag injuries also occurred.
If you suffered an injury or a loved one was killed by a defective airbag, contact Schmidt & Clark, LLP, today. A defective airbag attorney from our firm can help you get the compensation you deserve.
Affected Vehicles
Cadillac
Escalade (1998-2000, 2002-2006, 2007-2014)
Escalade ESV (2007-2014)
Escalade Hybrid (2009-2013)
SRX (2004-2009, 2010-2014)
GMC
Yukon (1999-2014)
Yukon XL (2000-2014)
Envoy (1998-2000, 2002-2009)
Acadia (2007-2014)
Terrain (2010-2014)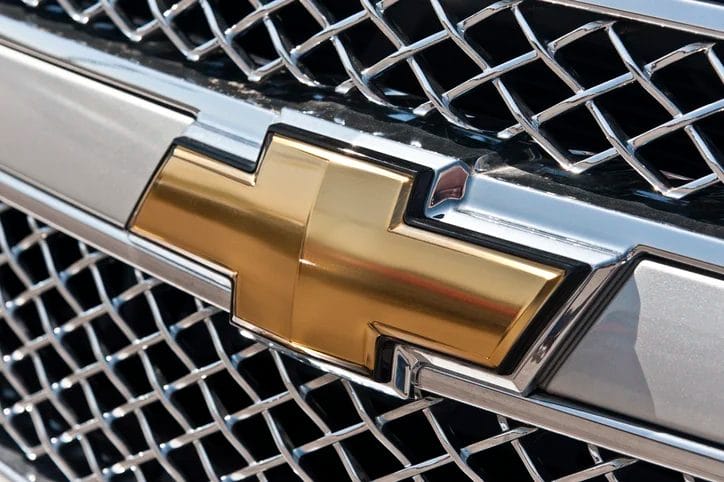 Chevrolet
Tracker (1999-2004)
Suburban (1999, 2000-2006, 2007-2014)
Blazer (1999-2005)
TrailBlazer (2001-2009)
Traverse (2008-2014)
Silverado (1998-2014)
Tahoe (1994-2014)
Equinox (2004-2014)
Trax (2015-2014)
GMT800 Heavy Duty Truck (2000-2007)
C1500 and K1500 (1999-2000)
Sierra (1999-2000)
Astro (1999-2005)
Buick
Encore (2012-2014)
Enclave (2008-2014)
Rainier (2004-2014)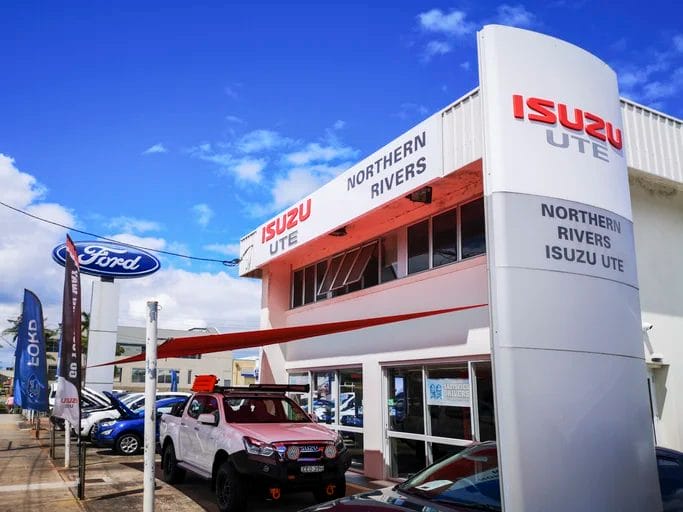 Isuzu
Trooper (1999-2002)
Amigo (1998-2004)
Rodeo (1998-2004)
VehiCROSS (1999-2001)
Axiom (2001-2004)
Ascender (2002-2008)
H-Series (2003-2014)
Ignition Switch Defect Injuries
Even though they are a vital piece of safety equipment, airbags can and do fail to perform properly.
For example, they can fail to activate fully when there's an accident, or they may deploy or activate by mistake when there isn't one.
When an airbag doesn't deploy in a traffic accident, those in the vehicle may be seriously injured or even killed.
Airbags are estimated to have contributed to a reduction in accident fatalities by up to 30%, according to the NHTSA.
Although airbags can improve the safety of cars for auto occupants, defective airbags can also increase the risk of injuries.
For example, malfunctions, defects and design inadequacies may cause issues including:
The airbag can fail to deploy
The airbag may deploy at the wrong time
Sensor defects or faulty wiring can lead to a failure to deploy
While proper function is vital to optimum safety during an accident, defective airbags can injure occupants if designed improperly, manufactured inadequately or not installed correctly.
Some of the injuries car drivers and passengers could endure when a defective airbag malfunctions may include:
Cervical spinal cord injury
Shrapnel injury
Facial trauma
Eye injuries
Rib fractures
Head injury
Burn injuries caused by the chemicals used to inflate airbags
Dislocated and fractured shoulders
Premature rupture of membranes in pregnant women
Death
GM Defective Ignition Switches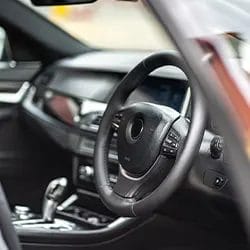 Nearly 3 million recalled General Motors vehicles can slip into the "off" position while the vehicle is in motion.
The faulty switch results in the loss of engine power, power steering, anti-lock braking, and airbags.
Improper mechanical specifications are blamed for the airbag defect.
Specifically, there is a problem with a small component called a "detent plunger," which was designed to keep the ignition switch in the "on" position.
This defective part did not have enough holding power to keep the switch from sometimes slipping into the "accessory" (ACC) notch, or off.
General Motors encouraged vehicle owners to lighten their load on the key ring, citing heavy key chains as a reason for the faulty ignition switches slippage.
Additionally, drivers bumping the ignition, and jarring events such as running off the road or potholes, lead to ignition switch slippage.
What's the Problem With General Motors Airbag Crash Sensors?
Malfunctioning crash sensors can lead to improper airbag deployment.
Defective sensors can fail to function properly because of bad wiring, faulty electronic control unit or poor design and testing of the vehicle's crash-worthiness, and because of the way the airbags react to a collision.
In some cases, one airbag will deploy for one vehicle occupant while another will fail to protect a passenger or driver in another portion of the car.
Manufacturers may even cut corners when it comes to crash sensors, providing an inadequate number throughout the vehicle or by using sensors that fail to deploy airbags during a collision.
Related Article: GM RoofRail Airbag Failure Lawsuits
Did Your Vehicle's Airbag Fail to Deploy?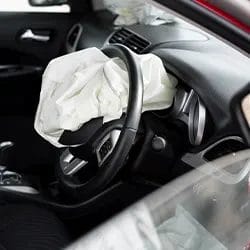 Airbags protect occupants of a vehicle in front-end collisions, among other types of accidents.
Airbags do not discriminate between those who are at fault in causing an accident and those who are not at fault.
In other words, even if the accident was your fault, the airbag should still protect you.
Crash-worthiness cases related to General Motors ignition switches and airbag failures are being handled by the attorneys at Schmidt & Clark, LLP.
If airbags fail to work properly and you are injured as a result, you may be able to file a class action suit against the maker of the car.
How Can an Experienced Airbag Lawyer Help?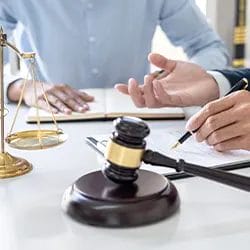 Experienced lawyers can help with legal claims involving defective GM ignition switches that may have caused an airbag not to deploy.
An experienced attorney can investigate your claim related to a defective airbag and can counsel you on whether a lawsuit can be filed.
Legal claims have deadlines, so if you think suffered a serious injury, you should contact a lawyer today for information about a defective product.
An experienced lawyer can provide you with legal advice concerning filing an individual lawsuit, monitoring deadlines, tracking proposed settlements, filing claims and providing general legal advice.
Please contact us if you would like more information concerning whether GM recalls may affect the vehicle at issue and what your rights pertaining to a recall and for any news or updates concerning recalled vehicles.
GM airbag lawsuits are the byproduct of corporate behavior placing profits over safety.
Oftentimes a corporation, like GM, will put a component in a vehicle due to cost concerns rather than safety.
When this occurs, an experienced GM ignition switch attorney will gather the facts and evidence necessary to file a lawsuit against GM related to the ignition switch defect.
Related Posts:
See all product liability claims we've covered. 
Get a Free GM Airbag Lawsuit Evaluation With Our Lawyers
The Product Liability Litigation Group at our law firm is an experienced team of trial lawyers that focus on the representation of plaintiffs in GM Airbag Lawsuits.
We are handling individual litigation nationwide and currently accepting new injury and death cases in all 50 states.
Again, if you or a loved one were injured or killed in an auto accident while driving a GM vehicle where the airbags failed to deploy, you should fill out the form below and contact the law firm of Schmidt & Clark, LLP, immediately for a free consultation.
You may be entitled to a settlement for medical costs and a lawyer can help.