Free Camp Lejeune Water Contamination Lawsuit Review
If you or someone you know
lived or worked at Camp Lejeune between 1957 and 1987 and suffered a toxic water disease such as cancer or another illness,
you should contact our lawyers immediately. You may be entitled to recover compensation through the filing of a Camp Lejeune Lawsuit and our Camp Lejeune lawyers can help. Please click the button below for a Free Consultation or call a Camp Lejeune Lawyer toll-free 24 hrs/day by dialing
(866) 588-0600
.
What is Camp Lejeune?
Camp Lejeune is a massive Marine Corps base and military training facility that covers nearly 250 square miles in Onslow County, North Carolina. The Marine Corps base was first opened in 1942. It has been used as both a base of operations for the Marine Corps and a military operations and training facility used by various branches of the armed forces.
Since its founding in 1942, Camp Lejeune has been a temporary or permanent home for thousands of military service members and their family members. It has also been a home or place of work for thousands more civilian employees and contractors. Camp Lejeune had its public water system to supply these soldiers and civilians with potable water.

Scientific and Medical Evidence About How the Water at Camp Lejeune Got Contaminated
In the early 1980s, the Camp Lejeune water supply underground storage tanks were found to be contaminated with the volatile organic compounds trichloroethylene (TCE) and perchloroethylene (PCE).
The water at Camp Lejeune was supplied by the Tarawa Terrace Treatment Plant and Hadnot Point Treatment Plant, which served United States Marine Corps housing, barracks for unmarried military service members and family members, health care offices, schools, and recreational areas.
The Hadnot Point water system also served the base hospital and an industrial area and supplied water to housing on the Holcomb Boulevard water system (full-time until 1972 and periodically thereafter).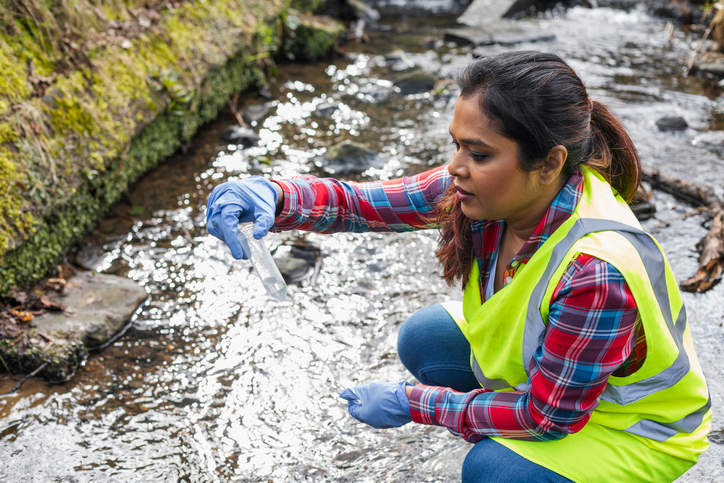 What Chemicals Were Found in the Water at Camp Lejeune?
The water supply at Camp Lejeune from the 1950s to the 1980s was contaminated with two specific harmful chemicals: Perchloroethylene (PCE) and Trichloroethylene (TCE). Each of these toxic chemicals was found at extremely high levels in two separate Camp Lejeune water treatment plants servicing the base, the Hadnot Point treatment plant and the Tarawa Terrace water plant.
The TCE contamination at Camp Lejeune occurred in the Hadnot Point water treatment facility in North Carolina. TCE is an odorless, colorless liquid chemical that is used for a variety of industrial purposes. For decades, TCE was commonly used by the U.S. military as a solvent and degreaser for the cleaning of large metal weapons and equipment. TCE is also used to make refrigerants.
The federal law for the maximum safe level of vinyl chloride in drinking water is 5 parts per billion (ppb). The Camp Lejeune water supply systems from the Hadnot Point plant were found to contain TCE levels as high as 1,400 ppb. The TCE contamination at the Hadnot Point plant occurred from 1953 to 1985.
The PCE contamination was found in the Tarawa Terrance water treatment plant at Camp Lejeune in North Carolina. PCE is a clear liquid with a mild odor that is primarily used as a fabric solvent in the commercial dry-cleaning industry. The contamination at the Tarawa plant was traced to ABC One-Hour Cleaners, a nearby dry-cleaning business.
For drinking water, the EPA Disease Registry has set the maximum safe level for PCE health conditions at 5 ppb. The water from the Tarawa treatment plant going to Camp Lejeune was found to contain PCE levels as high as 215 ppb, 43 times the maximum safe limit.
It was eventually determined that the Camp Lejeune contamination existed from November 1957 to February 1985 when the supply wells were shut down, according to North Carolina Statute.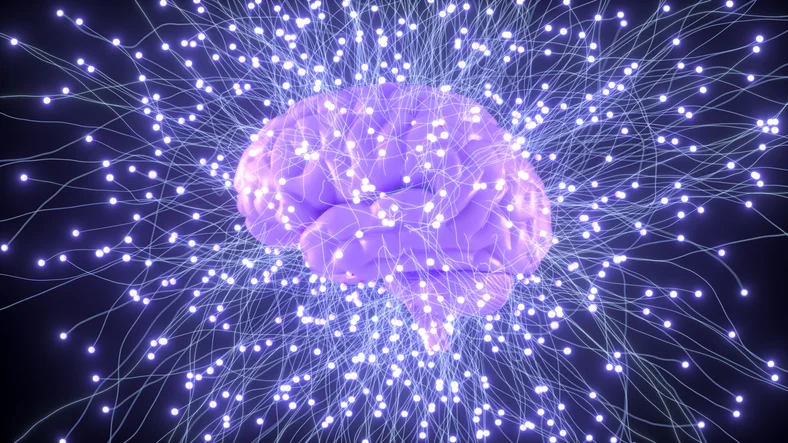 Neurobehavioral Effects Related to Camp Lejeune Water Contamination
The term "Camp Lejeune neurobehavioral effects" refers to conditions related to the relationship between the action of the nervous system and behaviors. This does not include neurologic disorders such as Alzheimer's and Parkinson's disease, although Parkinson's disease is presumptive.
Symptoms of neurobehavioral effects include headaches, lack of coordination, sensory disturbances, confusion, depression, tension, trouble concentrating, and alterations in neurobehavioral testing that indicate deficits in attention, reaction time, visuomotor coordination, motor function, digit symbol, and contrast sensitivity. It also includes some learning or behavioral disorders.
Related Article: Camp Lejeune Parkinson's Disease Lawsuit
Side Effects of Camp Lejeune Water Contamination
Studies have identified a link between exposure to toxic substances in contaminated drinking water at Camp Lejeune and severe, potentially deadly health effects including:
Ovarian cancer
Cervical cancer
Lung cancer
Liver disease
Birth defects
Camp Lejeune Justice Act
In May 2022, the U.S. House of Representatives passed a bill carving out an exception to the general rule that the United States government is not liable for injuries to Marine Corps service members.
The Camp Lejeune Justice Act of 2022 allows service members and military families to seek financial compensation for the injuries and illnesses they suffered as a result of contaminated water at Camp Lejeune in North Carolina.
If the Senate approves the Camp Lejeune Justice Act of 2022 and the President signs it into law, those who were exposed to drinking water at Camp Lejeune will be able to file a claim for damages in the Eastern District of North Carolina against the U.S. government.
Those eligible to file a claim for disability compensation under the Camp Lejeune Justice Act include Camp Lejeune residents who were exposed to Camp Lejeune drinking water for at least 30 days between August 1, 1953, and December 31, 1987.
Additionally, parties eligible for health care benefits and disability benefits will need to establish a connection between their illness or injuries and the Camp Lejeune water contamination.
In most cases, this will require the testimony of an expert medical witness who can explain to the judge or jury that your condition was caused, at least in part, by your exposure to the contaminated water at waste disposal sites.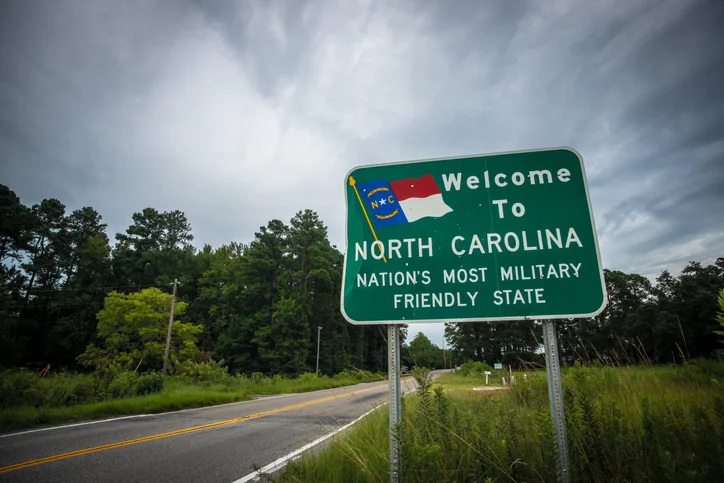 How is the Camp Lejeune Justice Act Different From Other Bills?
In 2012, Congress passed H.R.1627 - Honoring America's Veterans and Caring for Camp Lejeune Families Act, which granted some benefits to those who developed kidney cancer, bladder cancer, liver cancer, had a child with birth defects, or who suffered other health effects.
This bill would provide health care benefits to a family member, not Veterans Administration compensation benefits.
Under the new law, a veteran would be able to secure health care benefits and VA compensation benefits.
Then, in 2017, Congress passed an additional statute that granted more benefits and expanded upon the conditions associated with exposure at the base.
The new law is different than previous bills in that it does not only provide health care or disability benefits, it provides a legal route for affected individuals to seek compensation for their exposure-related medical issues.
Everyone Harmed Will Be Covered
The new law prohibits the U.S. government from asserting specified immunity from litigation in response to a lawsuit regarding the contaminated water.
The Camp Lejeune Lawsuit will cover all former active-duty personnel, reserve, and National Guard members who spent at least 30 consecutive days at Camp Lejeune within those 34 years, along with their family members. Eligible injuries include liver cancer, kidney cancer, birth defects, and other health conditions linked to contaminated water.
The CDC has estimated that almost 900,000 veterans, family members, and nearby civilians were potentially exposed to the unsafe water at Camp Lejeune, linked to various sources, including nearby industrial spills, underground storage tanks, and an off-base dry cleaning facility.
Although problems had been suspected for a while, it wasn't until the early 1980s that water testing uncovered the culprits causing the contamination, thus delaying the Camp Lejeune litigation.
Related Article: Illnesses Caused by Camp Lejeune Water Contamination
Has a Class Action Been Filed Over Water Contamination at Camp Lejeune?
There is not currently a Camp Lejeune class action lawsuit because such a lawsuit would be dismissed since the U.S. Senate has not yet passed the House bill for the Camp Lejeune Justice Act of 2022.  However, the Senate is expected to pass the bill.
When the Senate passes the bill, Camp Lejeune victims can expect several lawsuits to be filed in U.S. District Court in North Carolina. There will be an effort to consolidate those cases in a new MDL Camp Lejeune lawsuit.  The MDL Panel that decides these things will almost certainly grant the request for an MDL class action lawsuit.
In this case, federal law may very well support the effort because consolidation of all water contamination lawsuits at Camp Lejeune will make it cheaper to put this litigation together (and easier to reach a global settlement compensation deal when the time is right).
How Do I File a Claim Over Camp Lejeune Water Contamination?
If the Senate passes the Camp Lejeune Justice Act, military service victims who meet the above qualifying criteria will be able to pursue their Camp Lejeune claims by filing a toxic tort lawsuit in the U.S. District Court for the Eastern District of North Carolina.
Do I Qualify for a Camp Lejeune Water Contamination Lawsuit?
To file a lawsuit with Camp Lejeune lawyers, potential clients (PC) must be one of the following:
A veteran, reservist, guardsman ("VRG"), or their legal representative
The spouse of a VRG
The ex-spouse of a VRG (certain conditions apply)
The biological child of a VRG (alive at the time)
The biological child of a VRG (in utero at the time)
The stepchild of a VRG
The legal dependent of a VRG (living with him/her at the time)
Civilian contractor (who worked on base at the time)
PC must have lived or worked on base at Camp Lejeune for a minimum of 30 consecutive days during the period beginning August 1, 1953, and ending December 31, 1987.
PC must have been exposed to the water at Camp Lejeune that was supplied by the United States or on its behalf.
PC must have been diagnosed with one of the following diseases* after having lived or worked at Camp Lejeune for a minimum of 30 consecutive days during the above-mentioned dates: Adult Leukemia* Aplastic Anemia* Bladder Cancer* Breast Cancer Esophageal Cancer Female Infertility Hepatic Steatosis Kidney Cancer* Liver Cancer*
Related Articles:
See the other toxic tort lawsuits we've taken on.
Did the Veterans Administration Deny You Benefits for Your Health Conditions?
If the Veterans Administration denied you or a family member benefits on your medical malpractice claim, the law offices of Schmidt & Clark, LLP may be able to help you obtain your Camp Lejeune VA benefits.  Our lawyers are currently offering free consultations for veterans seeking assistance with their appeals over Camp Lejeune contamination. Reach out to the Camp Lejeune Lawyers at Schmidt & Clark, LLP, today at (886) 588-0600 to learn more.
Camp Lejeune Lawsuit Settlement Information
It is currently difficult to estimate what the typical settlement amount would be for a Camp Lejeune Lawsuit. However, some have predicted that these settlements could be well over $1 million or as little as $25,000. The Camp Lejeune settlement amounts will depend on the severity of your illness, medical condition, or other injury. In all likelihood, plaintiffs who were diagnosed with cancer, adult leukemia, kidney cancer, liver cancer, or Parkinson's disease will be offered greater settlement compensation than those who developed less severe medical problems resulting from contaminated water.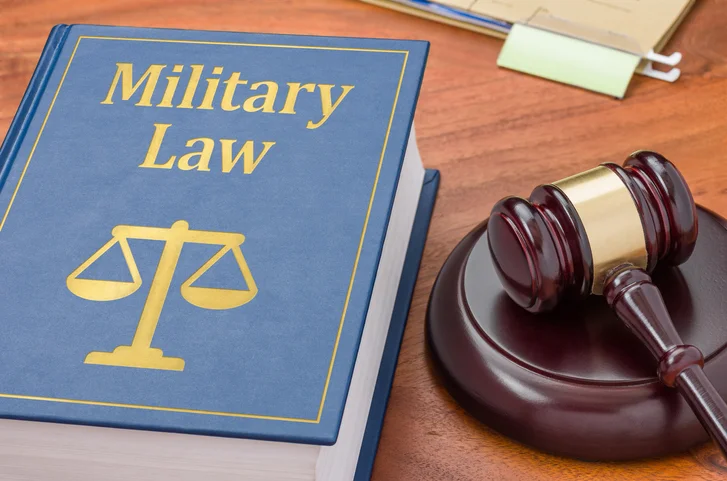 Get a Free Camp Lejeune Lawsuit Evaluation With Our Lawyers
The Toxic Tort Litigation Group at Schmidt & Clark, LLP law firm is an experienced team of trial attorneys that focus exclusively on the representation of Camp Lejeune Victims in Camp Lejeune Contamination Lawsuits in district court. Our Camp Lejeune attorneys are handling contaminated water cases in all 50 states to help everyone involved receive a suitable Camp Lejeune settlement.
Again, if you or someone you know lived or worked at Camp Lejeune between 1957 and 1987 and suffered a disease such as cancer or another illness from contaminated water, you should contact Schmidt & Clark immediately for a free case consultation about your legal options. Service members may be entitled to compensation by filing a Camp Lejeune Lawsuit and a personal injury lawyer can help.