Free Confidential Case Review
Have you or a loved one suffered a personal injury in an oil field accident in California? If so, you should contact our accident attorneys immediately. You may be entitled to a financial award and an oil field injury lawyer can help.
The legal team of injury lawyers at Schmidt & Clark, LLP is dedicated to protecting the rights of injured oil rig workers and is one of the only firms with knowledge of maritime law willing to pursue justice in these practice areas throughout the entire United States.
California Oil and Gas Industry Statistics
According to a 2014 report by the U.S. Centers for Disease Control and Prevention (CDC), at least 2 of the 43 deaths that occurred nationally in the oil and gas industry in 2014 occurred in California. This is a number that could have been reduced to zero if the employers had made the oil fields a safer place for their oil field workers.
Statistics point to the fact that oil field accidents and serious injuries often occur due to faulty land transportation accidents. If land transportation is proving to be extremely dangerous for workers in the oil and gas industry, then measures need to be taken by the oil companies to ensure that fewer oil field accidents occur in this area of work.
If you happen to sustain an oil field injury or someone you know has been injured or killed while working on an oil field in California, we encourage you to speak with an oilfield accident attorney about your rights to pursue compensation for medical expenses. Workers' compensation might not be the best route for you to take depending on specific situations, so it is encouraged that you talk to our law offices if your oil field injury was caused by the negligence of someone else.
Related Article: Oil Field Accident Lawsuit Update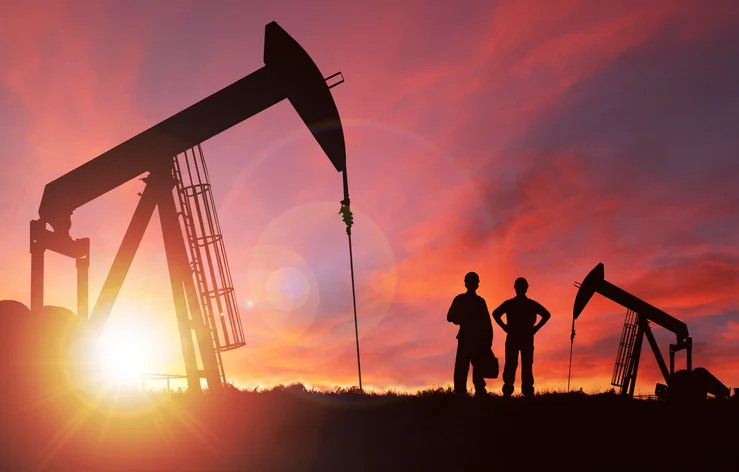 Common Causes of Accidents in Oilfield Workers
If safety is not a top priority on the job, oil field work can quickly become one of the most dangerous jobs in the country. Between 2013-2014, the wrongful death claim rate in this profession rose 27% with 142 deaths nationwide during that time period. This, in fact, was the highest fatality rate of all professions at that time.
There are many scenarios that can cause oilfield accidents, including:
1. Fires and Explosions in the Oil Industry
Fires and explosions are the most common oilfield accident that occurs in the oil industry. While drilling, combustible gases, and hazardous substances can escape holes, react with the air, and potentially cause explosions, serious burns, and brain injuries can be suffered by workers involved. Cutting and welding is also common practice in the oil industry. When welding happens close to these combustible materials, fires and explosions can occur.
Related Articles:
2. Falls
Falling objects are a common cause of oilfield accidents in the oil industry. They are most common in elevated oil rig areas where workers can fall from platforms to the hard ground below and in some cases the ocean. These oilfield accidents are very dangerous, but many of them can be prevented if proper safety recommendations are followed.
3. Electrocution
Chemicals and water are great conductors of electricity, and both are found on an oil rig. When they are present and safety rules are left unchanged, they can make the simplest of tasks on oil rigs such as changing a light bulb very risky. Workers should always wear electrical insulators to avoid electrocution and perform regular safety inspections of hot equipment to avoid electric shock, mild burns, nerve damage, permanent disfigurement, or other serious injuries.
4. Being Struck by Heavy Objects
Oil workers are constantly at risk of being struck by a falling object while on the job site. Instances of rotary cables, pipes, chains, and high-pressure hoses striking workers are not uncommon.
5. Becoming Caught in Machinery
An oil field worker's clothing and limbs are almost always at risk of getting caught in heavy machinery while on the job. Personal injury involving spinning chains, rotary tables, and pipes can all cause a worker's limbs to become trapped and cause severe damage. Workers should always be aware of their surroundings to avoid personal injury.
6. Rig Collapses and Failures
An oil rig can collapse when it is carrying more weight than it is designed to carry. Collapses also occur when proper maintenance is not upheld or faulty equipment is used. Any mechanical issue that stems from improper upkeep and maintenance greatly increases the chances of personal injuries and an oil rig death fatality rate.
7. Dangerous Chemicals
Oil rigs often encounter harmful chemicals that are hard to detect such as hydrogen sulfide. The long-term effects of exposure to harmful chemicals like these often include respiratory paralysis, irregular heartbeats, burns, and death. It is important that workers follow safety rules to prevent chemical exposure such as wearing the proper gas mask.
Related Article: What Makes Oil Field Jobs Dangerous?
Workers' Rights and Employer Liability for Oil Field Accident
After 3 major catastrophes in April 2010 – the BP Gulf Coast oil rig explosion, the Tesoro refinery explosion, and the Upper Big Branch mining disaster – organizations such as the U.S. Occupational Safety Administration (OSHA) and the U.S. Centers for Disease Control and Prevention (CDC) began to investigate the lack of company safety rules and the push for production over worker safety.
While administration efforts have improved employee safety (since 1970, occupational accidents and death rates have fallen by 50%), the expanding rights of workers to act in their own best interests is critical to help keep oil field workers safe and healthy.
If you've sustained injuries or a loved one has died during work in an oil field in California, visit an attorney to discuss your rights. Workers' comp may not be the best course of action if someone else's negligence contributed to or caused your incident. In these cases, a lawsuit against your employer can lead to compensation for your medical bills, lost wages, disabilities, pain and suffering, and emotional distress.
Related Article:
What to do After Oil Field Accidents
An oil field accident or explosion can be a jarring and traumatic event so it is perfectly understandable if you are unsure of what to do afterward. However, there are some steps that you need to take to ensure your safety and increase the chances of a successful claim seeking compensation / lost wages for your injuries.
Notify your supervisor about the accident – If you do not contact your supervisor about the oil field accident as soon as possible, then you could get fired and you could be ineligible for workers' compensation later on. When you tell your supervisor about the accident, be as detailed and thorough as possible. Even if you were only slightly injured, be sure to let them know because those minor injuries could eventually become worse.
Seek medical attention – Oil field or oil rig injuries can be very serious, and even lead to death. This is why it is important that you get medical attention for even the most minor of injuries after an accident. This is also why it is important that you keep a safety record of those injuries as they could be very important when filing a personal injury lawsuit seeking compensation for the oilfield accident.
Hire an experienced oilfield accident attorney – Make sure to do this before signing any paperwork, making any statements, or accepting any settlement offers from your employer. Your lawyer will lead you to evaluate what your settlement claim is really worth so that you receive the compensation that you deserve for your oil field accident.

Get a Free Lawsuit Evaluation With Our California Oil Rig Injury Attorneys
The accident attorneys at Schmidt & Clark, LLP have experience dealing with the rights of the American oil and gas worker, and we are one of the only firms willing to handle oil field injuries throughout the entire United States.
Again, if you or a loved one has been seriously injured in an oilfield accident, you should contact our oil field accident lawyers immediately by using the form below or calling our law firm toll-free 24 hrs/day by dialing (866) 588-0600 to schedule a free consultation and legal options.
Clients may be able to recover compensation for medical bills from an oil company in a lawsuit and an oil field injury lawyer can help.