Free Atripla Lawsuit Consultation
If you or another loved one was injured by Atripla HIV treatment, you should contact our dangerous drugs law firm immediately.
You may be entitled to file an Atripla Lawsuit and we can help. Please click the button below for a Free Consultation or call us toll-free 24 hrs/day for legal advice by dialing (866) 588-0600.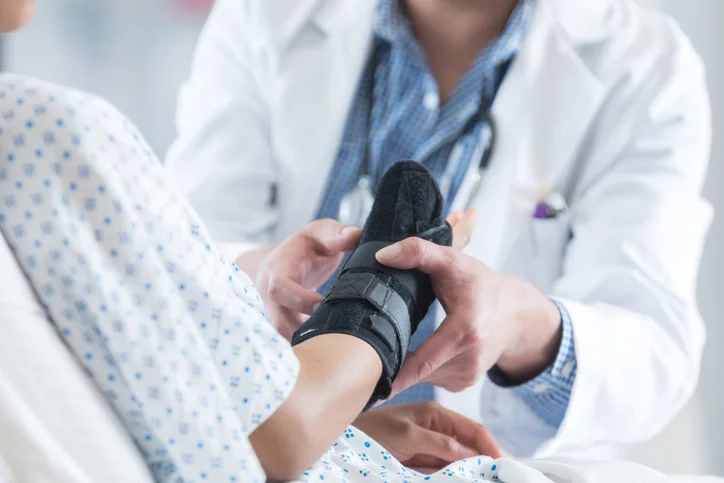 What is Atripla?
Atripla (generic:efavirenz / tenofovir disoproxil fumarate TDF) is a dangerous drug that treats human immunodeficiency virus (HIV), the infection that causes acquired immunodeficiency syndrome (AIDS). It doesn't cure HIV or AIDS, but instead may slow the disease's progress and prolong life. Atripla is manufactured by Gilead Sciences, and was approved by the U.S. Food and Drug Administration (FDA) in July 2006.
What's the Problem with HIV Medications?
Pending lawsuits allege that the TDF medication tenofovir disoproxil fumarate, the active ingredient in Atripla, contributes to kidney problems and bone demineralization due to compromised bone density, which has led to serious side effects in some patients.
Atripla Side Effects
Health complications linked to Atripla include:
Bone injuries
Bone demineralization
Bone loss
Bone fractures
Severe bone loss
Osteopenia
Osteoporosis
Acute renal failure
Declining kidney function
Kidney damage
Kidney toxicity
Chronic kidney disease (CKD)
Kidney failure (renal failure)
Liver problems
Lactic acidosis
And more
What are TDF Medications?
Atripla is an antiretroviral drug that is marketed as a safer HIV drug which belongs to a group of highly toxic TDF medications known as NRTIs (nucleoside reverse transcriptase inhibitors). NRTI drugs work by blocking a specific enzyme called reverse transcriptase (RT). The RT enzyme helps certain types of cells copy their DNA and replicate themselves through a process called reverse transcription.
Retroviruses such as HIV (human immunodeficiency virus) utilize the RT enzyme in their early stages to duplicate and fuel progression and expansion of the virus inside the body. TDF drug doesn't kill the virus so it cannot cure HIV/AIDS.
However, by blocking the RT enzyme, Atripla is a safer drug by effectively preventing the HIV virus cells from multiplying. When used in combination with other drugs, TDF can not only stop HIV from growing but actually reduce the amount of HIV in the system.
TDF was developed and patented by Gilead Sciences Inc. In 2001, the U.S. Food and Drug Administration (FDA) approved TDF for use in the treatment of HIV infection. Atripla was a groundbreaking drug and soon after its release, hundreds of thousands of people living with HIV-1 were using it to manage their condition. If left untreated, HIV can literally destroy the body's immune system and be fatal. Viread drastically changed the outlook and prognosis for countless HIV patients.
Unfortunately, the amazing benefits of Atripla came with a fairly heavy price tag. Medical records indicate that TDF is not easily absorbed into the body. As a result, users must take very high doses of the drug in order for it to have any effect.
This meant that Atripla had a long list of potential side effects including problems with the kidneys and loss of bone density. A number of studies have now confirmed that continued use of Viread can cause acute kidney failure, cancer, and osteoporosis and the incidence rate of these side effects is alarmingly high.
Which Other HIV Drugs Contain Tenofovir?
In addition to Atripla, other HIV Medications that contain tenofovir include:
Has Atripla Been Recalled?
No. Despite the risk of serious side effects from Atripla and tenofovir, no recall has been issued for it or any other HIV medication in its class. However, in Oct. 2018, the U.S. Department of Health and Human Services (DHHS) downgraded Atripla [1] from a "recommended" regimen to an "alternative" regimen for people just beginning antiretroviral therapy (ART).
Chronic Kidney Disease Symptoms
Decreased urine output, although occasionally urine output remains normal
Fluid retention, causing swelling in your legs, ankles or feet
Shortness of breath
Fatigue
Confusion
Nausea
Weakness
Irregular heartbeat
Chest pain or pressure
Abdominal pain
Seizures or coma in severe cases
AIDS Healthcare Foundation Files Atripla Class Action Lawsuit Over Kidney Injuries
AIDS Health Foundation (AHF), the largest global AIDS organization, helped file a class action lawsuit against drug companies on behalf of Devin Martinez, Ricardo Wohler and others who purchased Truvada and other TDF drugs in May 2018.
This California lawsuit is separate from the individual personal injury lawsuits filed by people who suffered injuries from TDF, but it deals with similar issues.
According to the complaint, Gilead Sciences misrepresented TDF's safety profile as early as 2001. The FDA even reprimanded Gilead Sciences in 2002 and 2003 for claiming the drug had no toxicities and would not cause bone or kidney damage, but the company continued to downplay the risks.
Allegations against Gilead Sciences in the class action include:
Failing to disclose that TDF had significant risk for toxicity and bone and kidney damage
Failed to warn consumers of the kidney, bone risks and minor trauma in all patients, not just those with preexisting kidney and bone problems
Gilead Sciences misrepresented the risks and benefits of its TDF drugs to sell them
Can I File an Atripla Lawsuit?
Only a qualified attorney can determine whether you are eligible to file a lawsuit against Gilead Sciences, the maker of Atripla, which is why we are currently offering free case evaluations. Simply fill out the confidential evaluation form below to contact our law firm now.
Most cases involving pharmaceuticals allege that a drug was sold with design, manufacturing, and/or marketing defects, which typically refers to a company's failure to warn of a certain side effect. In the case of Atripla, our attorneys suspect that patients may be able to take legal action in light of claims that Gilead Sciences failed to adequately warn doctors and patients about the risk of kidney damage and bone problems.
How Can Filing a Lawsuit Help Me?
By filing a lawsuit against the maker of HIV drugs, you may be entitled to collect legal compensation for all current and future medical expenses related to the treatment of your personal injury, as well as for damages for pain and suffering. Additionally, filing a lawsuit can help hold the drug manufacturer accountable for releasing an allegedly defective drug into the marketplace, and to discourage other pharmaceutical companies from engaging in similar conduct.
See the other related dangerous drugs lawsuits our team is taking on.
Get a Free Atripla Lawsuit Evaluation With Our Lawyers
The Pharmaceutical Litigation Group at our law firm is an experienced team of trial lawyers that focus on the representation of plaintiffs in Atripla lawsuits. We are handling individual litigation nationwide and currently accepting new kidney injuries and bone fracture cases in all 50 states.
Free Atripla Lawsuit Evaluation: Again, if you were harmed by the side effects of Atripla, you should contact our law firm immediately. You may be entitled to a settlement by filing a suit for medical bills and we can help.