Update: 3M Faces Billions in Liabilities Over Defective Earplugs
More than 100,000 U.S. military veterans have filed lawsuits against Minnesota-based 3M over hearing damage linked to allegedly defective military earplugs. The company faces billions of dollars in potential costs from a global settlement or trials after soldiers claimed they returned from war with hearing damage due to the earplugs, which the government purchased for around $7.63 a pair.
3M began court-ordered negotiations in July 2022 with lawyers representing soldiers who used the earplugs. The lawsuits are affecting 3M shares and signal a warning to other companies that liability risks may outweigh the gains from manufacturing similar protective products.
Earplug cases from across the country, involving dozens of lawyers, have been consolidated into an MDL in Florida. There are now at least 107,000 active cases and an additional 127,000 cases that could move over to the active list if filing fees are paid and other steps are taken.
3M argues that the earplugs work when soldiers are given proper training and use them as designed. The company also claimed it has legal protection known as a federal government contractor defense, meaning that a supplier can't be held liable for manufacturing a product that the government requested.
Soldiers are given a hearing exam when they first join the military and annual exams afterward, which allows their hearing damage to be documented. At issue in the cases is whether soldiers' hearing issues are due to allegedly faulty earplugs, not wearing them enough, or something else entirely.
The complaints began being filed after 3M settled a case with the Justice Department. In July 2018, 3M paid $9.1 million in punitive damages to the U.S. government to resolve allegations that it knowingly sold the earplugs to the military without disclosing defects. 3M denied any wrongdoing or liability.
3M in early 2022 appealed the ruling of a judge in Florida who stated that the contractor defense doesn't apply because the military didn't offer reasonably precise specifications for the product. The U.S. Chamber of Commerce has supported 3M's appeal, saying that weakening of the contractor defense could deter companies from making products for the military.
What's the Problem?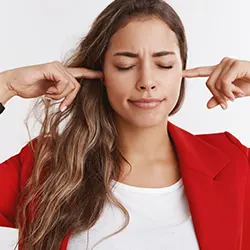 3M sold its Combat Arms Earplugs (CAEv2) to the Defense Logistics Agency without warning about defects that decreased the products' actual effectiveness, according to allegations brought through the False Claims Act Case.
Manufactured by Aearo Technologies, 3M Earplugs were standard issued to U.S. active duty military personnel deployed to Iraq and Afghanistan from 2003 to 2015, according to Stripes.
The earplugs, which were designed to offer 2 levels of ear protection depending on the user's needs, were manufactured too short at the stem, which didn't allow the plugs to go deep enough into the ear, according to the suit.
The complaint further alleged that 3M earplugs allowed ''damaging sounds to enter the ear canal.''
In July 2018, 3M agreed to pay a global settlement of $9.1 million to the U.S. government for selling the defective earplugs to the military.
"Government contractors who seek to profit at the expense of our military will face appropriate consequences," said Chad Readler, Acting Assistant Attorney General of the U.S. Justice Department's Civil Division.
Although the 3M earplug lawsuit has been resolved, all claims within the global settlement will end as allegations only, as 3M has admitted no liability in the case.
Military Veterans Affairs Report Hearing Loss: CBS Report
According to a CBS News report [1], military veterans across the U.S. who used 3M Earplugs have complained of problems including tinnitus, permanently lost hearing, and the need for a hearing aid.
These hearing impairment problems can be debilitating and may prevent a person from being able to earn a living and enjoy life as he or she did before, the report found.
As a result, these problems can lead to anxiety and emotional distress.
CBS News spoke with military personnel who deployed in Afghanistan and Iraq, where they were near small arms, heavy artillery, and rockets.
Until the 3M settlement, the personnel believed their lost hearing and tinnitus were normal consequences of their service.
Joseph Junk and David Hendersen served in the U.S. military for 3 and 6 years, respectively. Junk said he became a military veteran as part of family tradition and Hendersen felt a duty to military service after 9/11.
They both relied on 3M earplugs to protect them from losing hearing in training and combat.
"We were told these devices are gonna save our hearing and that's what we did. We used them," Henderson said. So did Junk. "I mean, the basic expectation is that you can rely on your training and your equipment … Everybody was just under the impression that these particular earplugs were doing their job."
"We've just been told that, 'This is the equipment you get and it's the best out there. It's gonna save you from hearing loss and tinnitus,' Junk said. "Later on, we found out that it didn't protect our hearing that much at all."
Junk and Hendersen have filed a civil earplug lawsuit against 3M, claiming the company "did not adequately warn of the defects or adequately warn how to wear the earplugs."
"From what I remember, guys would put them in and, like, they had bigger ear canals so it would go all the way in and sort of get stuck in there or you had guys that would put them in and still be able to hear everything," Hendersen recalled. "But you have so many other things to worry about you know, particular to safety or your … physical well-being."
With their lives on the line daily, the hearing was close to the bottom of the list in terms of things for service members to worry about.
Both Junk and Hendersen claim to suffer significant loss of hearing and tinnitus. Junk said the second he stops hearing sounds when it's quiet, is when the ringing gets loudest.
"What is quiet? What's peace? I know for me, I don't have it. All I hear is ringing if there's no loud noise around me," he said. "If I do not have loud noise around me, it's maddening. It is torture."
Florida Jury Awards Soldier $1.7 Million Settlement Compensation in 3M Earplug Lawsuit
A federal jury in Pensacola, Florida, has awarded $1.7 million to former soldier Lloyd Baker in the latest 3M Earplug lawsuit to reach the mass tort settlement phase, according to the Star Tribune [2].
The jury ruled in favor of Baker, of Wyoming, on his "failure to warn" claim about the hearing protection earplugs' risks, holding 3M 62% liable for Baker's hearing damage and Baker himself 38% liable, meaning he will receive closer to $1.1 million.
Baker is just one of more than 230,000 military active duty and civilian government employees who have sued 3M over partially lost hearing and tinnitus claims from defective protective earplugs.
In the first trial in April, a jury awarded $7.1 million — mostly in punitive damages — to three veterans, including Army veteran Brandon Adkins. In the third trial in May, 3M prevailed when the proposed jury's instructions rejected the claims of the female bellwether plaintiff.
The average individual reasonable settlement amount per bellwether plaintiff — including the one who lost his case — is well over $1 million. Multiply that times the number of cases pending and 3M could be liable for punitive damages in the hundreds of billions of dollars, according to individual plaintiffs' attorneys.
At least 2 more earplug bellwether trials are already scheduled in Federal Court in Pensacola. The mass tort litigation involves the Earplugs Version 2 (CAEv2), which was sold to the military from 1999 to 2015.
The 3M earplug cases have been consolidated into an MDL, which is used in the federal court system for complex product liability litigation with many separate disability claims. MDLs commonly feature upcoming trials, which set a tone for resolving all 3M earplug claims. The less variance in the previous bellwether trials, the more likely an individual reasonable settlement amount.
3M became a giant in the military earplug market when it bought Aearo Technologies in 2008. The company maintains that the plugs were designed properly and were safe to use as directed.
Plaintiffs allege that 3M manufactured defective military earplugs that caused lost hearing and tinnitus to the wearer's ear.
Final 3M Bellwether Trial Ends With $77.5 Million Verdict
A federal jury in Florida awarded $77.5 million in damages, including $72.5 million in punitive damages, to a former soldier who filed a claim alleging that his lost hearing resulted from defective 3M Co. earplugs. The case is the 16th bellwether trial in multidistrict litigation against the company and may set the stage for other 3M lawsuits currently in the pipeline as well as those that have yet to be filed.
The first 3M lawsuit to proceed to trial involved three plaintiffs who contended that the company's earplugs caused their lost hearing. The bellwether trial ended in a $7.1 million verdict for the plaintiffs. 3M secured more favorable results in the second Bellwether trial when the jury did not find the company liable for the plaintiff's lost hearing.
In the third bellwether trial, the jury found the company over 60% responsible for the veteran's lost hearing and awarded the plaintiff $1.7 million in compensation. 3M was party to 16 previous bellwether trials, of which ten ended favorably for the plaintiffs and six in favor of 3M.
What is Tinnitus?
Tinnitus is characterized as intermittent or continuous ringing in the ears, according to the Mayo Clinic [3]. This is a common disability among veterans because of their exposure to extreme levels of sound including gunfire, aircraft, machinery, and explosions.
3M Dual-Ended earplugs were supposed to protect service members from these loud noises but were subsequently found to be ineffective, leaving military personnel vulnerable to tinnitus and hearing injury.
Many veterans who developed tinnitus have found that the condition may lead to other adverse complications such as difficulty concentrating and sleeping. Sadly, in most cases, tinnitus is permanent.
Tinnitus Symptoms
Tinnitus can cause loud noises in quiet surroundings that only the sufferer can hear which include:
Ringing
Hissing
Clicking
Buzzing
Roaring
Whistling
Hearing Loss
The 3M earplugs have also caused severe hearing impairment and hearing loss-related hearing injuries among U.S. armed forces. This condition is the third most prevalent health problem for people in the U.S. and a top medical records issue for military armed forces.
Hearing loss can be a devastating long-term or even permanent condition. Since lost hearing is often untreatable without the use of hearing aids, it is essential to follow the right prevention techniques for lost hearing.
Related: Hearing Loss Settlement Amounts
Symptoms of Permanent Hearing Loss
It can be hard to tell if you're losing your hearing. Other people may notice it before you do. Early signs of lost hearing include:
Difficulty hearing other people clearly and misunderstanding what they say, especially in noisy places
Asking people to repeat themselves
Listening to music or watching TV with the volume higher than other people need
Difficulty hearing on the phone
Finding it hard to keep up with a conversation
Feeling tired or stressed from having to concentrate while listening
These problems are often caused by hearing loss which can happen as you get older.
This is permanent, but treatments such as hearing aids can help.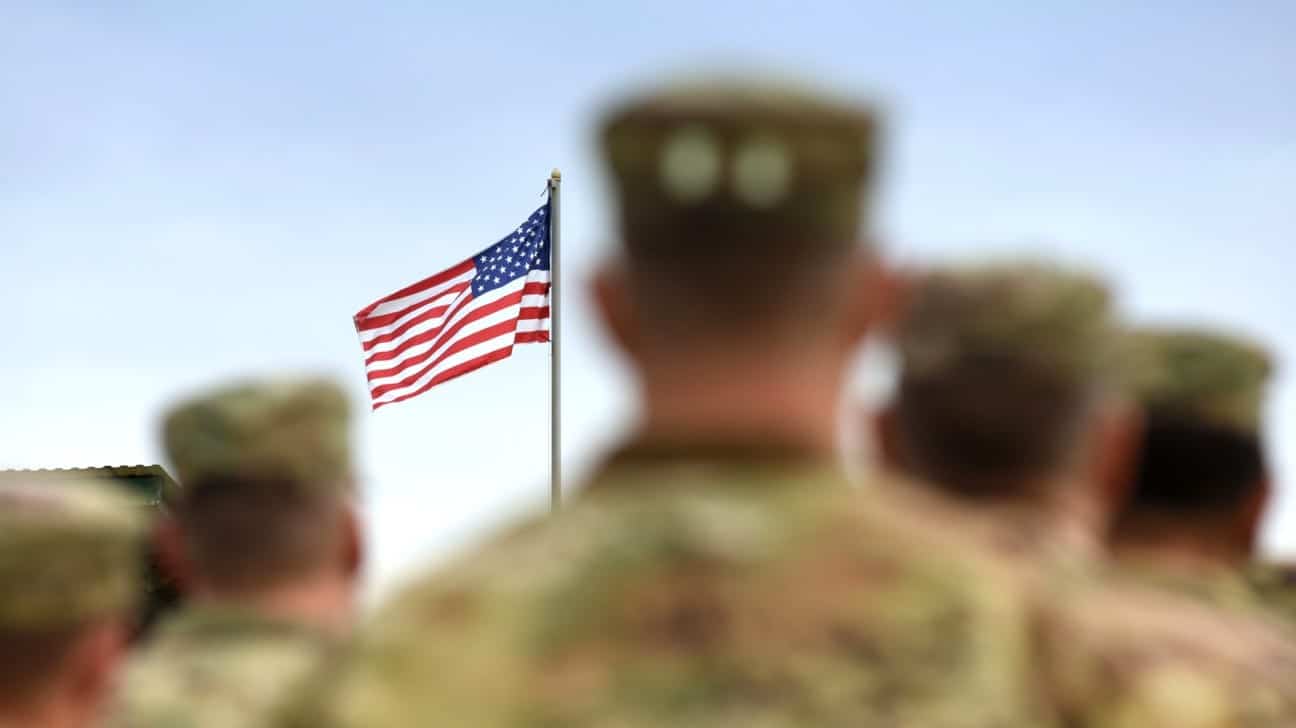 3M Earplug Bellwether Trial Results
There are more than 200,000 pending cases against 3M Company involving alleged defects in the company's Combat Arms earplugs. Around 20 of these cases have been selected for bellwether trials. Each side (plaintiffs & defendants) take turns selecting individual cases for bellwether cases.
If a bellwether case is a "plaintiff pick" it is going to be a very strong case that the plaintiffs are more likely to win. By contrast, "defense pick" cases are going to be weak claims that the plaintiffs failed. Some of the bellwether cases are selected by the federal judge Rogers. The cases picked by the judge are middle-of-the-road claims that are not overly favorable to either side.
To date, there have been 5 bellwether trial rounds. The plaintiffs have won 3 rounds and 3M has one 2. Looking at the results by round is somewhat misleading, however, because the first trial included 3 plaintiffs (one defense pick, one plaintiff failed, and one Northern district court judge pick). Looking at the bellwether "scorecard" by individual plaintiffs gives a more accurate picture of where we stand.
As shown in the chart below, 4 of 6 bellwether plaintiffs have won verdicts in their case against 3M. The only 2 losses have been in "defense pick" cases. 2 other defense pick cases have resulted in a defense verdict.
PLAINTIFF selection bias result:
Luke Estes Pro-Plaintiff $2,450,000
Lewis Keefer Neutral $2,420,000
Stephen Hacker Pro-Defendant $2,260,000
Dustin McCombs Pro-Defendant LOST
Lloyd Baker Pro-Plaintiff $1,100,000
Brandon Atkins Pro-Defendant $8,200,000
Michelle Blum Pro-Defendant LOST
3M Hearing Protection Whistleblower Lawsuit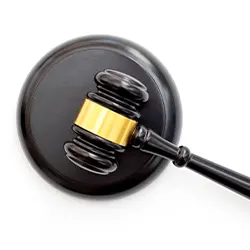 The wave of veterans' claims against 3M came after the company settled a whistleblower suit in 2018.
The suit was filed by rival earplug maker Moldex-Metric on the U.S. government's behalf, after an inquiry by the Army Criminal Investigation Command.
The suit claimed Aearo knew about "dangerous design defects" in its earplugs in 2000.
In a 2018 report, the Army concluded that had the government known about tests Aearo conducted in 2000, it might not have purchased the 3M earplugs.
In the whistleblower settlement discussion, 3M paid $9.1 million but denied all claims and did not admit liability.
Ohio Army Vet Sues 3M For Defective Earplugs
A retired U.S. Army sergeant from Toledo, Ohio, has filed a products liability lawsuit against the 3M Company for providing the military with defective earplugs for at least 12 years, according to NBC 24 [4].
Since using the product, Plaintiff Tim LeDoux has suffered hearing damage for more than a decade, according to the suit.
"It's a light ringing," LeDoux said. "As we're talking right now, users' ears ring. It'll never go away. I'll never know what it's like to have true peace or silence."
Ex-Marine Sues 3M for Selling Defective Earplugs to Military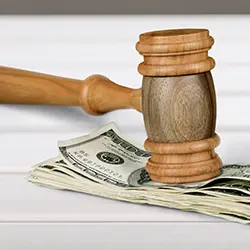 Plaintiff Kevin Doyle was issued 3M Combat Arms Earplugs while he was deployed overseas in the Army, according to NationofChange [5].
In 2014, Doyle was diagnosed with bilateral tinnitus and lost hearing in his right ear. Before he joined the military, Doyle had no history of ear problems or hearing loss.
"Based on the supposed technological design and qualities of the Combat Arms Earplugs, (Defendants won) a series of Indefinite-Quantity Contracts (ICQs) to be the exclusive supplier of selective attenuation earplugs to the U.S. military between 2003 and 2012," the complaint states. "To win these ICQs Defendants represented that the Combat Arms Earplugs would meet specific performance criteria established by the U.S. Government as a prerequisite for bidding on the IQC for earplugs."
The lawsuit alleges that 3M and Aearo knew the earplugs were defective and falsified test results to acquire the contract with the U.S. military.
Judge Rogers Orders Mediation Talks in 3M Earplugs Litigation
To prevent district courts from being overwhelmed with 3M military earplug cases, Judge Rogers has ordered 3M and plaintiffs' attorneys to begin mediation talks next month.
The order, issued June 10, 2022, by Judge Rogers ruled that the MDL is at a "critical juncture." After 16 bellwether cases involving 19 plaintiffs have been tried, Judge Rogers implied that all the necessary evidence has been presented to predict the outcome of future litigation.
"At this stage, there can be no reasonable dispute that the litigants in this MDL have more data points about individual claims, and the broader whole, than any other litigants in the country," Judge Rodgers wrote, adding that district courts will be burdened by the ongoing litigation if no settlement is reached, with over 230,000 cases with hearing damage claims still outstanding.
Nearly 300,000 plaintiffs, mostly U.S. military veterans, filed lawsuits against 3M over the company's allegedly defective Combat Arms Earplug version 2 (CAEv2).
Under Judge Rodgers' previous orders, the second phase of the MDL would try 500 cases at a time, which would send approximately 2,500 cases to each of the 94 U.S. district courts.
"An enormous amount of time and resources will be required to accomplish this endeavor, not just from this court but from the entire federal judiciary," wrote Judge Rodgers, who appointed a dispute resolution attorney to help settle.
The parties in the 3M MDL must begin to meet by July 15, according to Judge Rodgers' order.
In the 16 completed bellwether cases, juries have found 3M 100% liable for hearing damage in nine cases, partly responsible in one case, and have cleared the company of liability in the remaining six cases. Juries have awarded 13 plaintiffs in the bellwether trials $300 million in damages.
Internal Documents Build a Case for Negligence by 3M
A presiding judge in one of the 3M earplug lawsuits has unsealed documents and depositions that call into question the company's safety efforts and sales tactics.
In a set of deposition records reviewed by Bloomberg Government, a 3M sales manager was asked if soldiers had a right to know that the earplugs were tested and rated for safety while they were being worn in a different configuration than the one service members were instructed to use.
The sales manager said that he "didn't believe so." The sales manager also admitted that he had never personally instructed any service member on the proper way to use the 3M earplug.
The depositions also undercut 3M's claim that the U.S. military knew about the problem with the 3M earplug from the start. In the depositions, 3M could not point to any document or call transcript which would indicate that any representative of the military had been informed.
In a deposition record seen by ABC 3 WEAR-TV, an executive from Aero is recorded as answering "yes" to the question: "Is that okay, to sell a product and conceal confidential or sensitive information where it will hurt our soldiers?"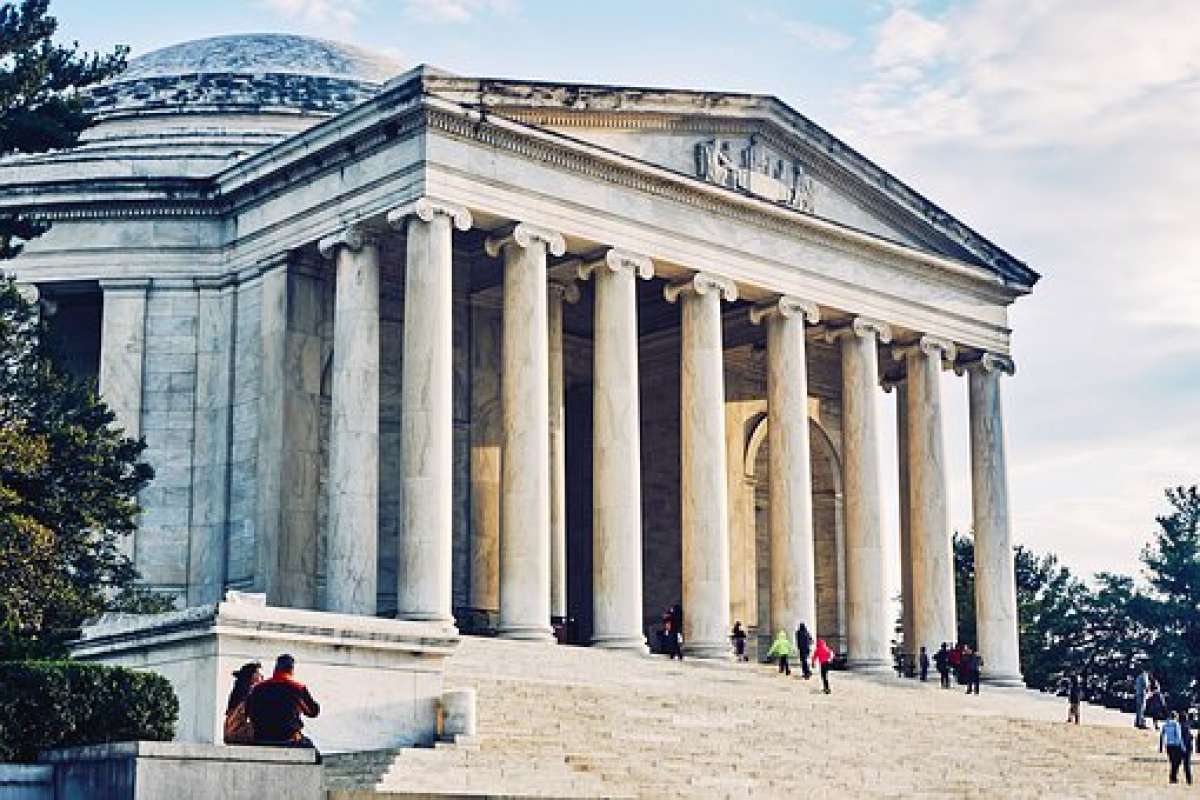 Plaintiff Seeks Consolidation of Federal 3M Earplug Lawsuits
After a group of law firms reached a $9.1 million settlement with the 3M Company to resolve allegations that it knowingly sold defective earplugs to the U.S. military, one filed a motion seeking consolidation of all such claims into a multidistrict litigation (MDL) for pretrial handling before one judge.
In the motion, which was filed on Jan. 25, Plaintiff requests the Northern District of Minnesota as the venue for the proposed MDL because 3M is headquartered there, and thus the relevant documents and witnesses are located nearby.
In the motion, Plaintiff requests the Northern District of Minnesota as the venue for the proposed MDL because 3M is headquartered there, and thus the relevant documents and witnesses are located nearby.
Consolidation in the Northern District is intended to streamline the litigation process and to "promote the just and efficient conduct of the actions," according to the motion.
The plaintiff who filed the motion requesting the MDL filed his suit on Jan. 24, alleging that:
3M and Aearo Technologies (which 3M purchased in 2008) manufactured and sold defective dual-ended earplugs;
Defendants knew about these defects before selling the 3M earplug to the military;
Defendants falsified test results to meet military standards and qualify for the lucrative government contract.
Moldex-Metric Inc., a firm that manufactures earplugs that compete with 3M Earplugs, filed a whistleblower lawsuit on behalf of the U.S. Government in May 2016, alleging that 3M made false statements regarding its dual-ended version 2 earplugs.
The company noted in the suit that the 3M earplug had likely caused thousands of soldiers to suffer major hearing loss and/or tinnitus and that the indirect cost to the public has been huge.
At the time the motion to consolidate was filed, at least 8 other 3M earplug lawsuits were pending in 4 districts. The complaints were filed on behalf of military personnel who allegedly suffered lost hearing and/or tinnitus as a result of wearing the 3M earplug.
What are 3M Earplug Lawsuits Alleging?
The claims against 3M state that their Combat Arms Earplugs did not function as intended, and were not long enough to be properly inserted into military veterans' ears.
Over time, the earplugs will loosen and be completely useless to the user, according to the 3m earplug lawsuits.
The complaints also allege that 3M and Aearo Technologies manipulated the test results of the earplugs to meet the U.S. government's required product standards.
These fraudulent activities and claims resulted in damages that 3M has to pay to the government in this settlement.
Damages include the monetary damages directly associated with the cost of the earplugs, as well as a substantial amount for ongoing medical expenses to help veterans who suffered hearing problems or tinnitus from the allegedly defective earplugs.
Can I File a Class Action Lawsuit?
Although Schmidt & Clark, LLP, is a nationally recognized class action firm, we have decided against this type of litigation when it comes to 3M Combat Earplugs.
Our product liability lawyers feel that if there is a successful resolution to these cases, individual suits, not class action lawsuit cases will be the best way to get reasonable settlement compensation payouts to our clients.
If you've been injured by 3M earplugs, our contingency fee personal injury lawyers know you've suffered emotionally and economically, and want to work with you personally to obtain the maximum settlement compensation payouts for medical bills and other damages caused by your injuries. Contact us today to learn more about your legal rights.
Related: How to Qualify for a 3M Earplug Suit?
3 Myths About 3M Earplug Lawsuits
Having the potential to be one of the biggest litigations in recent history, social media has exploded with information and misinformation about the case.
Here are 3 of the most common misconceptions:
1. The $9.1 Million will be Distributed Among the Injured Military Members – FALSE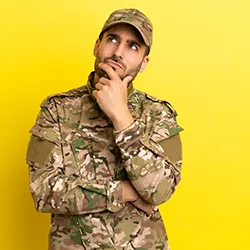 The $9.1 million settlement noted above was a False Claims Act settlement between 3M and the United States Government to resolve allegations that it knowingly sold the dual-ended earplugs to the U.S. Military without disclosing the defects.
The government filed suit against 3M alleging that as a government contractor, the company sold them defective combat earplugs and that the defect was not disclosed to the military.
The settlement from that lawsuit will go to the government and the whistleblower, but will not be distributed between the servicemen and women who were injured by the earplugs.
In the current litigation against 3M, veterans and active-duty members who used the combat earplugs and who were harmed as a result are suing 3M to recover for those injuries.
This lawsuit will not involve dividing up the $9.1 million, but rather each service member affected due to the earplugs has their case against 3M.
2. The Lawsuit Against 3M is Classified as a Class Action – FALSE
The current litigation is multidistrict litigation (MDL), which is when individual mass tort matters are consolidated to speed up the processing and information gathering.
Class action lawsuits are different from MDLs in several ways.
The most important difference is that in an MDL each plaintiff (here, the service members) will have their lawsuit against 3M.
In class action lawsuits, every plaintiff is involved in a single lawsuit.
As a plaintiff in an MDL case, you have more control over what happens.
MDLs exist and are designed to consolidate hundreds, sometimes thousands, of similar cases in front of one federal court for efficiency's sake.
3. If I Win a Settlement in this case I will Lose my VA Disability Benefits – FALSE
If you are a veteran receiving benefits, personal injury cases will not affect those benefits.
Benefits are given based on injury to the veteran and are not based on income or financial need.
Because it is not based on income, this will not stop or decrease your benefits, regardless of whether it is a lump sum or structured payout.
However, needs-based or income-based benefits could be affected.
Taking all three of the above things into account, you must speak with an attorney who is knowledgeable regarding MDLs and the 3M earplug litigation.
You may only have a limited time to file your claim against 3M.
Please call the law offices of Schmidt & Clark, LLP, with any questions about the earplugs lawsuit you may have or to start your free consultation by filling out the form at the bottom of this page.
How Much are Soldiers Getting for the 3M Earplug Lawsuit?
There aren't exact numbers on how many people had hearing impairments or developed tinnitus as a result of 3M's negligence. It's hard to say how much of the 3M earplug lawsuit payout affected veterans.
The 3M earplug lawsuit mentioned above ended up with a payout of 9.1 million dollars, not counting the more than 1 million that went to the "whistleblower." The settlement works out to short of $1,400 a day for millions of earplugs and millions of blown eardrums.
To date, thousands of 3M earplug lawsuits have been filed for the 3M settlement money for 3M lawsuits, but the whistleblower was the only one to have settled with the 3M earplug lawsuit payout.
How To Know if You Used Defective 3M Earplugs
The defective 3M combat earplugs that caused hearing damage and tinnitus were issued to U.S. military members from 2003 to 2015 to servicemen and women in both combat zones and during training. If you were around things like gunfire, artillery, explosions, other military arms, or other loud sounds, you should contact us to see what your options are.
Wars these earplugs were issued in include:
The Iraq War
War in Afghanistan
War in North-West Pakistan (part of War on Terror)
War in Somalia
Operation Ocean Shield in the Indian Ocean
American-led intervention in Libya (2011- part of Libyan Crisis)
American-led intervention in Iraq (2014 – 2017)
American-led intervention in Syria (2014 to present)
Yemeni Civil War (2015 to present)
American Intervention in Libya (2015 to present)
How Much Should I Pay a 3M Earplugs Lawyer?
When considering whether to file a 3M Earplugs Lawsuit, one of the first questions raised is often, "How much does it cost to hire a lawyer?"
Many factors go into the final answer to this question, but it's important to understand that hiring a lawyer costs you nothing initially. Attorney fees for 3M Earplug Litigation are arranged on a contingency fee basis, which means you pay nothing unless you win your case.
How Long Will a 3M Earplug Lawsuit Take?
While the discovery process may take years, individual trials can last for weeks or months. The first 3M bellwether trial, or a trial intended to gauge how the litigation is likely to proceed, took place in 2021. It now appears likely that a global settlement in the 3M earplug cases could take up to two to three years.
Related Articles:
See all related product liability lawsuits our lawyers covered so far.
Get a Free 3M Earplug Lawsuit Evaluation With Our Lawyers
The Product Liability Litigation Group at Schmidt & Clark, LLP, is an experienced team of plaintiffs' lawyers that focuses on the representation of plaintiffs in 3M Ear Plug lawsuits.
We are handling individual 3M earplug litigation nationwide and are currently accepting personal injury legal action in all 50 states.
Free 3M Earplug Lawsuit Evaluation: Again, if you suffered hearing damage, ear damage, or other side effects after using 3M earplugs, you should contact our law firm immediately using the contact form below. You may be entitled to financial compensation by filing a 3M Earplug Lawsuit and our mass tort law firm can help.
Attorney-Client Relationship: An attorney-client relationship is formed when a lawyer agrees to provide legal assistance to someone seeking the lawyer's services. The scope of the representation depends on the terms of the agreement. The lawyer may agree to undertake a specific matter for the client, in which case the relationship terminates once the matter is resolved. Alternatively, the lawyer may agree to represent someone for all matters of legal consequence that may arise, which creates an open-ended and ongoing attorney-client relationship.