Free Lawsuit Review
If you or a loved one was diagnosed with cancer after taking Zantac or other ranitidine heartburn medication, you should contact our Virginia Zantac lawyers immediately.
People with a cancer diagnosis after taking a Zantac medication may be entitled to compensation for medical expenses by filing a lawsuit and our Virginia Zantac Cancer Lawyers can help. Please click the button below for a Free Consultation or call an experienced attorney toll-free 24 hrs/day by dialing (866) 588-0600.
What is Zantac?
Zantac and its generic versions belong to a group of drugs called histamine-2 blockers. The drug works by reducing the amount of acid your stomach produces.
Zantac and ranitidine products have been used by prescription and over-the-counter to treat and prevent peptic ulcers in the stomach and intestines. The drug was also used to treat conditions in which the stomach produces too much acid, such as Zollinger-Ellison syndrome.
Zantac was also used to treat gastroesophageal reflux disease (GERD) and other conditions in which acid backs up from the stomach into the esophagus, causing acid reflux.
Related Article: Zantac Lawsuit Attorney
FDA Warning on Gastroesophageal Reflux Disease Medications
The FDA announced that Zantac has been withdrawn by drug manufacturers from the market in the United States.
Preliminary testing by the FDA indicates that using the unsafe drug Zantac or over-the-counter ranitidine drug may increase your risk of developing cancer because they may contain a probable human carcinogen.
Do not use Zantac if you are allergic to unsafe levels of ranitidine medications.
Ask a doctor or pharmacist if it is safe for you to take a Zantac drug if you have kidney disease, liver disease, or have developed cancer at any point in the past.
Heartburn is often confused with the first symptoms of a heart attack. Seek emergency medical attention if you have chest pain or heavy feeling, pain spreading to the arm or shoulder, nausea, sweating, and a general ill feeling.
Related Articles:

See the other dangerous drug litigations our attorneys have taken on.
Acid Reflux Drug Side Effects
Our Virginia Zantac Attorneys are reviewing a potential lawsuit for people who developed the following serious side effects after they were prescribed the popular heartburn medication Zantac regularly, generic ranitidine products, or other similar prescription or over-the-counter drugs used to treat heartburn:
Liver cancer
Kidney cancer
Lung cancer
Intestinal cancer
Stomach cancer
Prostate cancer
Digestive tract cancers
Digestive organ cancer
Pancreatic cancer
Bladder cancer
Colon cancer
Colorectal cancer
Ovarian cancer
Esophageal cancer
Testicular Cancer
Other cancers
Abdominal cramps
Stomach ulcers
And more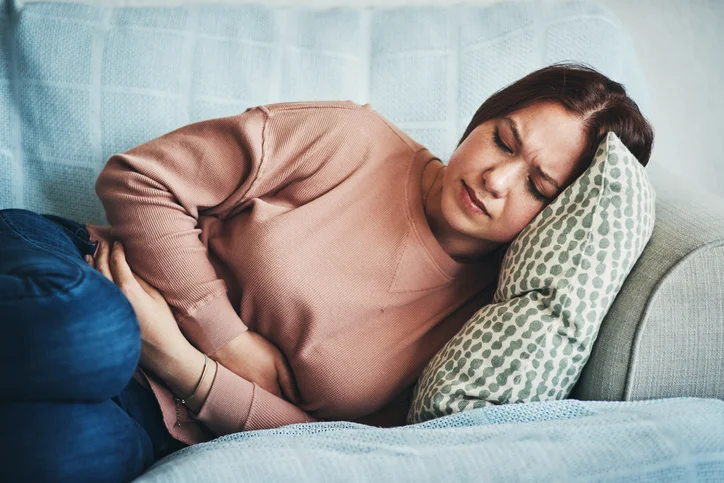 How Can Our Virginia Zantac Attorney Help You?
Our Virginia Zantac Attorneys are now conducting thorough investigations of individual lawsuits involving cancer and wrongful death.
Several questions remained unanswered in these cases, including whether Sanofi and other manufacturers and sellers of ranitidine knew about cancer risks associated with a probable human carcinogen but failed to warn consumers about those risks.
Consumers who have developed cancer after taking this drug have taken different approaches to pursuing just compensation, including filing and participating in class-action lawsuits and filing individual claims in state and federal courts.
Recently, the U.S. Judicial Panel on Multidistrict Litigation ordered all Zantac federal court lawsuits alleging similar claims to be consolidated for litigation in the U.S. District Court for the Southern District of Florida (MDL No. 2924).
Your Virginia Zantac Lawyer will help you to understand all of your legal options and work with you to pursue the option which best meets your needs and goals.
We will aggressively take all steps on your behalf to pursue full and fair compensation, and we will make sure to update and inform you throughout the process. Your case will be our top priority, and we will never leave you in the dark. Contact us today for a free consultation.
Get a Free Lawsuit Evaluation With Our Virginia Zantac Lawyers
The Defective Drugs Litigation Group at our law firm is an experienced team of personal injury lawyers that focus on the representation of plaintiffs and family members in lawsuits against multiple manufacturers and pharmaceutical companies. Our attorneys are handling numerous lawsuits nationwide and currently accepting new Zantac Lawsuits in all 50 states.
Free Case Evaluation: Again, if you developed cancer after taking a Zantac medication or its generic version to relieve heartburn should contact our law firm today for free initial consultations. Zantac / ranitidine users may be entitled to recover financial compensation for medical costs and physical therapy by filing class action lawsuits and our personal injury lawyers can help you recover compensation.