Free Confidential Texas Oil Rig Accident Review
Have you or a loved one been seriously injured or killed in an oil rig explosion in Texas? If so, you should contact our oil rig accident attorneys immediately for a free consult. You may be entitled to maximum compensation for your injuries and a personal injury lawyer can help with a personal injury claim.
The oil rig explosion lawyers at Schmidt & Clark, LLP, represent oilfield workers and we are one of the only firms with knowledge of maritime law that has successfully represented workers injured.
Texas Oil Rig Explosions are Unreported
Workers on offshore oil rigs have risky jobs that involve heavy equipment, specialized production processes, and hazardous materials. Many natural gas workers may be reluctant to report unsafe conditions for fear of losing jobs. The following statistics illustrate the dangers of work on an oil rig for petrochemical companies, even though experts suggest the scope of the problem is under-reported:
According to the Occupational Safety and Health Administration (OSHA), between 2013 and 2017, there were at least 489 work-related fatalities among oil extraction workers.
Common causes of worker deaths in the extraction industry include vehicle accidents, being struck-by equipment, workplace explosions, severe burns from fires, falls, and exposure to toxic chemicals.
In 2017, the Centers for Disease Control and Prevention (CDC) reported at least 69 fatalities in the oil and gas extraction industry. Of these fatalities, 44 (63.8%) occurred in Texas.
In 2018, the Texas Tribune reported the wrongful death case rate in the extraction industry was nearly five times as high as the rate of all other U.S. industries combined.
The Tribune quoted insurance adjusters as saying the industry often doesn't report worker injuries. They are almost certainly higher than reported due to the high number of reported fatalities.
An investigation conducted by Drilled News and Southerly concluded that almost half of all known offshore worker fatalities that occurred in the Gulf of Mexico between 2005 and 2019 did not meet government reporting requirements.
Offshore oil production has increased in recent years despite an overall decline in the number of offshore extraction jobs, which suggests existing jobs are more dangerous than ever.
According to the Bureau of Labor Statistics, a total of 608 worker fatalities occurred throughout Texas in 2019. Of those fatalities, 49 (8.1%) involved workers in the mining, quarrying, and oil and gas extraction industries.
Related Articles:
Liability for Oil Rig Accidents
You might think workers' compensation is your only recourse after suffering an injury from oil rig explosions. However, this legal process may not be the only avenue you have of recovery for medical treatment.
If the accident was the result of extreme negligence on the company's part, you may be able to sue for the losses you and your family have sustained. Other parties may be liable as well, including:
The manufacturer of defective equipment at the plant
A company that fails to label dangerous equipment or hazardous materials
Companies that own and operate tanker trucks coming into or going out of the refinery
Contractors and subcontractors involved in the construction of the plant
Major oil and gas companies will always try to pass the buck on maritime workers when an accident happens. When you contact an experienced personal injury lawyer and legal team for a free consultation, you improve the likelihood of recovering the maximum compensation for medical bills and your family's future from the party or parties responsible.
Related Articles: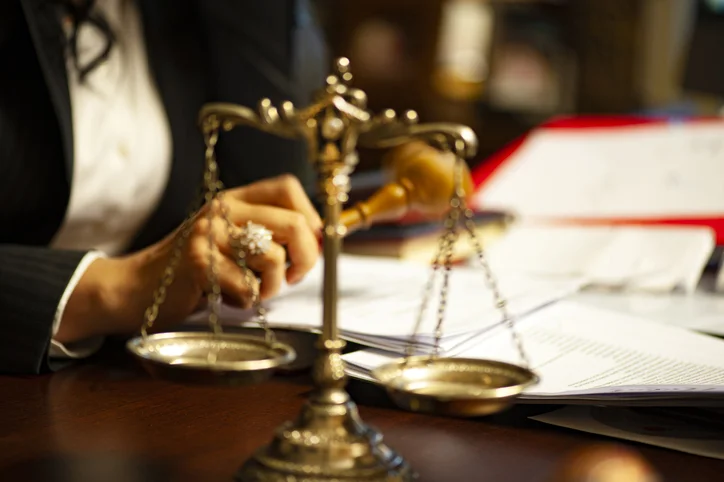 Get a Free Lawsuit Evaluation With Our Law Firm
The oil rig accident lawyers at Schmidt & Clark, LLP, are dedicated to protecting the rights of workers in the oil and gas industry, and our experienced personal injury lawyers are willing to handle oil rig explosion accident victims throughout the entire United States with legal representation.
Again, if you or a loved one has suffered personal injuries, you should contact our oil field accident lawyers immediately by using the form below or calling an accident lawyer toll-free 24 hrs/day by dialing (866) 588-0600 for a free case consultation for legal help.
Injured oil rig workers and offshore workers may be able to seek compensation for lost wages and medical expenses from an oil company in a personal injury lawsuit and an oil field injury lawyer can help.