Free Confidential Prevacid Lawsuit Review
Prevacid users who were diagnosed with chronic kidney disease or other kidney injury after taking Prevacid or other proton pump inhibitors should contact us immediately for a free consultation.
Injury victims who developed kidney disease or other kidney problems after taking Prevacid or other heartburn medications may be entitled to financial compensation for medical costs and lost wages by filing a lawsuit and our law firm can help. Please click the button below for a Free Consultation or call our law firm 24 hrs/day by dialing (866) 588-0600 for legal action.
What is Prevacid?
Prevacid (lansoprazole) is a proton pump inhibitor (PPI) used to treat excessive stomach acid produced in the body which results in conditions including heartburn, ulcers and gastroesophageal reflux disease (GERD), commonly known as acid reflux. The drug is generally intended for short-term use — anywhere from 10 days to 12 weeks. Other PPIs include Nexium, Prilosec and Dexilant.
Related Article: Prevacid Side Effects Lawsuit
What's the Problem With Proton Pump Inhibitors?
More than 15,000 PPI lawsuits have been filed against the manufacturers of prescription versions of Nexium, Prilosec, Prevacid, Protonix and Dexilant — as well as over-the-counter Prilosec OTC, Nexium 24HR, and Prevacid 24HR.
The lawsuits argue that manufacturers didn't do enough to warn patients and medical professionals about the possible risk of chronic kidney disease as the companies became aware of them. Some Prevacid lawsuits allege that the manufacturer knew of kidney risks for at least 10 years before warning the public.
As of January 2020, there were at least 13,40 proton pump inhibitor lawsuits pending in federal court — out of a total of 15,164 that had been filed. A judicial panel combined the cases into a multidistrict litigation, or MDL, in August 2017.
The number of lawsuits grew quickly, tripling during the first three months of 2019 alone. By mid-2019, it had become the second-largest mass litigation in the United States.
Attorneys expect the MDL could include thousands more PPI lawsuits.
Related Article: Proton Pump Inhibitor (PPI) Lawsuit
Prevacid Side Effects
Patients taking PPI medications may have an increased risk of developing the following serious health risks:
Acute interstitial nephritis (inflammation of the kidneys)
Kidney risks
Decreased kidney function
Serious kidney injury
Acute kidney injury
Chronic kidney disease (CKD)
Kidney failure (renal failure)
Kidney transplant
Gastric cancer
Zollinger Ellison Syndrome
Heart attack
Abnormal heart rhythms
Abdominal pain
Bone fractures (hip fracture, wrist fracture, spine fracture)
Broken bones
Low magnesium levels (hypomagnesemia)
Other potential risk factors
Studies Highlight Dangers of Prevacid /Nexium / Prilosec
Recently, many studies have been published around the serious side effects of PPIs like Prevacid, Nexium, Prilosec, and their main ingredients.
Several of these studies came out around 2010. The results of the studies indicated an increased risk for bone fractures in the hip, wrist, and spine when the PPIs were used over a long period of time.
Researchers were split on the evidence. The FDA ultimately determined a year later that those who use only a low dose of the drug over one year or less are not at risk. The agency concluded an additional safety warning did not need to be added at the time. But, in recent years, more dangerous Prilosec and Nexium side effects have come to light.
A 2016 study published in medical journals including JAMA Internal Medicine and the American Medical Association observed nearly 11,000 participants taking Prilosec and other PPIs. They found use of PPIs carried a 20 – 50% higher risk of developing chronic kidney disease and other serious kidney injuries compared to non-users.
Chronic kidney injury can progress over time, severely decreasing kidney function. This can potentially lead to kidney failure (renal failure) and the need for a kidney transplant.
Other studies have seen additional serious health effects. One recent study determined the use of Prilosec and Nexium could lead to an increased risk of gastric cancer. Researchers found the risk more than doubled for patients who had previous infections in the stomach.
Other studies have determined:
The overall risk for stroke increases by 21% for users.
The risk for a heart attack increases to upwards of 21% for long-term users.
Regular omeprazole has been associated with more than double the risk of dementia for seniors.
Related Articles:
See all related dangerous drugs lawsuits our lawyers are currently accepting.
Chronic Kidney Disease Symptoms
Nausea
Vomiting
Loss of appetite
Fatigue and weakness
Sleep problems
Urinating more or less
Decreased mental sharpness
Muscle cramps
Swelling of feet and ankles
Dry, itchy skin
High blood pressure (hypertension) that's difficult to control
Shortness of breath, if fluid builds up in the lungs
Chest pain, if fluid builds up around the lining of the heart
Drug Manufacturers' Liability
Plaintiffs allege that PPI manufacturers did not properly test the drugs for side effects. Additionally, the drug manufacturers didn't provide adequate warnings to doctors and consumers of the potential health risks.
The FDA has released new Prevacid warnings over the years in correlation with many of the studies mentioned above. However, the companies continue to market the drugs heavily.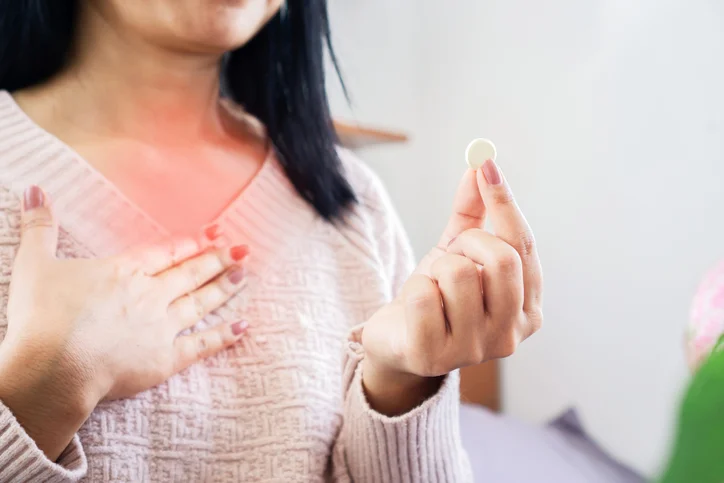 Get a Free Prevacid Lawsuit Evaluation With Our Lawyers
The Pharmaceutical Litigation Group at our law firm is an experienced team of trial lawyers that focus on legal representation of plaintiffs in Prevacid lawsuits. We are handling potential Prevacid lawsuits nationwide and currently represent clients of proton pump inhibitor (PPI) injuries in all 50 states.
Free Confidential Case Evaluation: Again, if you had kidney problems after taking a heartburn medication, you should contact our law firm immediately. You may be entitled to financial compensation by filing a Prevacid lawsuit and our lawyers can help.