Free Confidential Lawsuit Review
Prevacid users who were diagnosed with a kidney injury after taking Prevacid or other PPIs should contact a Prevacid Lawyer immediately.
Victims who developed kidney damage after taking Prevacid or other heartburn medications may be entitled to financial compensation for medical costs and lost wages by filing a lawsuit against Takeda Pharmaceuticals and we can help. Please click the button below for a Free Consultation or call our law firm 24 hrs/day by dialing (866) 588-0600.
What is Prevacid?
Prevacid belongs to a group of drugs called proton pump inhibitors (PPIs) that treat the overproduction and secretion of gastric acid. The medications work by reducing stomach acid that can cause heartburn, peptic ulcers, and GERD. While the side effects of the different PPIs vary, they all perform essentially the same function.
Because these drugs are generally viewed as safe, they may have been over-prescribed, causing many patients to take them longer than necessary. Taking PPIs for extended periods could increase a person's risk for developing serious kidney damage.
Related Article: Prevacid Lawsuit (Heartburn Medication Side Effects)
Proton Pump Inhibitors Linked to Chronic Kidney Disease: FDA Warning
Studies have found that the popular heartburn medication Prevacid and other proton pump inhibitors (Nexium / Prilosec) have a high risk of causing severe kidney damage, acute interstitial nephritis, and an increased risk of stomach cancer.
A study published by medical journals including the Journal of the American Medical Association (JAMA) states that there is no direct, causal relationship between the use of the heartburn drug Prevacid and kidney disease.
However, an risk of kidney failure and risk of stomach cancer was found to be associated with an increase in the dosage, which suggests that the observed effect is real.
Studies also reveal that more than 15 million Americans used PPIs for gastroesophageal reflux disease in 2013. Long-term use of these drugs for more than a decade is associated with the highest risk of kidney problems, including acute kidney injury.
Continued use of PPI therapy causes sudden inflammation of the kidneys. The use of these drugs is also tied with other health problems such as renal failure, bone fractures, pylori infections, risk of gastric cancer, and other health issues.
PPIs also interact with other common prescription drugs and can increase the risk of heart attack and even death in some individuals.
Therefore, it is advised that anyone wanting to use PPIs regularly must first consult with their healthcare provider to make sure that it is safe for them to use the drugs, especially if they are already taking other medication.
Related Articles:
See all related dangerous drugs lawsuits our lawyers have taken on.
Prevacid Side Effects
Patients taking PPI heartburn drugs may have an increased risk of developing chronic kidney disease and the following serious health risks:
Acute interstitial nephritis (inflammation of the kidneys)
Kidney risks
Kidney problems
Decreased kidney function
Serious kidney damage
Acute kidney injury
Chronic kidney disease (CKD)
Kidney failure (end-stage renal disease)
Kidney transplant
Gastric cancer
Heart attack
Abnormal heart rhythms
Abdominal pain
Bone fractures (hip fracture, wrist fracture, spine fracture)
Broken bones
Low magnesium levels (hypomagnesemia)
Other serious health problems
What Should I Do If I'm Taking PPI Heartburn Drugs?
It is advised that anyone wanting to use PPIs regularly for acid reflux or to regulate their stomach acid / gastric acid must first consult with their medical community to make sure that it is safe for them to use the drugs, especially if they are already taking other medication.
People experiencing any of the possible side effects after the use of Nexium, Prevacid, Prilosec and similar PPIs are advised to contact a mass tort attorney to discuss if they have a possible claim.
Class action lawsuits can be filed in federal courts claiming that pharmaceutical companies failed to warn patients and medical professionals about the possible health issues and the increased risk of kidney disease, fractures and other side effects.
Apart from the known risks of chronic kidney disease, the use of Nexium, Prevacid, and Prilosec is associated with abdominal pain, constipation, diarrhea, drowsiness, chronic inflammation of the stomach lining, dry mouth, gas, headaches, nausea, and more.
To talk to a qualified attorney, call the law office of Schmidt & Clark, LLP, to discuss your case.
Related Article: Prevacid Class Action Lawsuits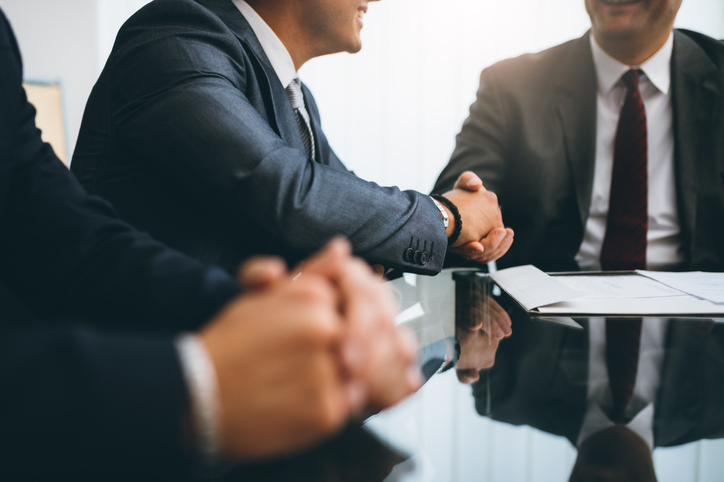 Get a Free Prevacid Lawsuit Evaluation With Our Lawyers
The Pharmaceutical Litigation Group at our law firm is an experienced legal team of trial lawyers that focus on legal representation of plaintiffs in proton pump inhibitor lawsuits. We are handling potential Prevacid lawsuits nationwide and currently represent clients of heartburn drug health risks in all 50 states.
Free Confidential Prevacid Lawsuit Evaluation: Again, patients taking PPIs that had kidney injuries or stomach cancer after taking a heartburn medication should contact our law firm immediately. You may be entitled to financial compensation by filing a lawsuit and our law firm can help.