Free QVC Electric Lawsuit Review
If you or a loved one had severe burns or other injuries caused by a defective product made by QVC Inc., you should contact our lawyers immediately for a free case review. Our law firm is actively investigating pressure cooker explosion claims in all 50 states.
Please click the button below for a Free QVC Electric Pressure Cooker Lawsuit Consultation or contact a lawyer toll-free 24 hrs/day by dialing (866) 588-0600 if your pressure cooker exploded.
What is QVC Essential's Pressure Cooker?
The QVC Essential Pressure Cooker is a sealed pot with a valve that controls the steam pressure inside. As the pot heats up, the liquid inside forms steam, which raises the pressure in the pot. This high-pressure steam raises the boiling point of the water in the pot, and raises the pressure, forcing liquid into the food. This helps it cook faster and also helps certain foods, like tough meat, get tender very quickly.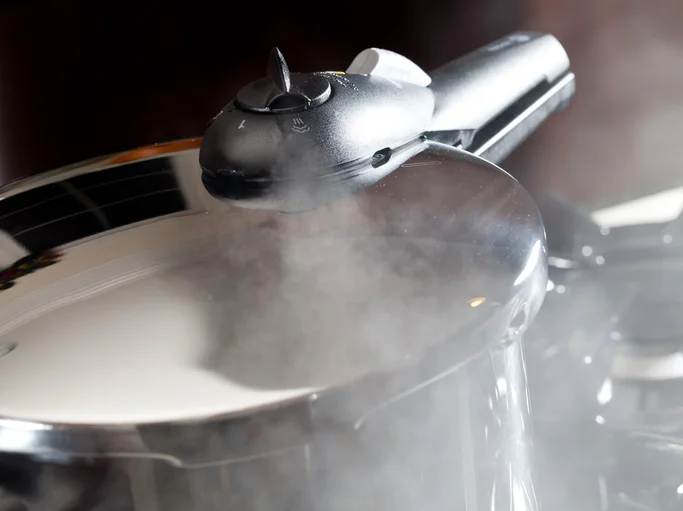 QVC Electric Pressure Cooker Lawsuit Filed in Illinois
A woman who was burned by an Instant Brands Cook's Essentials Pressure Cooker has filed a lawsuit against QVC and IC Marks Inc. in the Northern District of Illinois.
The complaint was filed by Plaintiff Theresa Ann S., a woman who purchased her Instant Pot Cook's Essentials 6-Quart Electric Pressure Cooker (Model Number CEPC6005) from the QVC Home Shopping TV Channel.
Unfortunately, she was severely burned when the pressure cooker exploded in July 2019, according to the lawsuit. Plaintiff claims her injuries occurred due to the "pressure cooker's lid suddenly and unexpectedly exploding off the pressure cooker's pot."
Additionally, Theresa was able to easily twist open the lid with normal force when the pressure cooker was still pressurized. The explosion caused its "scalding-hot contents to be forcefully ejected from the pressure cooker and onto the Plaintiff," according to the complaint.
The lawsuit was filed on June 29, 2021, against IC Marks Inc. and QVC Inc. (d/b/a Cook's Essentials) in the U.S. District Court for the Northern District of Illinois (Eastern Division) — Case Number 1-21-CV-03469.
Related Article: Pressure Cooker Lawsuit Update
Pressure Cooker Injuries
Serious burns
Hot steam burns
Second-degree burns
Third-degree burns
Eye injuries and blindness
Scalds
Permanent scarring
Disfigurement
Emergency medical treatment
Kitchen and/or property damage
Related Articles:
See the other product liability lawsuits our lawyers have taken on.
Get a Free QVC Electric Pressure Cooker Lawsuit Evaluation With Our Lawyers
The Product Liability Litigation Group at Schmidt & Clark, LLP law firm is an experienced team of jury trial lawyers that focus on the representation of plaintiffs in QVC Electric Pressure Cooker Lawsuits. Our attorneys are handling individual litigation nationwide and currently representing consumers with allegations in pressure cooker explosion cases in all 50 states.
Free Confidential Lawsuit Evaluation: Again, if you or a loved one allegedly suffered serious burn injuries or another injury caused by a defective pressure cooker, you should contact our law firm immediately for a free review of your legal rights and potential case. You may be entitled to compensation for medical expenses and an attorney can help.