Free Lawsuit Review
If you or a loved one was diagnosed with cancer after taking Zantac or other ranitidine medication, you should contact our pharmaceutical litigation law firm immediately.
You may be entitled to compensation by filing a lawsuit and our Ohio Zantac Attorneys can help. Please click the button below for a Free Consultation or call an experienced litigation attorney toll-free 24 hrs/day by dialing (866) 588-0600.
How Does It Work?
Manufactured and marketed by the pharmaceutical company Pfizer Inc., Zantac is known as an H2 blocker that works by reducing the amount of acid in your stomach. It is used to prevent and treat heartburn and other symptoms caused by too much acid in the stomach (acid indigestion). This drug gained FDA approval in 2004.
What's the Problem With Taking Zantac and Generic Ranitidine?
The active ingredient in this drug has been found to contain the probable human carcinogen N-Nitrosodimethylamine (NDMA), according to the U.S. Environmental Protection Agency. NDMA leaches into the soil, contaminating the water. This cancer-causing ingredient was originally developed to aid in the production of rocket fuel.
Usage of the NDMA cancer-causing impurity stopped after high levels of it were found in the air, water and soil samples near manufacturing plants. The cancer-causing chemical has since been found at several industrial sites. It enters the body when someone eats food or drinks water contaminated with NDMA.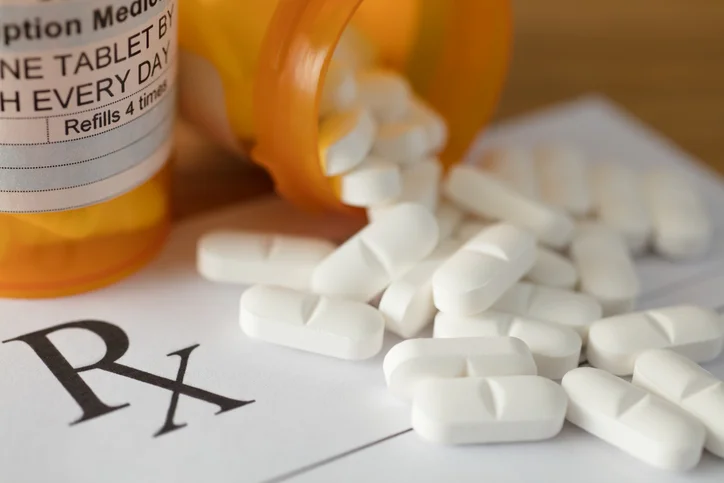 Has It Been Recalled?
On April 1, 2020, the FDA issued a request that all companies withdraw their ranitidine products. The agency had found "unacceptable amounts" of NDMA in the ingredient ranitidine. Since then, more than a dozen pharmaceutical companies have recalled prescription and over-the-counter versions of the drug.
Related Article: Zantac Lawsuit
Acid Reflux Drug Side Effects
Our personal injury lawyer is reviewing potential product liability claims for people who developed cancer after prescription and over-the-counter use to treat heartburn:
Liver cancer
Kidney cancer
Lung cancer
Intestinal cancer
Stomach cancer
Pancreatic cancer
Bladder cancer
Colon cancer
Ovarian cancer
Esophageal cancer
Testicular Cancer
Abdominal cramps
And more
What are These Lawsuits Alleging?
Two claims other lawyers have filed many lawsuits against drug manufacturers for are that:
The drug had a defective design, and
The drug's labeling failed to warn about its risks
Courts hold ranitidine manufacturers to a strict liability standard. Therefore, drug makers are responsible if:
The drug's defective design posed a foreseeable risk, and
The drug was manufactured and used as it was supposed to be
According to online pharmacy Valisure, ranitidine molecules are inherently unstable. When a person ingests a normal dosage of these products, the active ingredient ranitidine hydrochloride converts into the carcinogen NDMA. In short, the presence of NDMA contaminants is a natural by-product of ranitidine's ingredients.
Therefore, it makes no difference which pharmaceutical company manufactured the drug. By design, this drug reacts with the body's chemistry to create NDMA contamination. Therefore, all batches of this drug are potentially carcinogenic and there is no way to safely consume the drug.
Common evidence of design defects includes the original Zantac formula. The plaintiffs' attorneys in these lawsuits will also rely on expert witnesses to testify about the design defects.
Related Articles:
See all related dangerous drug lawsuits our lawyers have taken on.
How Much is My Lawsuit Worth?
Law firms are investigating the drug manufacturer of acid-suppressive drugs about NDMA exposure and cancer risk. The Food and Drug Administration announced that Zantac contained NDMA and that taking ranitidine regularly may cause cancer, personal injury, and other problems.
Schmidt & Clark, LLP, represents Zantac claims on behalf of patients harmed by faulty medications. Call a Zantac attorney to schedule a free consultation and discuss possible legal action.
Our contingency fee basis lawyers regularly speak with people about civil lawsuits, NDMA, a probable human carcinogen, drug malpractice, and other prescription drug issues.
Contact our Zantac lawyers if you or a loved one have received a cancer diagnosis after taking the medication. Let's see if you can recover money in an individual or Zantac class-action lawsuit.
Get a Free Lawsuit Evaluation With Our Ohio Zantac Attorneys
The Personal Injury Litigation Group at our law firm is an experienced team of trial lawyers that focus on the representation of plaintiffs in these lawsuits. We are handling numerous lawsuits nationwide and currently accepting new Zantac-induced cancer cases in all 50 states.
Again, If you or a loved one was diagnosed with cancer after taking this drug, you should contact our law firm today for legal representation and information about your legal options. You may be entitled to recover compensation and non-economic damages by filing a suit and we can help.