Free Lawsuit Review
If you or a loved one was diagnosed with cancer after taking Zantac or other ranitidine medication, you should contact our pharmaceutical litigation law firm immediately.
You may be entitled to compensation by filing a lawsuit and our Missouri Zantac Cancer Attorneys can help. Please click the button below for a Free Consultation or call an experienced litigation attorney toll-free 24 hrs/day by dialing (866) 588-0600.
May 2022 Zantac Cancer Lawsuit Update
The class action suit against Takeda Pharmaceuticals and other manufacturers of defective drugs in California is the first to officially schedule a trial date. Superior Court of Alameda Judge Evelio Grillo has set the start date for California Ranitidine Product Cases JCCP 5150 for October 10, 2022.
Additionally, in October 2021, efforts to stop the Multidistrict Litigation (MDL) before the court in West Palm Beach, Florida, were rejected. U.S. District Judge Robin Rosenberg ruled that cases over heartburn drugs sold can proceed. More than 800 cases are pending before Judge Rosenberg.
While the California trial is the first to be scheduled, trials in the MDL in Florida, and an array of other cases in states such as Illinois, Minnesota, New Jersey, New York, Oregon, Pennsylvania, Tennessee, Texas, and Washington could be scheduled to begin before the trial in Alameda.
The trial before Judge Grillo is the first in a series of bellwether tests, beginning with a case the plaintiffs selected. Next up will be a case the defendants selected scheduled to begin on February 6, 2023. The next two are scheduled for May 1, 2023 (plaintiff selected) and August 7, 2023 (defendant selected).
Related Article: Zantac Side Effects Lawsuit
Lawsuits Allege Zantac Heartburn Drug Caused Cancer
Missouri Zantac Lawsuits allege that Zantac and its active ingredient ranitidine may cause cancer due to the presence of N-Nitrosodimethylamine (NDMA).  NDMA is a probable human carcinogen that was used to create rocket fuel, but the industry ceased using it after finding NDMA in the air, soil, and water surrounding manufacturing plants.
Today, researchers sometimes use NDMA in dangerous drugs to induce tumors. Missouri Zantac Lawsuit Attorneys contend that NDMA impurities in Zantac increase over time and due to improper storage conditions, rising to unsafe levels that may pose an increased risk to humans.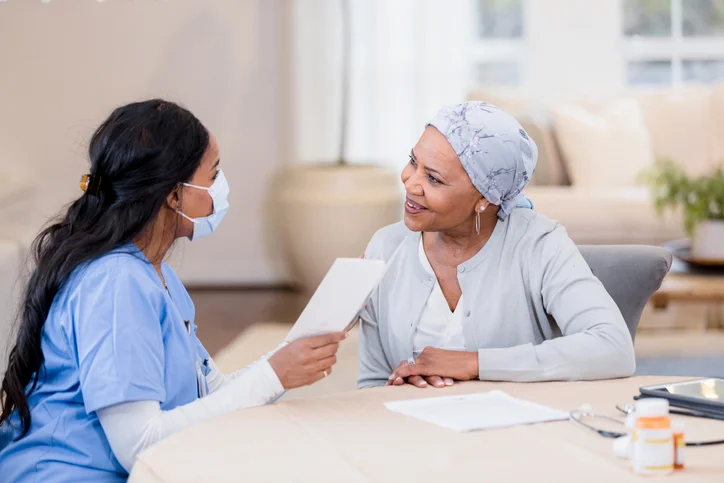 Heartburn Medication Side Effects
Our Missouri Zantac Cancer Attorneys are reviewing potential lawsuits for people who developed the following serious side effects after taking Zantac or other similar heartburn drugs:
Liver cancer
Kidney cancer
Lung cancer
Intestinal cancer
Stomach cancer
Digestive tract cancers
Digestive organ cancer
Pancreatic cancer
Bladder cancer
Colon cancer
Ovarian cancer
Esophageal cancer
Testicular Cancer
Abdominal cramps
And more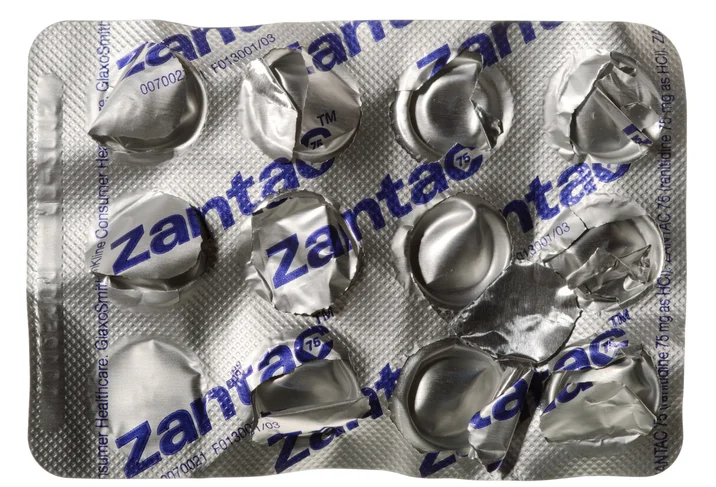 Who is Eligible to File Lawsuits against Zantac?
You could have a valid cancer injury claim against pharmaceutical companies if:
You can prove that you used Zantac, generic ranitidine tablets, or other over-the-counter heartburn drugs to treat gastroesophageal reflux disease for at least one year.
You were diagnosed with cancer after using Zantac for an extended period.
Your medical provider believes Zantac use is the most likely cause of your cancer diagnosis.
Get our Missouri Zantac cancer lawsuit attorneys on your side today if you think you have a claim but don't know where to begin with it. Our MO Zantac Lawyers would be honored to see if we can assist you with formal legal advice, which could be a part of a larger mass tort against Sanofi. Together, we can work towards a fair and maximized compensation amount to assist with medical expenses.
Disclaimer: As of February 2022, the Zantac MDL class action will only include five types of cancer. If you've experienced one of the diseases listed below as a result of using Nexium / Zantac for acid reflux, then contact the Missouri Zantac Lawyers at Schmidt & Clark, LLP, to get started on your claim:
Bladder cancer
Stomach cancer
Esophageal cancer
Liver cancer
Pancreatic cancer
Related Articles:
See all related dangerous drug litigations our lawyers have covered.
Questions Your Zantac Cancer Lawyer May Ask
What have you been diagnosed with?
Vctims filing lawsuits have developed cancer, typically bladder and stomach cancer, by their doctor. Lawyers handling their case will want to know what their clients were officially diagnosed with and when.
How long did you take Zantac?
American cancer patients seeking compensation in antacid cancer lawsuits generally had taken prescription-strength or over-the-counter Zantac for at least a year before they received their cancer diagnosis. It may be hard to remember the length of time you took Zantac, but do your best to estimate this time frame.
It's recommended that you provide Missouri Zantac Lawyers with copies of your prescription or medical bills to support your claims that the antacid caused cancer.
How are you being treated for your cancer?
Ranitidine users should come to their consultation with attorneys prepared to discuss their cancer treatment plan as well as whether it has been working. Your treatment may depend on the type of cancer you have and the stage in which it was diagnosed.
Do you have a personal or family history of cancer?
If you or a member of your family have had cancer before, you may be more at risk of developing it again. Provide a copy of your medical records and be ready to discuss your family's medical history.
Are you experiencing any other serious side effects?
While Zantac side effects are rare, you should let your attorney know if you've experienced issues with your central nervous system, cardiovascular side effects, gastrointestinal issues, liver failure or any other serious conditions with decreasing acid production with ranitidine products or other heartburn medications.
Let him or her know about the effect these have had on your ability to perform daily activities or pay medical bills.
Get a Free Lawsuit Evaluation With Missouri Zantac Attorneys
The Personal Injury Litigation Group at our law firm is an experienced team of trial lawyers that focus on the representation of plaintiffs in Missouri Zantac Cancer Lawsuits. Our attorneys are handling numerous lawsuits nationwide and currently accepting new lawsuits in all 50 states.
Free Case Evaluation: Again, Missouri residents who were diagnosed with cancer after taking Zantac to relieve heartburn should contact our law firm today for legal representation and information about their legal options. You may be entitled to recover compensation and non-economic damages by filing a lawsuit against pharmaceutical companies Sanofi Aventis and we can help.