Free Irbesartan Lawsuit Review
If you or a loved one was harmed by the side effects of irbesartan tablets or other similar medication, you should contact our
law firm
immediately.
You may be entitled to compensation by filing a personal injury lawsuit against the responsible pharmaceutical companies and our law firm can help. Please click the button below for a Free Confidential Case Evaluation or call our law firm about your legal claim toll-free 24 hrs/day by dialing (866) 588-0600.
What are Irbesartan and Hydrochlorothiazide Tablets Used For?
Irbesartan tablets usp are used to treat high blood pressure (hypertension). Hypertension adds to the workload of the heart and arteries. If it continues for a long time, the heart and arteries may not function properly. This can damage the blood vessels of the brain, heart, and kidneys, resulting in a stroke, heart failure, or kidney failure. Lowering blood pressure can reduce the risk of strokes and heart attacks.
Irbesartan is an angiotensin II receptor blocker (ARB) blood pressure medication. It works by blocking a substance in the body that causes the blood vessels to tighten. As a result, irbesartan relaxes the blood vessels. This lowers blood pressure and increases the supply of blood and oxygen to the heart.
Hydrochlorothiazide is a thiazide diuretic (water pill). It reduces the amount of water in the body by increasing the flow of urine, which helps lower blood pressure.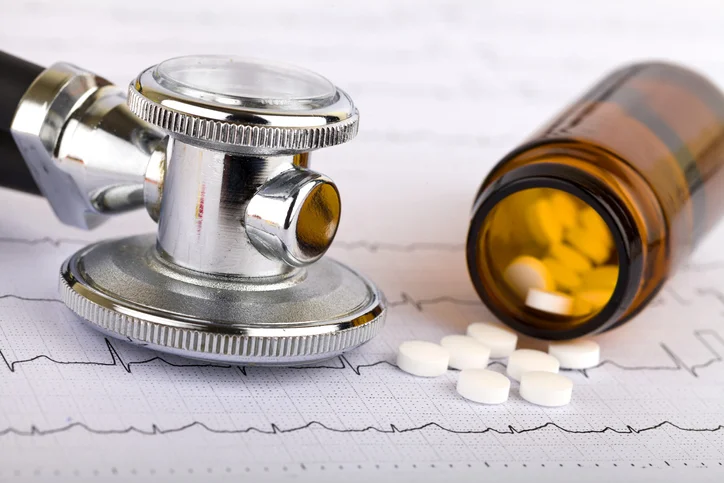 Irbesartan Recalled After Found to Contain Probable Human Carcinogen: FDA Warning
Lupin Pharmaceuticals Inc. issued a voluntary recall of irbesartan hctz tablets following tests on API batches that indicated a potential cancer risk.
The voluntary recall affects the company's irbesartan medications used to treat hypertension and diabetic nephropathy in hypertensive patients with Type 2 diabetes.
"As part of Lupin's ongoing assessment, analysis of the same class revealed that certain tested API batches (but not finished product batches) were above specification limit for the impurity, n-nitrosodiethylamine ndea ," the international agency said.
Between early October 2018 and September 2021, Lupin Pharmaceuticals received four reports of illness from irbesartan but no reports of illness from the combination irbesartan and hydrocholorothiazide tablets. Irbesartan tablets usp 75-mg, 150-mg and 300-mg forms—were distributed nationwide in the U.S. through wholesalers, drug chains, mail order pharmacies and supermarkets.
N-nitrosodiethylamine (NDEA) is considered an impurity that could cause a potential cancer risk in patients taking irbesartan or who continue taking the drug after long-term exposure.
In 2020, Lupin Pharmaceuticals was among a slew of companies including Sun Pharma, Bayshore Pharmaceuticals Inc, Golden State Medical Supply, Westminster Pharmaceuticals, Prinston Pharmaceutical Inc., Aurobindo Pharma, and Granules Pharmaceuticals that issued similar recalls of an alternative product with a similar expiration date because of probable carcinogen contamination in tested batches.
Those recalls were in response to the FDA finding high levels of N-nitrosodimethylamine earlier in the year that triggered global recalls of "sartan"-based blood pressure drugs and heartburn medications such as Zantac.
Related Article:
See all related dangerous drug litigations we've taken on.
High Blood Pressure Drug Side Effects
Our lawyers are investigating potential lawsuits for people who developed cancer after taking irbesartan and hydrochlorothiazide tablets or alternative treatments to treat high blood pressure:
Stomach cancer
Small intestine cancer
Gastric cancer
Colorectal cancer
Esophageal cancer
Prostate cancer (patient must be under the age of 65 at time of diagnosis)
Liver damage
Liver cancer
Liver tumors
Blood cancer / Leukemia
Bladder cancer
Pancreatic cancer
Multiple Myeloma
Non-Hodgkin Lymphoma
Heart failure
Congestive heart failure
Get a Free Irbesartan Lawsuit Evaluation With Our Lawyers
The Pharmaceutical Litigation Group at our law firm is an experienced team of trial lawyers that focus on the representation of plaintiffs in Irbesartan lawsuits. We are handling individual personal injury litigation nationwide from Irbesartan patients and currently accepting new irbesartan cases in all 50 states.
Again, if you or a loved one got cancer after taking irbesartan and hydrochlorothiazide tablets or another similar blood pressure medication, you should contact our law firm immediately about your legal options. You may be entitled to a settlement by filing a suit against your medical provider and we can help.