Free Lawsuit Review
If you or a loved one suffered vision impairment or macular degeneration after using the interstitial cystitis drug Elmiron, you should contact our San Diego Law Firm immediately. You may be entitled to compensation by filing a lawsuit and our Elmiron Drug Lawyers in San Diego can help.
Please click the button below for a Free Confidential Lawsuit Evaluation or call our San Diego Lawyers toll-free 24 hrs/day by dialing (866) 588-0600.
Elmiron for Interstitial Cystitis
Elmiron is the only drug manufactured by Janssen Pharmaceuticals that treat chronic pain or discomfort in the bladder called interstitial cystitis. This painful bladder condition causes bladder pressure or pain that can sometimes affect the entire pelvic region.
The drug Elmiron works by forming a layer on the bladder wall and protecting it from harmful or irritating substances in the urine. In some cases, San Diego doctors prescribed Elmiron to treat osteoarthritis.
Use of Elmiron Linked to Eye Damage
Studies have shown that the use of Elmiron for an extended period may be linked to an increased risk of developing pigmentary maculopathy, a type of eye damage that may be misdiagnosed as age-related macular degeneration (AMD).
This type of eye damage is most frequently common among individuals over the age of 50 and is an eye disease that can blur your central vision.
Although AMD is a common condition, it doesn't cause complete blindness, but it can make it harder to see faces read, drive or do close-up work, such as cooking or fixing things around the house.
Use of Elmiron for 1 year or longer should be done in conjunction with an eye examination for signs of damage to the retinas. As mentioned earlier, eye damage known as pigmentary maculopathy is often misdiagnosed as macular degeneration, so it's important to notify your doctor of your history of Elmiron use.
However, it is important to note how detrimental a misdiagnosis can affect a patient's course of treatment. Currently, there is no cure for age-related macular degeneration, and doctors can only slow its progression.
A doctor who may believe that symptoms are related to aging might not advise the patient to stop taking Elmiron. As the toxicity of Elmiron continues to build up, the condition may be getting worse, making the condition eventually untreatable. The patient might continue taking Elmiron while the symptoms unnecessarily progress toward permanent vision loss.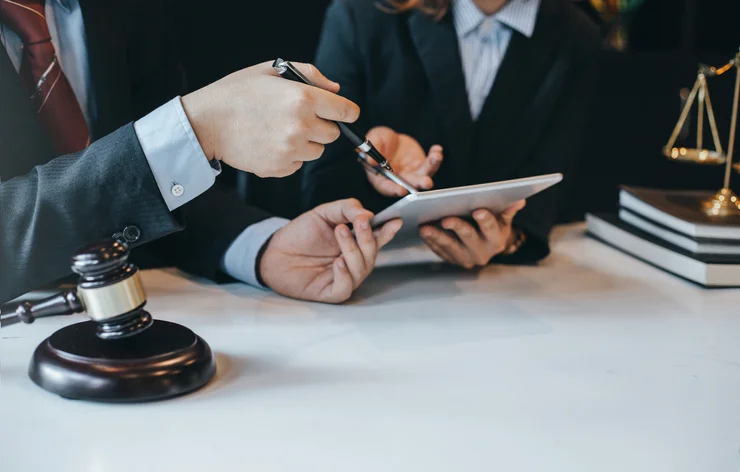 Side Effects of Taking Elmiron
Chronic exposure to the dangerous drug Elmiron may lead to the following serious side effects:
Elmiron Eye injury
Elmiron Eye damage
Retinal damage
Retinal disease
Macular degeneration
Retinal maculopathy
Pigmentary maculopathy
Adult pattern macular dystrophy
Retinal pigmentary endothelium injury (RPE)
Elmiron vision loss
Vision problems
Vision damage
Permanent retinal injury
Night blindness
Difficulty reading
Alopecia (hair loss)
Diarrhea
Nausea
Gastroesophageal reflux
Headache
Skin rash
Sleep disorders
And more
Related: Elmiron Side Effects Info
What are the Lawsuits Alleging?
The use of Elmiron has been linked to eye damage, macular degeneration, pigmentary maculopathy, and other personal injuries in many Elmiron users in San Diego. In addition, it has been alleged that the medication can cause serious retinal disorders and permanent vision loss.
As a result, San Diego plaintiffs have filed product liability lawsuits to recover compensation against Janssen Pharmaceuticals, a subsidiary of Johnson & Johnson. San Diego Plaintiffs allege that the drugmaker made a defective medication which was the cause of their eye damage and/or vision loss.
San Diego plaintiffs seeking significant compensation who were prescribed Elmiron also allege the drugmaker misrepresented the drug's safety and failed to warn the public about its eye damage side effects, particularly vision loss and pigmentary maculopathy. The Elmiron label did not include warnings about possible Elmiron eye damage linked to long-term use of Elmiron until June 2020.
Related Articles:
See all related dangerous drug lawsuits our attorneys covered so far.
Get a Free Lawsuit Evaluation With Our Elmiron Drug Lawyers in San Diego
The Dangerous Drugs Litigation Group at Schmidt & Clark, LLP national law firm is an experienced team of San Diego trial lawyers that focus on the representation of plaintiffs in lawsuits. Our personal injury lawyers are handling individual personal injury and product liability litigation against dangerous drug companies nationwide and currently accepting new lawsuits in all 50 states.
Again, if you or a loved one suffered vision loss after taking Elmiron to treat interstitial cystitis, you should contact our San Diego law firm immediately. Elmiron users may be entitled to seek compensation for medical bills / medical expenses by filing a lawsuit and our San Diego Elmiron Drug Lawyer can help.