Free Crock Pot Pressure Cooker Lawsuit Review
If you or a loved one had severe burns or other injuries caused by a defective pressure cooker, you should contact our lawyers immediately for a free case review. Our law firm is actively investigating pressure cooker explosion cases in all 50 states.
Please click the button below for a Free Crock Pot Pressure Cooker Lawsuit Consultation or contact our lawyers toll-free 24 hrs/day by dialing (866) 588-0600 if your pressure cooker exploded.
What is a Crock Pot Pressure Cooker?
Sunbeam Products Inc., part of the Newell Brands conglomerate, manufactures the Crock-Pot Express Pressure Cooker. Crock Pot Quart Express Crock Multi-Cookers plug into the wall and cook food with a heating element built into the pot, unlike traditional stovetop pressure cookers.
The Crockpot Pressure Cookers are advertised as having "safety features," such as a locking lid that is not supposed to open until all of the pressure in the pot is released. This lid and other safety mechanisms are supposed to prevent dangerous explosions of scalding hot contents that frightened many consumers away from buying non-electric stovetop pressure cookers.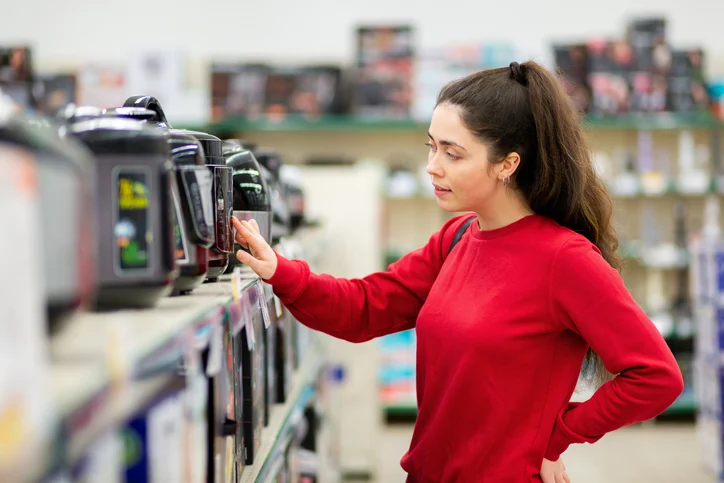 Crock Pot Recall Prompts Pressure Cooker Lawsuits
Sunbeam Products in Nov. 2020 issued a nationwide recall for about 943,000 Crock-Pot Electric Pressure Cookers after reports of at least 99 burn injuries ranging from 1st-degree to 3rd-degree burns.
There were 119 reports of pressure cooker explosions due to design defects, according to the U.S. Consumer Product Safety Commission:
"The recalled Crock-Pot multi-cooker can pressurize when the lid is not fully locked. This can cause the lid to suddenly detach while the product is in use, posing burn risks, severe thermal burns and substantial burn injuries to consumers from hot food and liquids ejected from the product."
The Crock Pot recall includes instant brands Crock-Pot® 6-Quart Express Crock Multi-Cookers (Model Number SCCPPC600-V1), which is printed on a label on the bottom of the pressure cooker.
These popular brands of instant pot pressure cookers were sold with defective safety features from July 2017 through November 2020 at Walmart, Target, other stores, online at Amazon, and other online retailers for $70-$100.
Related Articles:
See all product liability cases S&C Law Firm is currently accepting.
Crock Pot Injuries
Serious burns
Hot steam burns
Second-degree burns
Third-degree burns
Eye injuries and blindness
Traumatic brain injuries (concussion)
Scalds
Permanent scarring
Disfigurement
Emergency medical treatment
Kitchen and/or property damage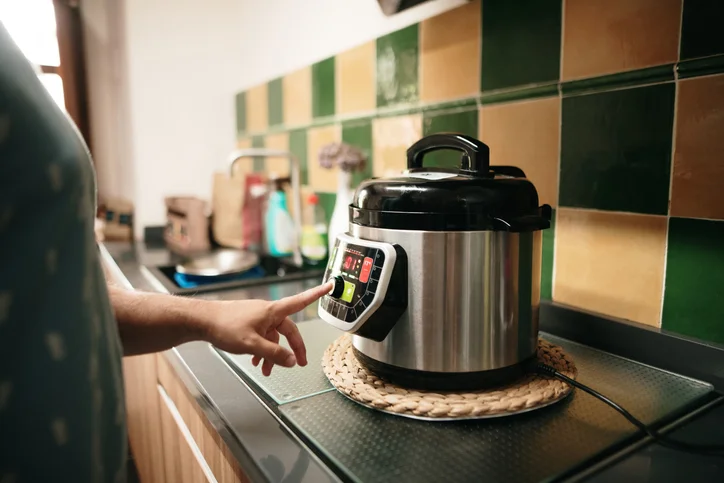 Sunbeam Class Action Alleges Crock Pot Pressure Cooker Explosion
Sunbeam Products has been hit with a class action lawsuit by consumers who claim that their pressure cooker exploded because of a design defect.
Lead plaintiff Kimberly Rife claims that in January 2018, she was given the Sunbeam Pressure Cooker as a gift and used it to prepare chicken and rice soup for her family.
Rife alleges that she read the instructions and, despite following them and using the safety features, suffered severe burns and other burn injuries from the instant pot.
Plaintiff states that after the process of cooking was complete, she released pressure from the steam release valve and pressed the stop button on the lid when the steam stopped.
"When she twist open the lid, the pot exploded with the liquid inside, spraying her hand, wrist and stomach, and her surrounding kitchen area," the Crock-Pot class action lawsuit states.
The plaintiff claims that she suffered injuries including first- and second-degree burns on her hand, wrist, and stomach. She says she still has scarring from the incident with the Crock-Pot lid.
The Crock-Pot class action lawsuit alleges that the Pressure Cooker generates extreme heat and steam during routine operation, but the defect occurs when the pressure build-up inside the product causes the hot contents to "burst and erupt" from the product when the lid is opened up by the consumer.
The plaintiff further states that the Pressure Cooker at issue includes "all Crock-Pot Express Pressure Cooker models sold by Sunbeam, including without limitation, Model Number SCCPPC600-V1."
The Crock-Pot class action lawsuit states that the defendant should have known about the defect and did not warn consumers of the safety risk which was created by the defect, and further, did not recall the "dangerously defective" Pressure Cooker despite the risk of injury to consumers.
The Crock-Pot class action lawsuit also mentions similar experiences that consumers have had with the Pressure Cooker. For example, one customer reportedly said that his product's top "blew off send[ing] scolding water everywhere and leaving [him] with second-degree burns on [his] shoulder and neck."
Other consumers have reported injuries and property damage after using the Pressure Cooker, the plaintiffs allege. Comments were even posted on the defendant's website.
The plaintiffs claim that Sunbeam did not adequately design or manufacture the Pressure Cooker to make sure that it did not have a defect before they put the product up for sale. In addition, the class action lawsuit states that the defect is a "serious and immediate safety risk" to the public.
Also, the plaintiffs note that even though the defendant knew, or should have known, about the defect, the company chose to conceal that the defect existed and should have removed the item from the marketplace.
"As a result of Defendant's concealment of the Defect, many Class members remain unaware of the existence of the Defect, and that it poses an unreasonable risk of personal injury and/or property damage during normal use," the Crock-Pot class action lawsuit states.
The Crock-Pot Pressure Cooker Design Defect Class Action Lawsuit is: Kimberly Rife, et al. v. Sunbeam Products Inc., Case No. 9:20-cv-80021, in the U.S. District Court for the Southern District of Florida.
Get a Free Crock Pot Pressure Cooker Lawsuit Evaluation With Our Lawyers
The Product Liability Litigation Group at our law firm is an experienced team of jury trial lawyers that focus on the representation of plaintiffs in Crock Pot Pressure Cooker Lawsuits. We are handling individual litigation nationwide and currently representing consumers in pressure cooker explosion cases in all 50 states.
Free Confidential Crock Pot Lawsuit Evaluation: Again, if you or a loved one suffered serious burns or other serious injuries caused by a defective pressure cooker, you should contact our law firm immediately for a free review of your legal rights and potential case. You may be entitled to a pressure cooker settlement and a lawyer can help.