Free Lawsuit Review
If you or a loved one was diagnosed with cancer after taking the drug Zantac or other generic ranitidine medication, you should contact us immediately for a free consultation.
Arizona residents may be entitled to compensation by filing a lawsuit for medical expenses and lost wages against pharmaceutical companies and our Arizona Zantac Lawsuit Attorneys can help. Please click the button below for a Free Consultation or call us toll-free 24 hrs/day by dialing (866) 588-0600.
What is Zantac?
Zantac and its generic versions are used to treat stomach ulcers and to prevent intestinal ulcers from coming back after they have healed. Ranitidine is also used to treat certain stomach and throat problems such as erosive esophagitis, gastroesophageal reflux disease or GERD, and Zollinger-Ellison syndrome.
It works to relieve heartburn by decreasing the amount of stomach acid your body makes. It relieves symptoms such as cough that doesn't go away, stomach pain, heartburn, and difficulty swallowing.  Ranitidine belongs to a class of drugs known as H2 blockers.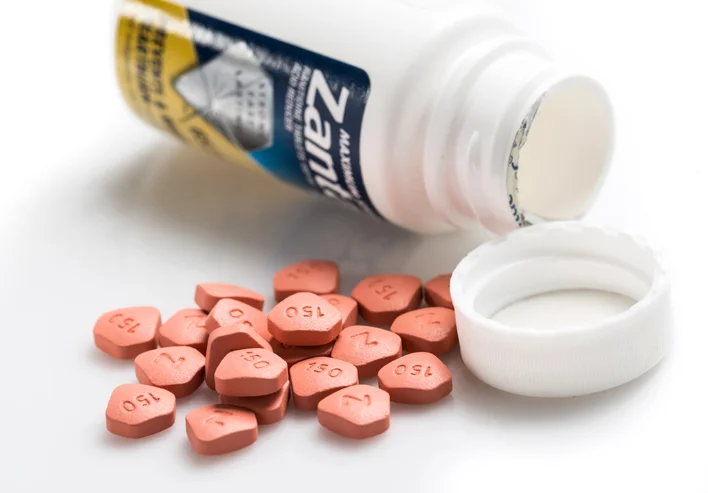 Zantac Recall
Zantac contaminated with NDMA, a cancer-causing chemical, has been linked to cancer. Types of cancer caused include bladder cancer, colon cancer and prostate cancer. In April 2020, the U.S. Food and Drug Administration (FDA) issued a voluntary recall to the pharmaceutical company of Zantac products because of the potential cancer risk.
So far, there are over 500 federal cancer lawsuits filed by a legal team in Florida federal court against the makers of the anti-acid drug. These cases claim this product contains a probable human carcinogen and drug makers failed to warn the public of the risk of developing cancer.
Unfortunately, the science regarding Zantac made with ranitidine and cancer diagnosis in humans hasn't shown a definitive answer.
Concerns over Zantac's link to cancer stem from a potential connection between ranitidine and its ability to form NDMA.
Some studies as far back as the 1980s hinted at a link between the drug and NDMA formation. However, one study that looked at the records of 65 million people found people who took ranitidine had less of a cancer risk than those who took another H2 blocker, famotidine.
Since the FDA requested a market withdrawal of all Zantac products containing ranitidine, Sanofi released a new Zantac 360 over-the-counter formula made with famotidine. So far, the FDA hasn't linked famotidine to NDMA contamination or an increased risk of cancer.
Related Article: Zantac Lawsuits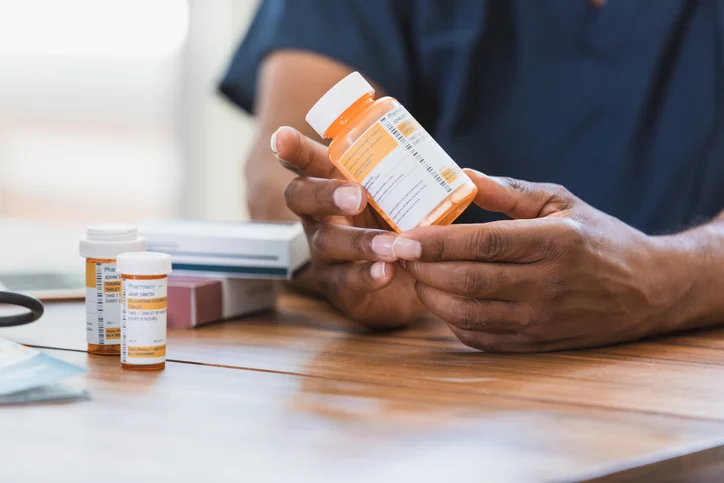 Heartburn Medication Side Effects
Our Arizona Zantac attorneys are reviewing potential dangerous drug cases for people who developed cancer after taking this drug or ranitidine tablets to treat heartburn:
Liver cancer
Kidney cancer
Lung cancer
Intestinal cancer
Stomach cancer
Pancreatic cancer
Bladder cancer
Colon cancer
Ovarian cancer
Esophageal cancer
Testicular Cancer
Abdominal cramps
And more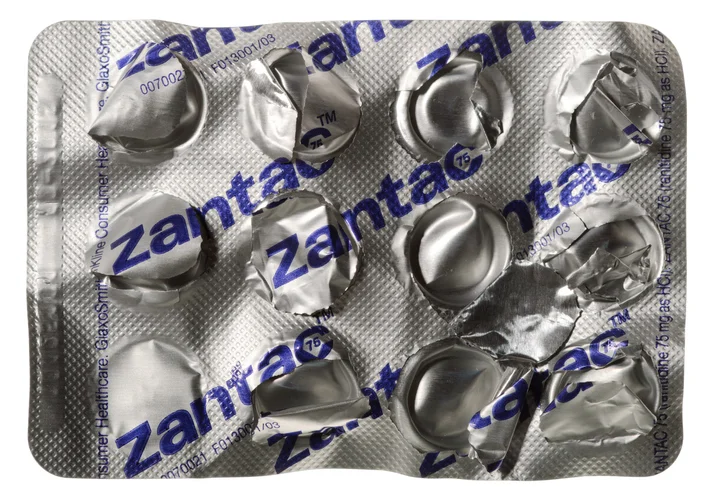 Who Qualifies for Arizona Zantac Cancer Lawsuits?
According to Arizona Zantac lawyers, people must satisfy several conditions to potentially qualify to pursue compensation in an Arizona Zantac Lawsuit against a drug manufacturer — proven Zantac use, a cancer diagnosis and a connection between the diagnosis and Zantac.
Lawyers are only pursuing legal action and monetary compensation on behalf of people who took brand name Zantac, and generic ranitidine is no longer included in the bellwether trials or multidistrict litigation.
Only a lawyer can properly evaluate your legal rights, and they can help gather medical records and evidence to build a case against the responsible party.
Use
Potential claimants who wish to seek compensation in a Zantac Lawsuit in Arizona have to prove they took brand name Zantac made with ranitidine for at least one year before causing cancer. People who have a prescription can provide proof of prescription through medical records.
But those who took over-the-counter Zantac must have a receipt and other evidence that shows they took the drug, such as a statement or doctor's note, to initiate the legal process. Lawyers may be able to help with a free case evaluation.
Cancer Diagnosis
The main injury claimed in defective drug cases involving Zantac and ranitidine is cancer. Potential claimants have to have a diagnosis of bladder, stomach, esophageal, liver or pancreatic cancer.
There must be less than 20 years between the last time a potential client took Zantac and their first diagnosis in order to qualify for help with medical bills. Potential clients should have received their diagnosis at age 89 or younger to qualify for financial compensation and legal help.
Connection Between Cancer Diagnosis and Zantac
Generally, taking higher medication doses consistently can help prove the connection. The length of time someone has used the drug also affects the case. To qualify, you have to have taken Zantac at least once a week for one year or longer.
Related Articles:
See all related dangerous drug lawsuits our lawyers have taken on.
Get a Free Lawsuit Evaluation With Our Arizona Zantac Lawyers
The Personal Injury Litigation Group at our law firm is an experienced team of trial lawyers that focus on the representation of plaintiffs in Arizona Zantac lawsuits. We are handling lawsuits nationwide and currently accepting new Zantac-induced cancer cases in all 50 states.
Again, If you or a loved one was diagnosed with cancer after taking this drug, you should contact our law firm today for legal representation and information about your legal options. You may be entitled to recover compensation and non-economic damages by filing a suit and we can help with a free consultation.