Free Confidential Case Review
Have you or a loved one suffered severe injuries in an oil field accident in Alabama? If so, you should contact our oil rig injury lawyers immediately for a free consultation. You may be entitled to seek compensation for lost wages through the filing of a personal injury lawsuit against oil and gas companies and an oil field injury lawyer can help you recover compensation.
The legal team of oilfield injury lawyers at Schmidt & Clark, LLP is dedicated to protecting the rights of injured oil rig workers and is one of the only firms with knowledge of maritime law willing to pursue justice in these practice areas throughout the entire United States.
Common Types of Oil Field Injuries
Almost anything can go wrong when working in unsafe conditions on an oilfield. Nationwide employment shortages have forced some oil and gas companies to hire poorly trained workers.
Additionally, many of these companies push their employees too fast for too many hours at a time, a practice that puts all workers at risk. Some of the most common types of oilfield accidents that lead to significant injuries include:
Explosions and Fires
Equipment Failure
Oil Rig Collapse
Poorly Maintained Equipment
Exposure to Hazardous Chemicals and Fumes
Well Blowouts
Electrocution
Fractures
Severe Burns
Paralysis
Crushed or Severed Limbs
Neck and Back Injuries
Post Traumatic Stress Disorder
Related Article: Oil Field Accident & Injury Litigations Update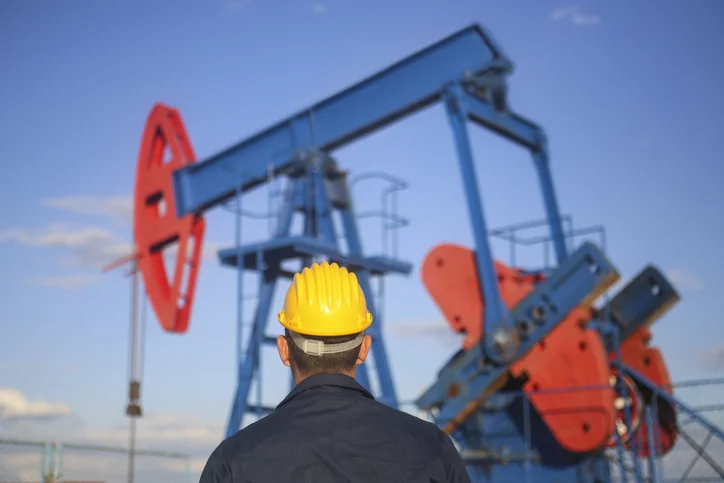 Representing Oil Rig Workers and Victims of Accidents
When an oil rig worker suffered a serious injury in a maritime accident, the details surrounding the injury will dictate which unique worker's compensation insurance and maritime laws apply.
In order to make a successful third-party liability claim for compensation against the oil and gas industry, oil field workers will need the help of an experienced oilfield injury lawyer who knows how these laws work and how to apply them to your case.
The oil rig injury & accident lawyers at Schmidt & Clark have extensive experience representing injured oil rig workers, including obtaining multi-million dollar settlements and verdicts on behalf of our clients and surviving family members. We are dedicated to helping you not only obtain the compensation you deserve for medical expenses but also move forward with your life following a serious oil rig accident.

Longshore and Harbor Workers' Compensation Act (LHWCA)
The LHWCA is a federal law that provides workers comp, financial compensation, medical bills, personal protective equipment, and vocational rehabilitation services to oil industry employees who were injured on jobs in navigable U.S. waters.
LHWCA also provides survivor benefits to dependents if the injury causes the employee's death. These benefits are typically paid by the self-insured employer or by a private insurance company on the injured worker's behalf.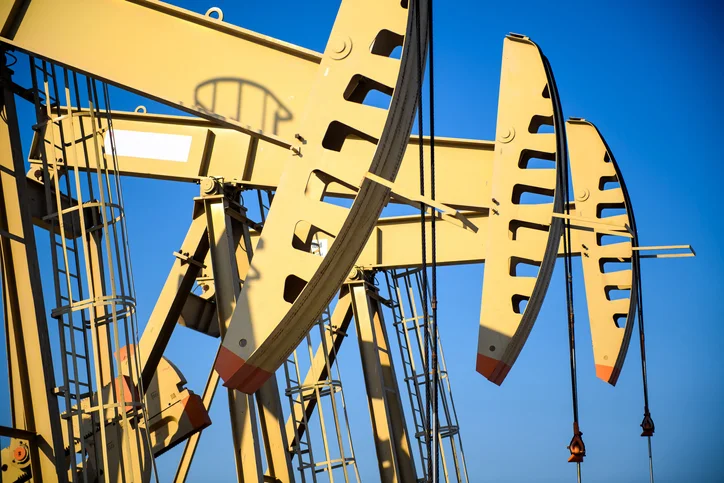 5 Workers Dead in Oklahoma Oil Rig Explosion
A recent lawsuit alleges that a January 2018 oil rig accident in Quinton, Oklahoma, which killed 5 men occurred during a risky drilling operation after the company ignored safety regulations and signs of potential danger. The accident claimed the highest number of deaths since the 2010 deepwater Horizon explosion that killed 11 workers and kicked off a massive oil spill in the Gulf of Mexico.
Houston-based Patterson-UTI Energy was drilling for natural gas for Red Mountain, the owner and operator of the well when an "uncontrolled release of gas... caught fire." The 5 men who died ranged in age from 26 to 60 years old and "died of burns and smoke inhalation," according to Oklahoma News 4.
The complaint was entered in Pittsburg County District Court on behalf of the youngest slain worker, Cody Risk, and his family member, who allege that "... the explosion was a direct result of the companies trying to save money and impress investors." The lawsuit further claims the incident was "preventable" and accuses the "irresponsible companies" of putting "money and profit over safety and human life."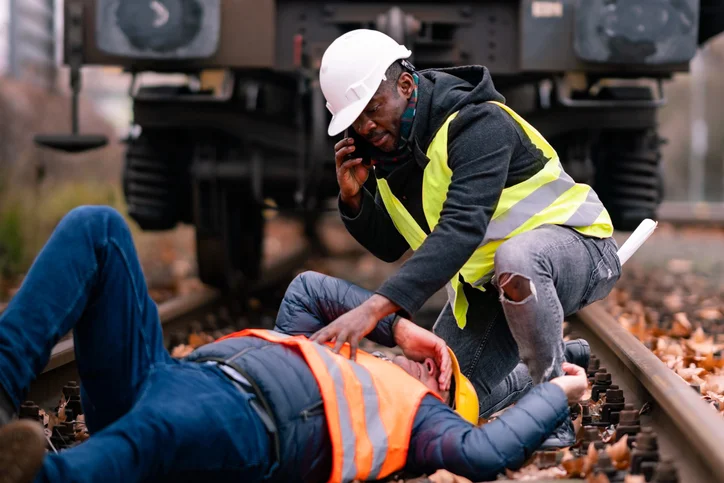 Surge in U.S. Oil Production Marked by Increase in Workplace Injuries
Safety professionals are working to increase workplace safety as the rapidly growing energy industry attempts to reduce injuries and fatalities among employees who work long hours driving heavy machinery and vehicles for oil companies and on oil rigs.
Oil and gas extraction has produced millions of jobs across the country in recent years, but the employment expansion has also come with a jump in oil rig accidents and common oilfield injuries. In 2012, an energy industry high of 142 fatalities from oil rig accidents was reported, according to data from the U.S. Bureau of Labor Statistics (BLS).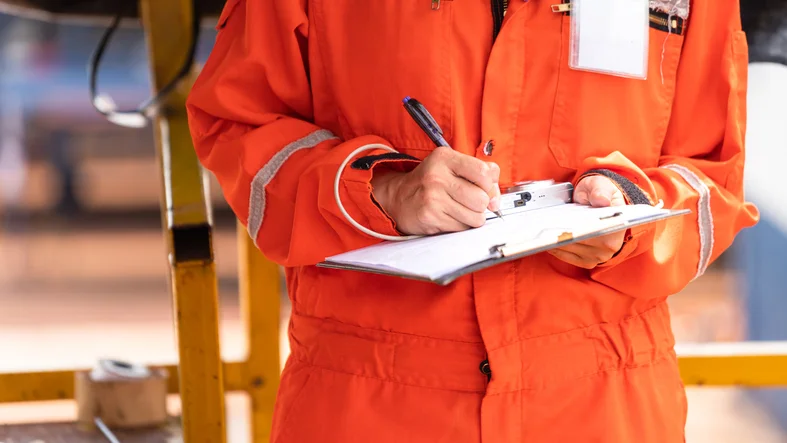 What Should Oil Rig Accident Victims Do After an Injury?
There are several steps an injured worker should take following an accident to save evidence, document injuries, and advise concerned parties that you may be pursuing a free case evaluation.
Notify Your Employer
Workers injured should notify their employer immediately after the accident occurred. Not reporting the accident promptly can jeopardize your potential for maximum compensation, as well as your worker's compensation claim. Employers must report accidents within 8 days to the Division of Workers' Comp Insurance.
Seek Medical Attention
Do not delay seeking medical attention for your personal injury lawsuit. Obtaining medical treatment is critical both for your own health and well-being, as well as for your occupational safety. Your emergency room visit will establish the connection between the accident and your injuries. If your emergency physician recommends follow-up care, be sure to follow their instructions promptly.
Related Articles:
Contact an Alabama Oilfield Injury Lawyer
It is never too soon to contact a lawyer following an accident, as an attorney can provide you and your family with guidance, advice, and support in the aftermath of your work injury.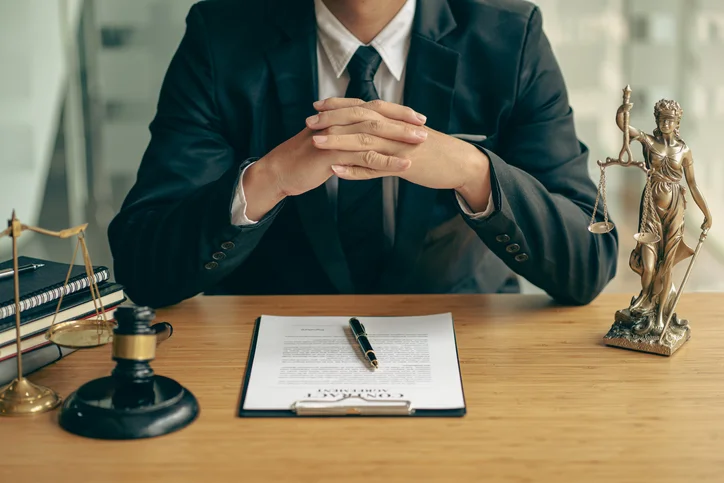 Get a Free Lawsuit Evaluation With Our Alabama Oil Field Accident and Injury Lawyers
The personal injury lawyers at Schmidt & Clark, LLP have experience dealing with the rights of American oilfield workers, and we are one of the only firms willing to handle oilfield workplace accidents throughout the entire United States.
Again, if you or a loved one has been seriously injured in an oilfield accident, you should contact our oil field accident lawyers immediately by using the form below or calling our law firm toll-free 24 hrs/day by dialing (866) 588-0600 to schedule a free case review and legal options.
Clients may be able to recover fair compensation for medical expenses from an oil company in a lawsuit and a personal injury lawyer can help.