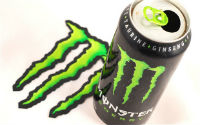 The law offices of Schmidt & Clark, LLP, are currently accepting potential Monster Energy Drink Lawsuits on behalf of individuals who suffered serious injuries or died after consuming the highly caffeinated beverages. Over the past five years, Monster Energy Drinks have been associated with at least five deaths, as well as numerous reports of serious side effects including heart attacks, strokes, and seizures. Though these popular beverages are especially dangerous for children, energy drink advertising often caters to younger consumers, and does not provide sufficient warnings about their potential side effects.
Free Monster Energy Drink Lawsuit Evaluation: If you suffered a serious injury, or if a loved one died after consuming a Monster Energy Drink, you should contact our law firm immediately. You may be entitled to compensation by filing a suit against the manufacturer of Monster Energy Drink and we can help.
Side Effects of Monster Energy Drinks
While it is true that anyone at any age can suffer a caffeine overdose after drinking too much Monster Energy Drink, this risk is particularly high for children. This is especially problematic considering that Monster Beverage Corporation has been accused of marketing its products to a younger audience, and an estimated 30% to 50% of underage consumers drink energy beverages like Monster. In 2007 alone, nearly 5,500 caffeine overdoses were reported in the U.S., nearly half of which were in individuals younger than 19.
A study published in the journal Pediatrics in February 2012 found that underage consumers who drink Monster and other similar beverages are at an increased risk for developing the following serious side effects:
Caffeine toxicity / poisoning
Dehydration
Heart palpitations
Cardiac arrest
High blood pressure
Death
The risk of developing these Monster Energy Drink side effects is even greater for individuals who have:
Heart problems
Mood or behavioral disorders
Seizures
Take certain medications
The Pediatrics study concluded by the researchers stating, "The known and unknown pharmacology of agents included in such drinks, combined with reports of toxicity, raises concern for potentially serious adverse effects in association with energy drink use. In the short term, pediatricians need to be aware of the possible effects of energy drinks in vulnerable populations and screen for consumption to educate families."
The researchers called for additional studies into how energy drinks affect at-risk populations, suggesting that sales and consumption of the beverages be curbed based on the results of the study.
Monster Energy Drink Regulation & Warnings
Monster Energy Drinks are currently classified as 'dietary supplements,' a designation that allows them to avoid regulation by the U.S. Food & Drug Administration (FDA). The legal limit for caffeine in soda is currently 71 mg per 12 ounces, while some energy drinks contain more than 500 mg of the stimulant per 12 ounce serving. Over the past several years, the FDA has received multiple requests from politicians and public watchdog groups to enforce stricter regulations on the energy drink industry.
In 2011, an article published in the Journal of the American Medical Association (JAMA) urged state and federal regulatory agencies to require more detailed warning labels on energy drinks, stating that the beverages are "just as great a threat to individual and public health and safety" as the premixed alcoholic energy drinks recently deemed unsafe by the FDA.
Soon after the article was published, a 14-year-old girl died of 'cardiac arrhythmia due to caffeine toxicity' after allegedly consuming two Monster energy drinks. In response to the tragedy, senator Dick Durbin publicly requested that the FDA conduct an investigation into the safety of energy drinks, and that they enforce caffeine limits in these beverages. Senator Durbin joined with Senator Blumenthal in writing a letter to the FDA, in which the senators put pressure on the administration to assert its regulatory authority over caffeine levels in energy drinks.
Do I Have a Monster Energy Drink Lawsuit?
The Product Liability & Defective Drug Litigation Group at our law firm is an experienced team of trial lawyers that focus on the representation of plaintiffs in Monster Energy Drink lawsuits. We are handling individual litigation nationwide and currently accepting new Monster Energy Drink injury and death cases in all 50 states.
Free Monster Energy Drink Lawsuit Evaluation: If you suffered a serious injury, or if a loved one died after consuming a Monster Energy Drink, you should contact our law firm immediately. You may be entitled to compensation by filing a Monster Energy Drink suit and we can help.